Right-Wing Activist Laura Loomer Allegedly Trespasses at Nancy Pelosi's California House to Stage Protest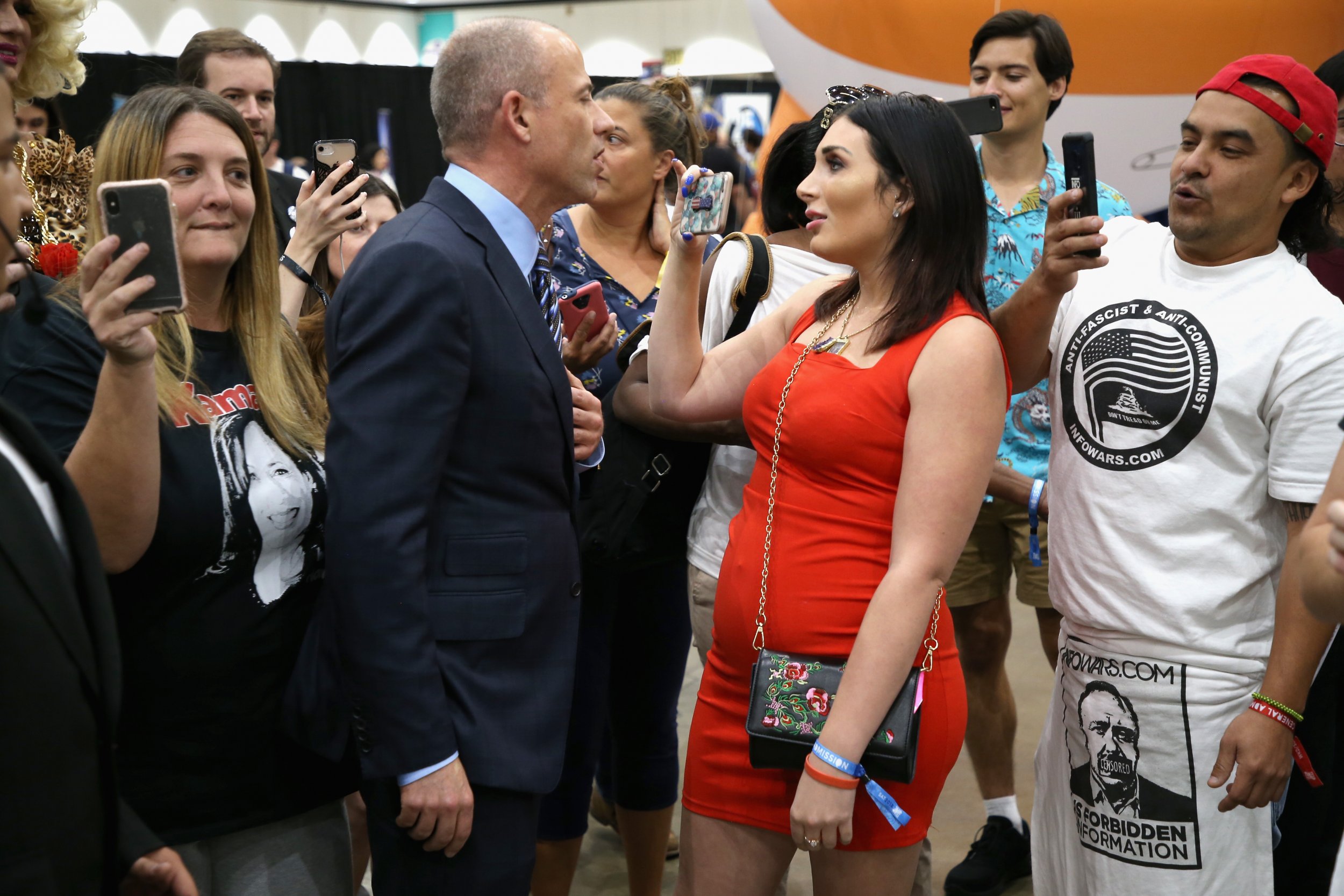 Right-wing activist Laura Loomer reportedly jumped the fence around House Speaker Nancy Pelosi's California house on Monday and set up a tent to protest, according to a Daily Beast reporter.
The reporter, Will Sommer, tweeted at around 3 p.m. EST: "Laura Loomer has walked off the stream, on her way to Pelosi's house. One of her crew is claiming that it's legal to jump the fence because there were no 'no-trespassing' signs. I don't know about that!"
"One of Loomer's pals is urging viewers to come and ask for 'sanctuary' at Pelosi's house. He claims they'll be allowed to stay and won't get in legal trouble because 'we're not antifa.' Hmm!" he continued.
"Now Laura Loomer is back and saying she tried to open the doors to Pelosi's house, but they were locked. This seems like an unwise thing to be admitting!"
Sommer tweeted at 3:23 that police had arrived. Around 4 p.m. EST, he wrote that Loomer was removed from Pelosi's lawn by the authorities but not arrested.
Loomer reportedly said that some people with her were undocumented immigrants.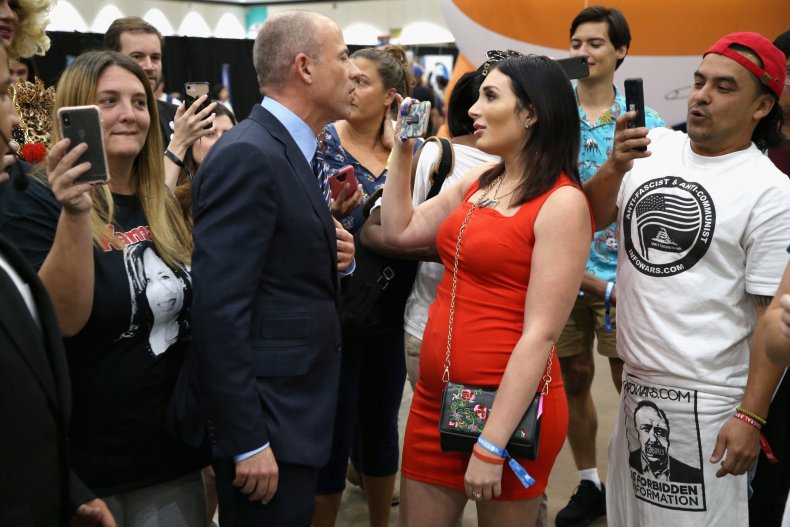 Loomer was kicked off Twitter in November after criticizing U.S. Representative Ilhan Omar of Minnesota, a Muslim and the first Somali-American elected to Congress. Loomer's tweet said that "Ilhan is anti Jewish," according to The Daily Beast. It also took aim at Islam.
Loomer subsequently staged a protest by handcuffing herself to Twitter headquarters in Manhattan, yelling at employees that they worked for an "evil" company.
"I am not going to stand by as people like Jack Dorsey and Mark Zuckerberg [try to] silence the voices of millions of conservatives," she said while handcuffed to the building, according to NBC News.
Loomer and other right-wing figures have claimed that social media platforms have an anti-conservative bias. Other prominent right-wing personalities, including Infowars conspiracy theorist Alex Jones, have recently been removed from Twitter.
In 2017, Loomer was banned from ride-sharing services Uber and Lyft after tweeting that "someone needs to create a non Islamic form of Uber or Lyft because I never want to support another Islamic immigrant driver" and tagging both companies in the post.
She also wrote that she tried "not to support Muslim-owned businesses companies here in NY" and that "nearly every cab driver in NYC is Muslim. It's extremely unfortunate and this is a conversation we need to have for our safety."
After she was removed from the apps, she wrote that "Uber will literally hire an Islamic terrorist, but they will ban a conservative journalist for addressing legitimate safety concerns," according to NBC News.