Right-Wing U.S. Sites Spread Russian Fake News, Says Sputnik Whistleblower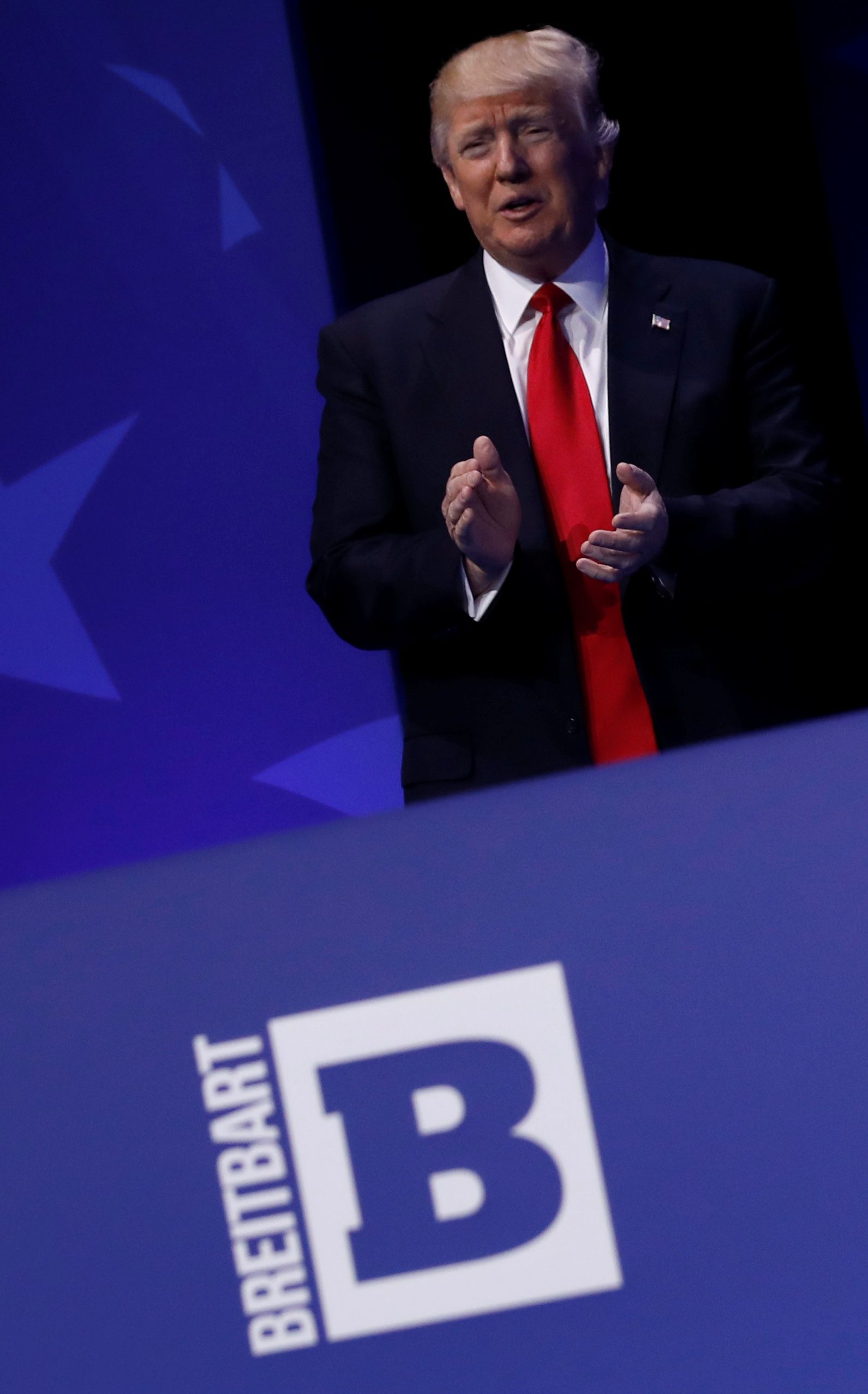 A journalist sacked by the Kremlin-funded Sputnik news network claimed that right-wing U.S. outlets regularly disseminate fake news and conspiracy theories touted by the site.
In an appearance on MSNBC's The Beat with Ari Melber Tuesday, former White House correspondent Andrew Feinberg accused Sputnik of being "foreign propaganda, not news."
He went on to claim that Sputnik's influence on right-wing, pro-Trump, news websites is pervasive: "Many of the most popular articles about things like WikiLeaks and pizzagate and other conspiracy theories were prominently featured on the Sputnik website," said Feinberg.
"And they get picked up by other American outlets – by Infowars, Breitbart and Gateway Pundit – right-wing media outlets, and Sputnik functions as part of this right-wing media ecosystem."
The interview came after Feinberg was interviewed by FBI agents investigating alleged Russian meddling in the 2016 presidential election, and probing whether Sputnik violates laws requiring foreign agents to register with the Justice Department.
In a recent Politico article Feinberg described parting ways with Sputnik earlier this year after being pressured to pursue fake stories, including the Seth Rich conspiracy theory, and "fed" questions. Sputnik has denied the allegations, and claims Feinberg is spreading lies.
Feinberg told MSNBC that he had been quizzed about the "internal processes" of Sputnik by the agents, who were seeking to establish if the network should be "registering under the foreign agents act as foreign propaganda" or exempted as a news agency.
"Based on my experience there I would say that Sputnik is not functioning as a bona fide news agency," said Feinberg.
In a separate investigation, federal investigators are currently probing whether right-wing news sites played any part in a Russian cyber operation that pushed fake news and other stories in a bid to boost the candidacy of Donald Trump and dent that of Hillary Clinton, reported McClatchy DC in March, citing sources familiar with the inquiry.
During the election Russian "bots" posted thousands of links on social media to articles on right-wing sites in the U.S.—including Breitbart and Infowars—as well as Russian state news organizations Sputnik and RT. Investigators from the FBI's Counterintelligence Division are examining whether the U.S. sites colluded with Russia, according to the report.
Clint Watts, a senior fellow at the Foreign Policy Research Institute, told the Senate Intelligence Committee in April that sites like Infowars and Breitbart often repeat stories from Russian state news outlets, with Trump and associates in some cases citing Russian propaganda.
In the Tuesday interview Feinberg drew a distinction between sites like Breitbart, "that are run by Americans, employ Americans, exercising their right to freedom of speech" and sites such as Sputnik.
"A news site which is funded by a foreign government with the express purpose of not reporting the news but of influencing opinion—and when the money from that site comes from a foreign government it is foreign propaganda not news," he said.