Rihanna and Greta Thunberg Highlight Farmers' Protests in India
The ongoing protests against contentious agriculture laws have drawn international attention this week, with high profile names like Rihanna and Greta Thunberg drawing attention to the unrest.
Delhi's borders are being fortified by barbed wire and trenches to barricade the city from thousands of protesting farmers amid rising tensions over laws to deregulate the farming sector which the farmers say will destroy their livelihoods.
Security in the region has been described as "warlike" by some farmers who are protesting controversial agricultural reforms.
Violent clashes erupted over the weekend between farmers and police after a massive tractor rally that resulted in multiple injuries and one death. The violence has been condemned by farmers' unions but protests have not yet been called off.
Delhi Police Commissioner SN Shrivastava defended the extreme barricading. "I am surprised that when tractors were used, police were attacked, barricades were broken on January 26, no questions were raised," he told ANI news agency.
"What did we do now? We have just strengthened barricading so that it's not broken again."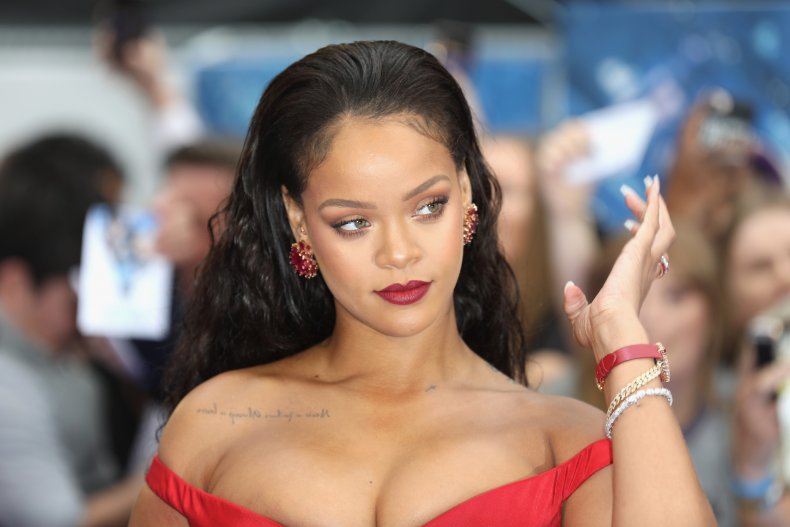 Internet access has now been blocked as of Monday in several districts surrounding the capital.
A suspension of online access was planned in at least 14 of 22 districts in Haryana state near New Delhi, until 5 p.m. on Monday, according to the Department of Information and Public Relations of Haryana on Sunday.
However, that order was first imposed Tuesday in three Haryana districts for 24 hours, but has been extended every day since.
India's Ministry of Home Affairs said the move was "in the interest of maintaining public safety and averting public emergency."
Rihanna shared a news story about the internet blackout because of the demonstrations and asked her 100.9 million followers: "why aren't we talking about this?! #FarmersProtest."
Meanwhile, teen climate activist Thunberg tweeted to her 4.6 million followers: "We stand in solidarity with the #FarmersProtest in India."
Both celebrities using their huge platforms to highlight the cause has prompted a flurry of attention online.
Human Rights Watch retweeted Rihanna to say the government of the Indian Prime Minister Narendra Modi is "presiding over a dangerous regression in free speech rights in pursuit of its Hindu nationalist agenda."
This also led to Meena Harris, the niece of U.S. vice president Kamala Harris to show her solidarity with the demonstrations.
"It's no coincidence that the world's oldest democracy was attacked not even a month ago, and as we speak, the most populous democracy is under assault," she tweeted. "This is related. We ALL should be outraged by India's internet shutdowns and paramilitary violence against farmer protesters."
India has since criticized the celebrities for tweeting in support of the farmers.
Per Al Jazeera, the Indian foreign ministry released a statement saying that such comments were inaccurate and irresponsible.
"Before rushing to comment on such matters, we would urge that the facts be ascertained, and a proper understanding of the issues at hand be undertaken," the statement reads. "The temptation of sensationalist social media hashtags and comments, especially when resorted to by celebrities and others, is neither accurate nor responsible."