Is Snapchat Dead? Stock Dips After Rihanna Calls Them Out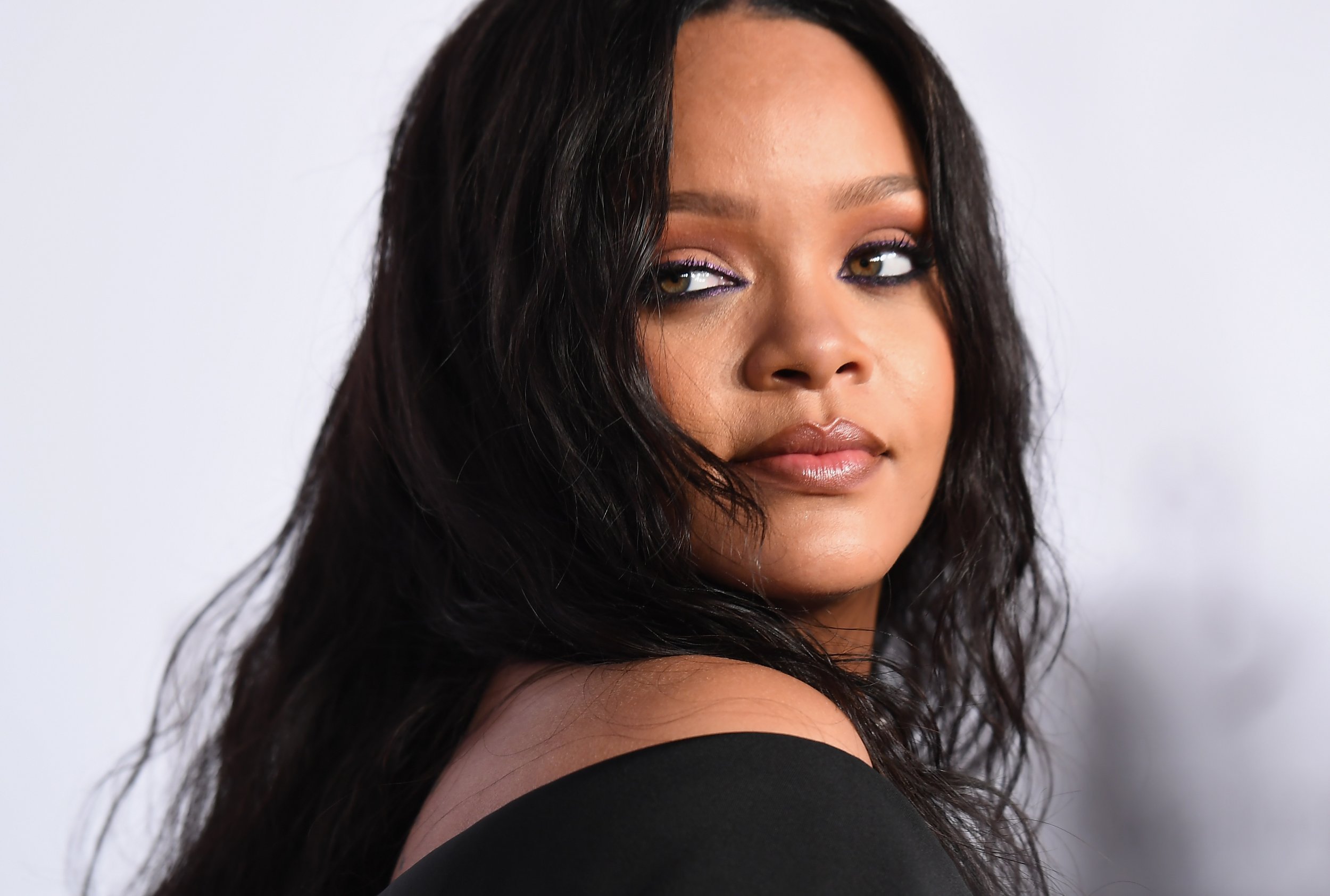 Looks like Snapchat made an enemy out of Rihanna. On Thursday, Snapchat's stock dipped by more than 4.6 percent after the singer said it "intentionally" shamed victims of domestic violence. On Monday, they posted a now-deleted ad that asked users if they wanted to "Slap Rihanna" or "Punch Chris Brown."
Rihanna, 30, took to Instagram to respond to Snapchat's "mess," regarding its reference of Brown assaulting Rihanna in 2009. "I'd love to call it ignorance, but I know you ain't that dumb," she wrote. "You spent money to animate something that would intentionally bring shame to DV victims and made a joke of it!!! This isn't about my personal feelings, cause I don't have much of them...but all the women, children and men that have been victims of DV in the past."
The singer suggested for Snapchat to "throw the whole app-oligy away," and her fans took to Twitter to declare it was time to "delete Snapchat."
Rihanna isn't alone. On Monday, Twitter users accused the app's ad of encouraging domestic violence, too. Chelsea Clinton was among those who condemned it. "Awful that anyone thinks this is funny. Awful that anyone thinks this is appropriate," Clinton wrote. "Awful that any company would approve this."
Snapchat apologized for the controversial ad. "The advert was reviewed and approved in error, as it violates our advertising guidelines," the company told BBC. "We immediately removed the ad last weekend, once we became aware." The ad violated company's Advertisement Policy, which prohibits "disrespectful content" and "content that demeans [or] degrades."
Snap Inc confirmed to Newsweek an investigation is underway. "This advertisement is disgusting and never should have appeared on our service," a Snap Inc spokesperson said. "We are so sorry we made the terrible mistake of allowing it through our review process. We are investigating how that happened so that we can make sure it never happens again."
Before Rihanna's criticism, Snapchat lost money in February when reality star Kylie Jenner asked her Twitter followers if they still used the app following an unpopular update. "Sooo does anyone else not open Snapchat anymore? Or is it just me," Jenner wrote. "Ugh, this is so sad."
Jenner's feedback reportedly caused Snapchat's stock to potentially plummet by $1.3 billion.