Riley Williams, Capitol Rioter Accused of Stealing Nancy Pelosi's Laptop, Faces 20 Years in Jail
The woman accused of stealing a laptop from House Speaker Nancy Pelosi's office during the Capitol riot faces decades in jail.
Riley June Williams, 22, was charged on Sunday with trespassing as well as violent entry and disorderly conduct on Capitol grounds, both misdemeanors.
However, during Williams' first court appearance on Tuesday, Assistant U.S. Attorney Christian Haugsby said felony charges would be filed against Williams.
The new charges, listed in an amended criminal complaint, include theft of government property as well as obstruction of an official proceeding, which carry possible sentences of up to 20 years in prison.
Pelosi's deputy chief of staff, Drew Hammill, confirmed that a laptop, which he said was used only for presentations, had been taken from a conference room during the deadly riot at the Capitol by Donald Trump's supporters on January 6.
The FBI in a court filing said a witness claiming to be a former romantic partner of Williams' said friends showed them a video of Williams taking a laptop computer or hard drive from Pelosi's office.
The person alleged Williams had intended to sell the device to a friend in Russia, who then planned to sell it to the SVR, the country's foreign intelligence service. However, the plan fell through and Williams either still has the device or has destroyed it, the witness said.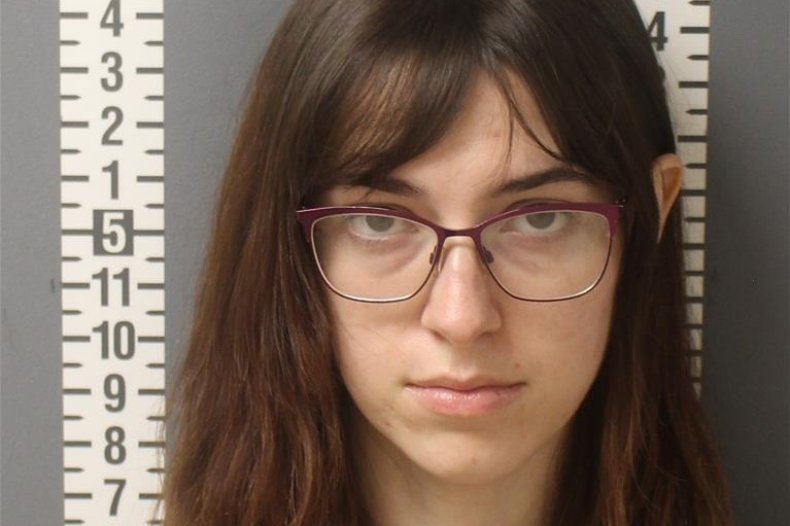 According to the Inquirer, Haugsby did not say whether the claims had been confirmed by investigators or if the stolen device had been recovered.
Williams' attorney, federal public defender Lori Ulrich, reportedly said she was prepared to present evidence that the allegations were false. Ulrich has been contacted for additional comment.
Investigators identified Williams, of Harrisburg, Pennsylvania, from footage captured by British broadcaster ITV.
Wearing a green shirt, brown trench coat and carrying a zebra print bag, Williams can be heard yelling "upstairs" repeatedly and directing rioters up a staircase towards Pelosi's office suite, the FBI said.
Williams' mother told ITV that she recognized her daughter in footage of the storming of the Capitol, adding that she had taken a sudden interest in Trump's politics and far-right message boards.
Williams' father, who lives in Camp Hill, a suburb of Harrisburg, told local police that he and his daughter went to Washington, D.C. on January 6, but didn't stay together during the day. They met up later outside the Capitol to return to Harrisburg.
When authorities showed up at Williams' apartment, her mother told them she had packed a bag and fled. Williams also changed her phone number and shut down social media accounts on Facebook, Twitter, Instagram, Reddit, Parler, and Telegram, the FBI said.
Williams turned herself in on Monday, after the ITV report identifying her had aired. She remains in custody at the Dauphin County Prison.
U.S. Magistrate Judge Martin Carlson said he will consider bail in her case and plans to conduct a preliminary hearing in the case on Thursday.
Haugsby argued Williams should remain in custody because she might flee or attempt to obstruct justice.