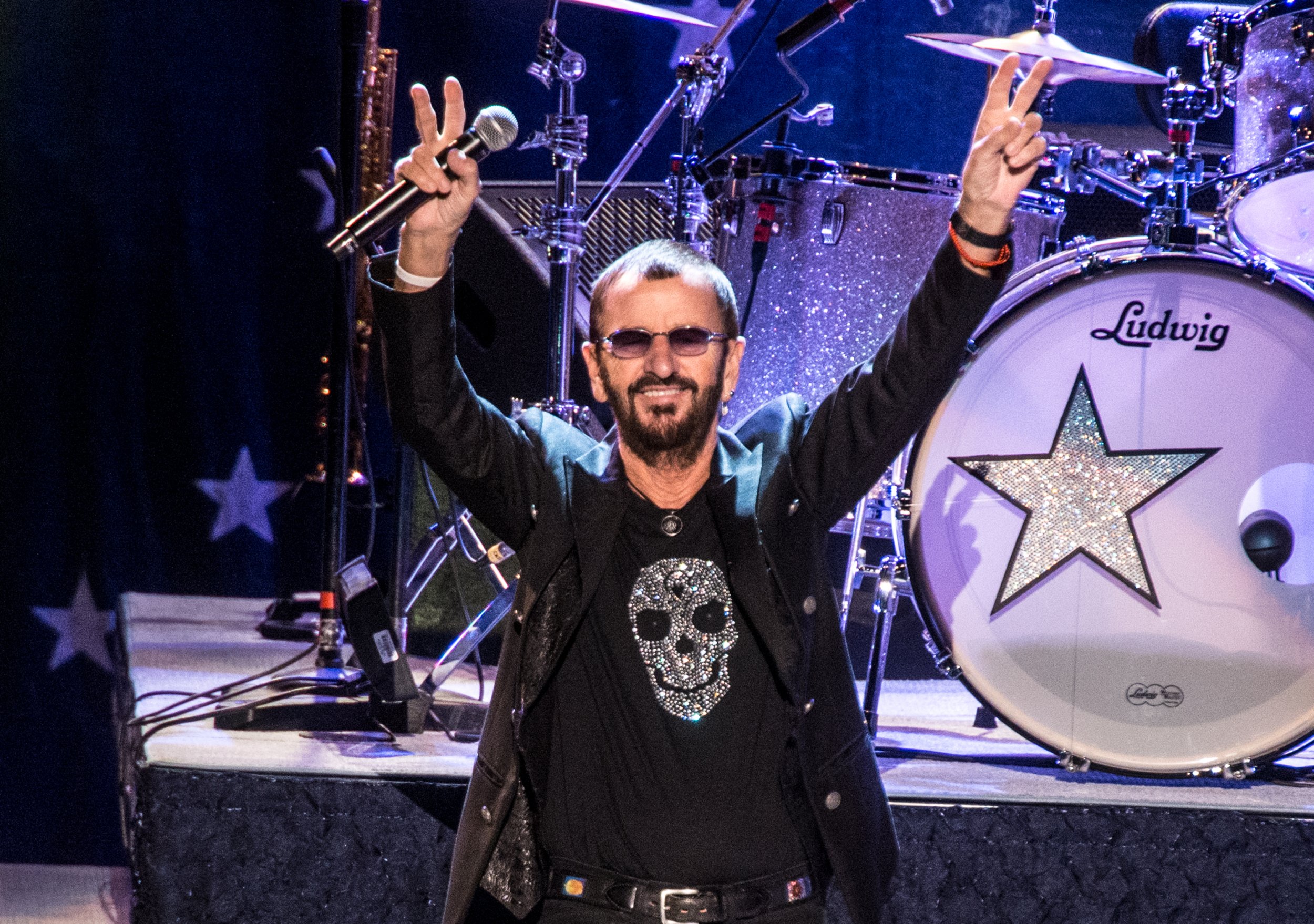 Following in the footsteps of Bruce Springsteen, former Beatle Ringo Starr has canceled a planned concert in North Carolina in opposition to the controversial HB2 bill that recently came into effect in the state.
A statement released by the musician's press team on Tuesday said: "Ringo stands with those fighting against the bigotry of HB2," the controversial new law that prohibits transgender people from using the bathroom of their choice, instead requiring them to only use public facilities based on the gender listed on their birth certificates.
"I'm sorry to disappoint my fans in the area, but we need to take a stand against this hatred. Spread peace and love," said Starr, who was due to perform in Cary, North Carolina, in June.
"This law opens the door to discrimination everywhere by limiting anti-discrimination laws against people based on their sexual orientation or gender identity."
Starr, 75, added: "How sad that they feel that this group of people cannot be defended."
The statement concludes: "And The Beatles said, 'All you need is love.'"
Meanwhile, singer Cyndi Lauper said she plans to go ahead with her concert in Raleigh, North Carolina, on June 4 and turn it into a rally against the HB2 bill.
"I will be donating all of the profits from the show to Equality North Carolina's efforts to repeal HB2 and I am proud of my manager and agent for joining me in this effort by donating their commissions from the show to this vital effort," she said in a statement to ABC News.
"I look forward to coming to North Carolina and standing up for equality and fairness. If we truly want an inclusive society, we all have to include ourselves in the effort to make that happen. This is the best way I know how to include myself and urge you to join me in the best way you know how."
Earlier in April, Bruce Springsteen canceled his concert in Greensboro in protest against the bill. "Some things are more important than a rock show and this fight against prejudice and bigotry—which is happening as I write—is one of them," he said in a statement.