Rio 2016: Kenya Coach 'Sent Home For Posing As Athlete' In Drugs Test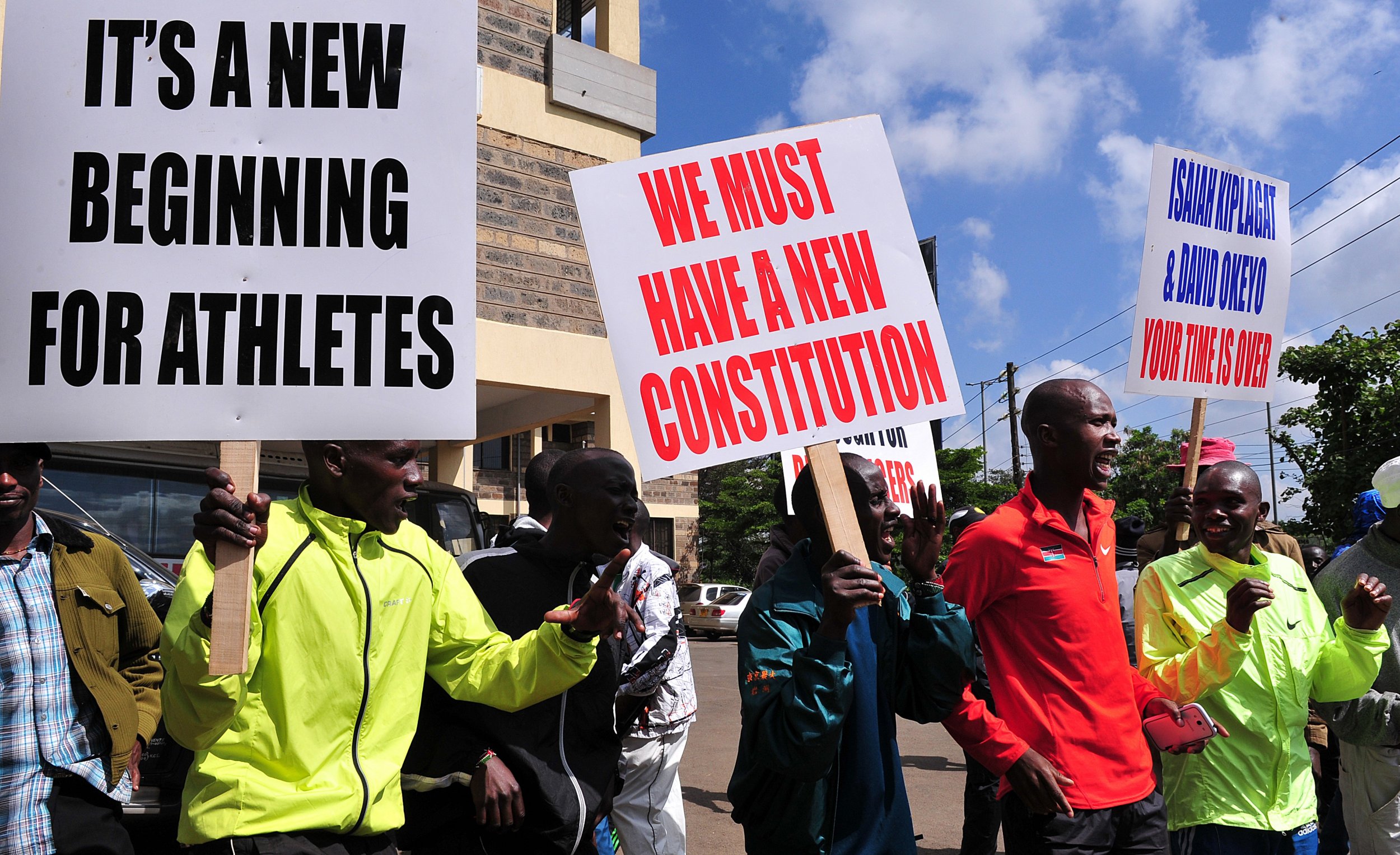 Kenya's Olympic athletics preparations were thrown into chaos late on Thursday, after a coach was thrown out of the Rio Games for allegedly posing as an athlete for a drugs test.
John Anzrah, a middle-distance running coach and former international sprinter, was sent home after apparently giving a urine sample under the name of an unidentified athlete.
Reuters quoted Kip Keino, the chairman of Kenya's National Olympic Committee, saying: "He presented himself as an athlete, gave the urine sample and even signed the documents. We cannot tolerate such behavior.
"We don't even know how he came here because we (NOC) did not facilitate his travel here."
Citizen TV in Kenya claimed Anzrah may have been using the false accreditation in order to partake in free meals from the Olympic village.
The IOC has set up a disciplinary committee to investigate.
The news will cast a further pall over Kenyan athletics. The country, which finished first in the medal table at last year's World Championships in Athletics, was only declared compliant in its drugs-testing procedures by the World Anti-Doping Agency (WADA) last week.
And last weekend, an explosive Sunday Times investigation alleged that Major Michael Rotich, the track and field team's manager, offered a £10,000 bribe to his athletes to provide advance warning of drugs tests. Rotich has also been sent home from Rio.