Why Is 'Riverdale' Season 6 Called 'Rivervale'?
Riverdale is returning to The CW this November, but there's a big change for Season 6.
The new season of the show, which airs on Netflix outside of the U.S., is set to change its name for a while. The series is kicking off with a five-episode "special event" titled Rivervale (that's Riverdale with a "v").
Rivervale will see the show pay tribute to some of the writers' favorite horror genres, which is sure to spell trouble for Archie Andrews (played by KJ Apa) and the rest of the town.
Sabrina Spellman (Kiernan Shipka) is also set to make her long-awaited Riverdale debut during these five episodes.
So when you tune into Riverdale Season 6 and it is called Rivervale, do not worry: you have not fallen into a Berenstein Bears-style parallel universe, the show has just briefly changed its name. Here's why.
Why Riverdale Is Changing Its Name to Rivervale
There seem to be four main reasons for the name change—one from within the show's reality and three from ours.
1. Because of Sabrina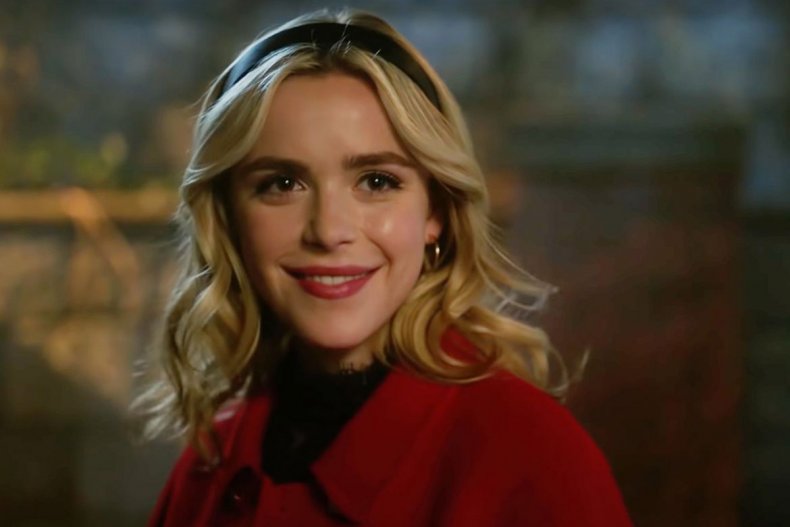 Let's look at the latter first. Calling this five-episode Rivervale lets viewers know that things are going to be a little bit different on the show. While usually Riverdale is more of a crime thriller, the show is moving in more of a horror direction for the first five episodes of Season 6.
Riverdale showrunner Roberto Aguirre-Sacasa went into more detail about this in an interview with TV Line: "Obviously we've flirted with horror and things like that in the past, but mostly it's been about crime and suspense and pulpy stuff. So when The CW asked us if we would be interested in doing a five-part event, I love those things and we've never gotten a chance to do them, so we said yes."
Asked what viewers could expect from Rivervale, the showrunner added: "Episode 1 is folk horror, Episode 2 is ghost stories, Episode 3 is 'the devil has come to Rivervale,' and on and on."
Particularly, the brief name change seems to be a way of allowing the show to crossover with the world of Chilling Adventures of Sabrina. Previously, Aguirre-Sacasa has said the issue with crossing over the two shows was that things like magic exist in Sabrina but not in Riverdale.
For example, he told Entertainment Weekly: "It felt like if Riverdale is crime and pulp and all that stuff, then Sabrina could be horror. It felt like there was a separation between Greendale and Riverdale—magic should exist in Greendale, but not in Riverdale."
However, it seems that magic might be able to exist in Rivervale.
2. Because The CW Loves a "Special Event" Series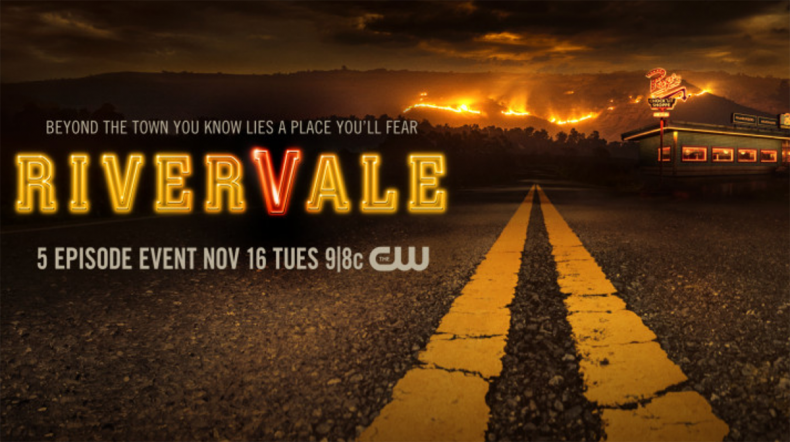 Another reason for the name change is simply because one of the things The CW likes to do with its shows is take a batch of episodes and promote them as a "special event series" with a new name, because they are doing something slightly different with the show.
The biggest example of this happens in The CW's Arrowverse shows, which often crossover with each other in "special event series" like Crisis on Infinite Earths and Elseworlds.
In fact, another show is airing a five-episode "event series" at exactly the same time as Rivervale.
That series is The Flash, which is kicking off with a five-episode event called Armageddon that sees Team Flash join characters from Black Lighting, Batwoman, Supergirl and Arrow.
3. Because of Scheduling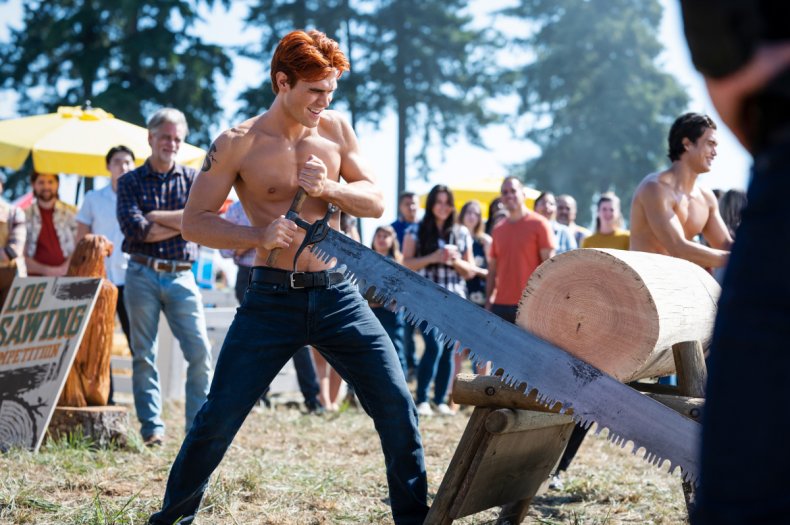 The first five episodes of Riverdale Season 6 have got a new name because they are very much separate from the rest of the show in terms of timings.
While these five episodes are airing through November and into December 2021, the show is then taking a long break, with the rest of Season 6 not airing until March 2022.
Rather than having fans simply wait for three months for the resolution of the cliffhanger at the end of Episode 5, The CW has decided to have the two parts of the season as separate but linked stories.
The Flash is also following the same release schedule.
4. Because the Town of Riverdale Is Changing Its Name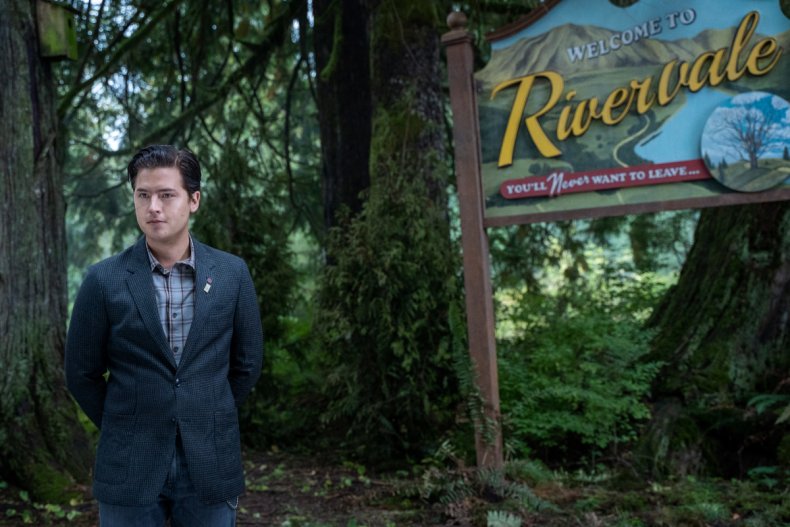 The in-universe reason for the name change is because the town of Riverdale seems to be going through a rebranding—there's only so many serial killers a town can have before they get a serious image problem, after all.
This was revealed by a promo image for Season 6 which saw Jughead (Cole Sprouse) standing next to the Rivervale town sign. The town's new tagline, incidentally, is the definitely-not-sinister "you'll never want to leave."
The episode's synopsis also makes clear this name change. It reads: "WELCOME TO RIVERVALE—Following the explosion that ended Season Five, a new day dawns in the town of RiverVALE, where everything is as it should be. Veronica (Camila Mendes) and Reggie (Charles Melton) are now the town's power couple, while Jughead (Cole Sprouse) and Tabitha (Erinn Westbrook) move in together. But with Cheryl (Madelaine Petsch) demanding a return to the 'old ways,' this serenity will surely not last. And how could Archie (KJ Apa) and Betty (Lili Reinhart) possibly have survived?"
That logline, however, suggests that things may not be as they seem.
Are the residents of Riverdale stuck in some sort of dream? Or maybe some sort of spell that Sabrina has to get the town out of. We are sure to find out over the next five weeks.
Riverdale Season 6 airs Tuesdays at 9 p.m. ET / 8 p.m. CT on The CW. Episodes air Wednesdays at 8 p.m. GMT on Netflix outside of the U.S.