Rivian Walks Back Price Increases for Long Standing Reservation Holders After Backlash
A few days after announcing price increases for its products across the board, electric vehicle (EV) startup Rivian is walking back those increases for long standing reservation holders.
In an announcement earlier this week, the company said that it would be offering a dual-motor option for the R1T and R1S, which were previously only available in quad-motor configurations.
On Tuesday, Rivian R1T and R1S reservation holders started receiving emails from the company explaining that ongoing supply chain issues and chip shortages meant that their builds would cost more than they were originally quoted.
Some prospective buyers shared that their builds had increased by up to $20,000, pushing them above the $100,000 mark.
On Twitter and Reddit, reservation holders expressed disappointment and stated that they would cancel their preorders.
On Thursday morning, Rivian CEO RJ Scaringe sent out a public letter saying that the company mishandled communications and wrongly assumed that customers would be satisfied with less powerful configurations at price points similar to their initial specifications.
"For anyone with a Rivian preorder as of the March 1 pricing announcement, your original configured price will be honored," he said in the letter. "If you canceled your preorder on or after March 1 and would like to reinstate it, we will restore your original configuration, pricing and delivery timing."
When reached by Newsweek, a spokesperson said that the company had nothing more to add.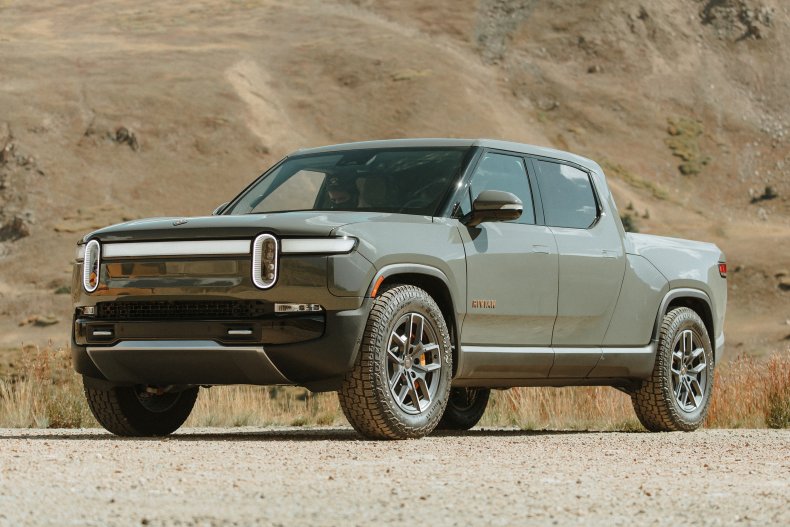 Ed Kim, president and chief analyst at AutoPacific, an automotive research firm, told Newsweek that Rivian is trying to deal with the realities of an industry that has seen a lot of change since their initial price guidance was set in 2018.
"They are facing a reality right now where materials costs are far, far higher than they did in 2018," he explained, adding that inflation and supply chain constraints have also contributed. "As a result, the business case doesn't work with the original price that they had advertised."
He also says that the company needed to repair the relationships that it has built with its customers, though there still may be consequences in the long-run.
"That is very likely going to delay them reaching profitability," he argued. "But I think, ultimately, looking to the long-term and looking at the long-term relationship with its customers, this is the right thing to do."
A base model R1T now starts at $67,500. The Standard battery pack is company-rated for about 260 miles of range. The Large pack, rated by the EPA for about 320 miles of range, is now a $6,000 option. The Max pack is now a $16,000 option and gets a company-estimated range of about 400 miles.
Dual-Motor all-wheel drive is now standard. Quad-Motor all-wheel drive is now a $6,000 option.
Rivian gained fame last year by becoming the first company to have an all-electric pickup truck roll off of an assembly line. The segment is slowly heating up though, with the 2022 Ford F-150 Lightning - starting at $52,974 for the passenger model - due out this year.
The 2022 GMC Hummer EV pickup was released at the end of last year, which was fully reserved at $110,295 a piece. Chevrolet and Ram are planning to release electric versions of their Silverado and Ram 1500 trucks for the 2024 model year.