Roald Dahl Day: Five Things You Didn't Know About the Famous Children's Author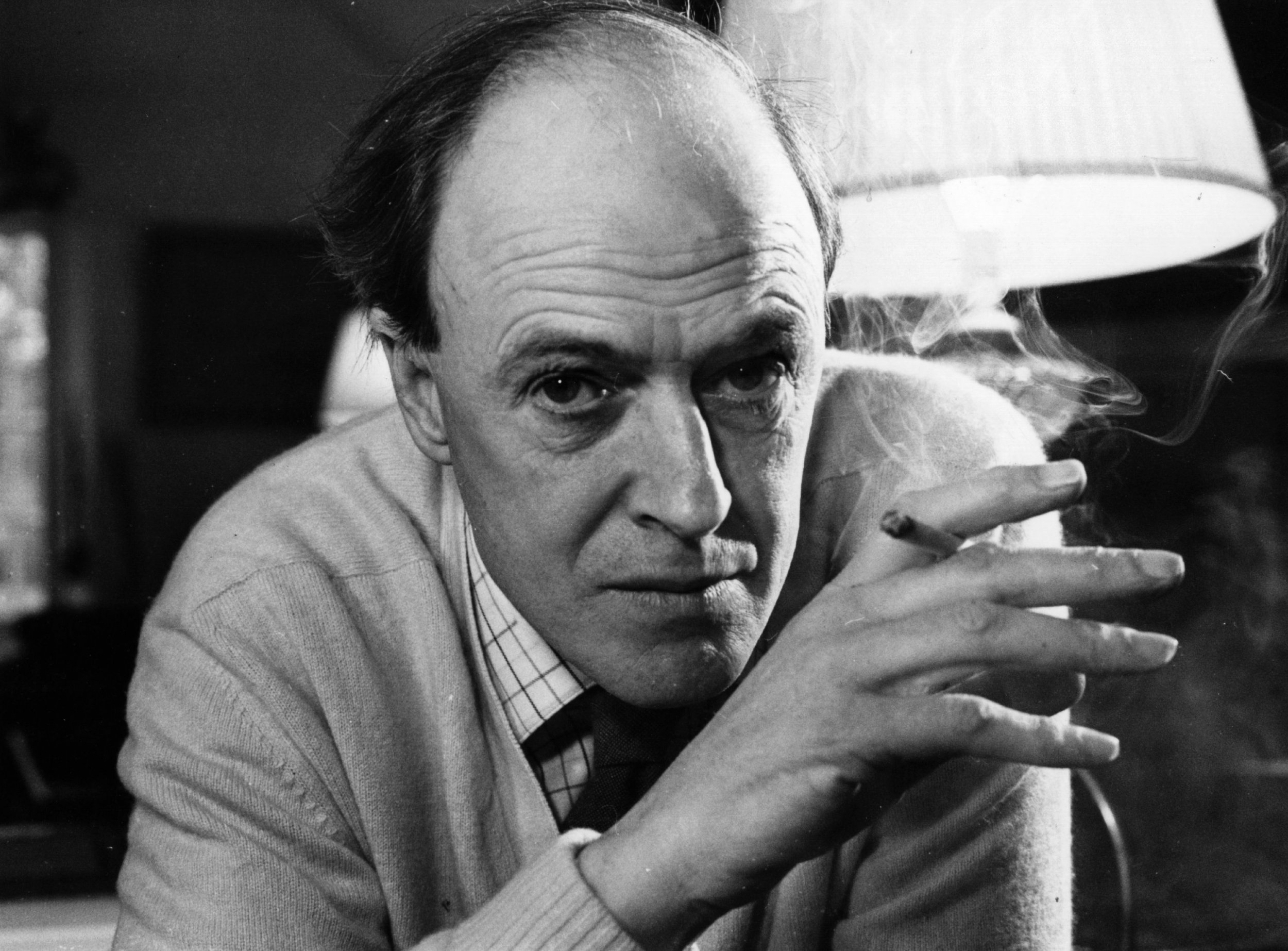 One hundred years ago Tuesday, an author who would inspire and stir the imaginations of children for years to come was born in the small town of Llandaff, Cardiff. Today, millions around the world—including his hometown—will celebrate Roald Dahl Day, paying tribute to one of the great storytellers.
Dahl was the prolific author behind children's favorites such as Charlie and the Chocolate Factory, Matilda, The BFG, The Twits and more.
To celebrate what would have been the author's 100th birthday, his home city of Cardiff will unveil a new bench along Cardiff Bay created in the image of The Enormous Crocodile. The BBC reported that the city's largest ever arts festival will also take place this weekend with 6,000 performers portraying Dahl characters in an event dubbed "City of the Unexpected"—a nod to his collection of short stories, Tales of the Unexpected.
Fans of Dahl can also visit children's publisher Puffin's Virtually Live website for a live webcast birthday party from 2 p.m. local time. Events planned include a live performance from the cast of West End musical Matilda and a live draw-along with Dahl's long-time illustrator Quentin Blake.
Like Willy Wonka and Ms. Trunchbull, Dahl was just as fascinating a person as the characters he so vividly wrote about.
To mark the author's 100th birthday, here are five things you may not have known about Roald Dahl.
He wrote a James Bond movie
James Bond and the Chocolate Factory? Not quite. But Dahl did write the screenplay for 1967's You Only Live Twice, the fifth movie starring Sean Connery as 007.
Although he had little screenwriting experience prior, Dahl was hired because he was a friend of Bond author Ian Fleming, whose 1964 book of the same name loosely provided the premise for the film.
Incidentally, Dahl was not a fan of Fleming's novel. The typically outspoken author once said: "It was Ian Fleming's worst book, with no plot in it which would even make a movie."
He also wrote Chitty Chitty Bang Bang
Yes, the famous film with Dick Van Dyke and a magic car. A year after adapting Fleming's Bond novel, Dahl collaborated with Bond producer Albert R. Broccoli and co-writer/director Ken Hughes to adapt Fleming's 1964 children's novel. The film was released in 1968 and earned a Best Original Song nomination for "Chitty Chitty Bang Bang" at the Oscars.
He was a published adult writer, too
While most will be familiar with Dahl's best-loved children's fiction, he also penned novels and shorts stories for adult audiences. His 1948 adult debut, Sometime Never: A Fable for Supermen, wasn't as well-received as his children's work, however.
A second adult novel, My Uncle Oswald, was released in 1979. The book, decidedly more risque than his children's stories, chronicled the adventures of Oswald Hendryks Cornelius, dubbed "the greatest fornicator of all time." My Uncle Oswald was met with far better reviews than his earlier effort.
His work inspired the TV show Tales of the Unexpected
For nine years, U.K. viewers squirmed with shock and awe at ITV's Tales of the Unexpected, which told gruesome stories in an anthology-like series between 1979 and 1988.
Many of the early episodes in seasons one through three were based on Dahl's short stories published in various magazines and books that were eventually packaged together in Tales of the Unexpected, released in 1979. He followed up the collection with More Tales of the Unexpected in 1980.
He really, really hated Willy Wonka & the Chocolate Factory
Many Dahl fans grew up with Gene Wilder's eccentric portrayal of Willy Wonka in 1971's adaptation of Charlie and the Chocolate Factory. But, as has become part of the film's legacy, the author vehemently disapproved—despite writing the original screenplay. His script was later re-worked by David Seltzer.
Dahl opposed the casting of American actor Wilder as Wonka and had pitched British comics Spike Milligan or Peter Sellers for the part. The author felt Wilder "was rather too soft and didn't have a sufficient edge," his friend Daniel Sturrock, author of Storyteller: The Life of Roald Dahl, said.
He was also not keen on the songs used in the film, even though "Pure Imagination" is now a classic. "He felt it was a little too saccharine. I picked up from other people that he found it too sappy and sentimental. It's interesting because I don't think he realized what a strong effect the music had had on a generation of kids," said Sturrock.