Donald Trump Jr.'s Invite to Get Info on Hillary Clinton Was Legit, Says Rob Goldstone, the Publicist Who Emailed Him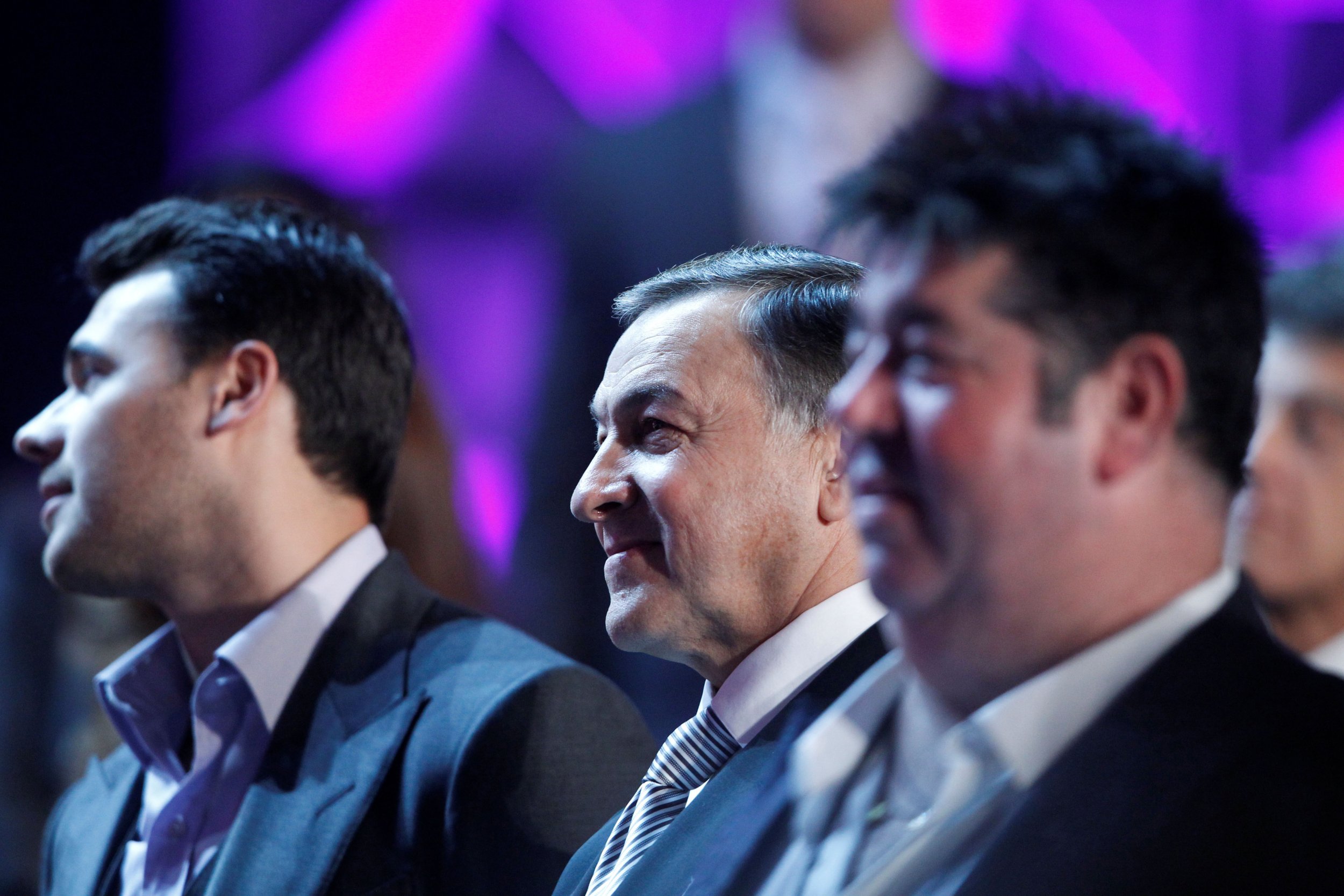 The publicist who arranged a meeting between Donald Trump Jr. and several Kremlin-linked Russians has spoken out about the email he sent offering "incriminating information" on Hillary Clinton and says he is eager to speak with special counsel Robert Mueller.
British music publicist Rob Goldstone told The Sunday Times Magazine that last June his client, Russian pop star and real estate mogul Emin Agalarov, wanted to get in touch with the Trumps.
Goldstone told the magazine he was the conduit between Agalarov and the Trumps and recalled, "I remember specifically saying to Emin, you know, we probably shouldn't get involved in this. It's politics, it's Hillary Clinton and Donald Trump." The Russian singer's father, Aras Agalarov, had helped host Donald Trump's Miss Universe pageant in Moscow in 2013 and worked to negotiate a Trump Tower real estate deal in Moscow.
"Neither of us have any experience in this world. It's not our forte. I deal with music. You're a singer and a businessman," Goldstone said he told Agalarov.
His client persisted. "All I had to do was facilitate a meeting, he said, after which I walk away from it and whatever comes of it, thank you very much," Goldstone added.
"If I'm guilty of anything, and I hate the word guilty, it's hyping the message and going the extra mile for my clients. Using hot-button language to puff up the information I had been given. I didn't make up the details, I just made them sound more interesting," Goldstone said.
In the email Goldstone wrote June 3, he told Trump Jr. Emin had something special for him: "The Crown prosecutor of Russia met with his father Aras this morning and in their meeting offered to provide the Trump campaign with some official documents and information that would incriminate Hillary and her dealings with Russia and would be very useful to your father.
"This is obviously very high level and sensitive information but it is part of Russia and its government's support for Mr. Trump - helped along by Aras and Emin. What do you think is the best way to handle this information and would you be able to speak to Emin about it directly?" Goldstone wrote.
In his reply, Trump Jr. suggested he would speak to Emin, saying, "if it's what you say I love it."
Read more: Paul Manafort partner Rick Gates wants to be released so he can take his kids to school, get back to work and celebrate Christmas
Goldstone said he met with Trump Jr. at Trump Tower along with President Donald Trump's son-in-law Jared Kushner and Trump campaign chairman Paul Manafort to discuss the details June 9, 2016. Also in the room were Russian lawyer Natalia Veselnitskaya and former Soviet intelligence officer Rinat Akhmetshin.
Both Veselnitskaya and Akhmetshin have lobbied heavily for the U.S. to end its sanctions on Russia after it froze the assets of several oligarchs, including some associates of Russian President Vladimir Putin, after Moscow annexed Crimea in 2014. The meeting ended awkwardly after Veselnitskaya pressed Trump Jr. on sanctions, Goldstone said.
He said he is ready to tell his story to the Senate and special counsel Robert Mueller, who are investigating whether the Trump campaign coordinated with Russia to influence the result of the election. Key American intelligence agencies found in a report early this year that the Kremlin worked to tilt the election toward Trump by spreading more than a hundred thousand emails hacked by Russian intelligence from the Clinton campaign and Democratic Party.
Goldstone has accepted an invitation to speak with both Mueller's team and the Senate, but no date is set yet. "I'm keen to talk to them and put my recollection of events in the public record," he said. "I feel it's time for me to explain what happened."
The email to Trump Jr. is not as significant as it appears, Goldstone said, as it was composed in about three minutes. "What I was talking about there was that I'd been in Russia many times and I'd seen how both government figures and the public adored and supported Trump, and that included Emin and Aras. But because it's a rushed email, I understand that the implication sounds like it's me giving an official statement about Russian government support. But it wasn't. And with hindsight, yes, I would have written it differently," he said.
The "crown prosecutor" he referred to in the email was not Russian President Vladimir Putin's prosecutor general, Yuri Chaika, Goldstone said, but Veselnitskaya. He added he mistakenly used the British phrase for a government prosecutor. However, in October The New York Times reported that Veselnitskaya met with Chaika to discuss the talking points ahead of the June 9 meeting.
The message to Trump Jr. from Russia is not the only one that has been unearthed in recent months. Court documents in the case of the former foreign policy adviser to the Trump campaign, George Papadopoulos, released in late October, showed that in April 2016 he received a similar message about Russian "dirt" on Hillary Clinton at the Trump campaign.
Papadopoulos told Stephen Miller, then a senior policy adviser and now a top White House aide, in an email that he had been told by a Kremlin-linked professor that Russia had "dirt" on Clinton in the form of "thousands of emails."
Goldstone said that he is surprised he has been caught up in a serious government investigation over "a ridiculous email."
"I don't know anything about politics, I'm not political, I don't care about politics and I've never voted," he said. "Nobody motivates me enough to get out of the house and vote, including Donald Trump."