Rob Gronkowski Says Tom Brady 'Caused' Him 'Pain'
Tom Brady's former New England Patriots and Tampa Bay Buccaneers teammate, Rob Gronkowski, has paid tribute to the superstar quarterback on his retirement but added a little dig at him on his podcast.
Brady announced he was retiring from the NFL "for good" after a similar announcement last year and "Gronk," who was a go-to passing target for Brady over many seasons playing together, spoke about how he would be put through the pain barrier to support the quarterback.
Appearing on Brady's Let's Go! podcast, Gronkowski explained that he was on the road when he had to call in with Brady and Jim Gray, who co-hosts with the NFL great.
The Gronk said: "I was just on the highway and I'm just such a good guy, I'm paying my respects to Tom by pulling over.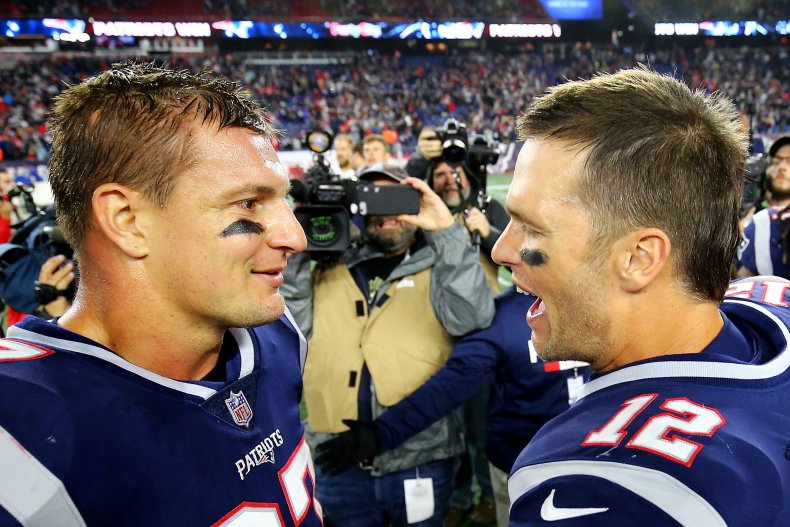 "I almost just got into five accidents to get off the highway to make sure that I'm on time, but it doesn't matter as I was in an accident every single Sunday because Tom would light me up, right up the middle, so if I got into a car accident it would be less painful than the pain that Tom caused me."
Gronkowski continued that there was some truth to his jesting, saying: "The sick part of it is there is a little bit of it that is actually true. My lungs were the airbags."
With Gronk and Brady now fully retired, the former tight end said that the rules about being respectful to opponents had been ripped up and it was time to rip some jokes with teammates and former enemies on the field.
He continued: "You know, in retirement there is no more respect for opponents and it is just garbage talking now.
"It's not 'oh, he's the best player,' it's more that you throw your best shot at the person now, that's what it's all about."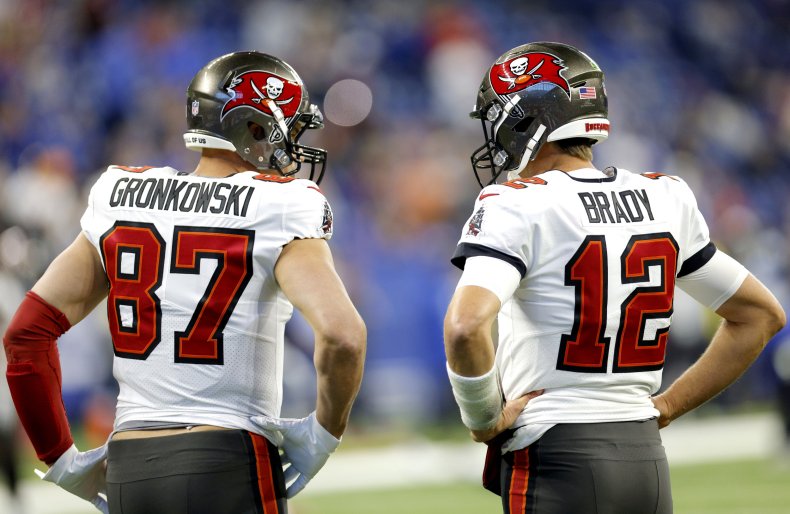 After a mini roast of Brady, Gronk did have a sentimental message for the former Bucs QB, telling him: "Tom, you're a legend, enjoy retirement, you're the best dawg and I will see you around."
Gronk had also decided to retire previously before making a comeback with the Bucs after Brady decided to move there from the Patriots, and referenced this in a tweet when he congratulated his former teammate for finally deciding to call it a day, on February 1.
Alongside a couple of photos of the pair together at the Patriots and at the Buccaneers, Gronkowski posted on Twitter: "Tommy, since I already wrote you a long retirement message last year, this time I shall say, welcome to the 2x retired club. You're a legend and you always will be, my friend ♥️🏉@TomBrady."
Do you have a tip on a sports story that Newsweek should be covering? Do you have a question about the NFL? Let us know via entertainment@newsweek.com.