Tom Brady Announces Retirement From the NFL—Read His Full Statement
Tom Brady has announced his retirement in a statement that he posted on social media on Wednesday.
The 45-year-old Tampa Bay Buccaneers quarterback was going to become a free agent in March and there has been much speculation about what his next move will be, with the Las Vegas Raiders and San Francisco 49ers being mooted as to making a move for the G.O.A.T. (Greatest Of All Time).
The legendary NFL star posted a video in which he spoke frankly to the camera and told fans that after last year's "emotional" announcement, this time he would "get to the point" and end speculation about his future.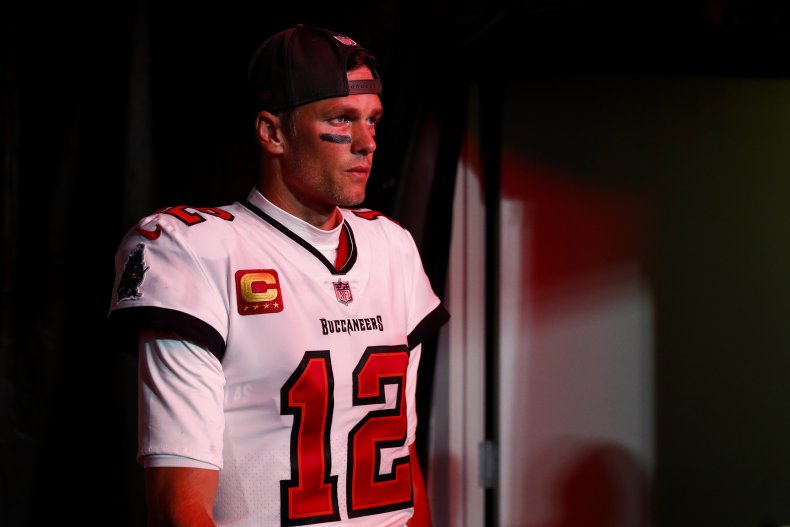 Brady told fans: "Good morning guys, I'll get to the point right away. I'm retiring, for good.
"I know the process was a pretty big deal last time and when I woke up this morning I figured I'll just press record and let you guys know first.
"It won't be long winded. You only get one super emotional retirement essay and I used mine up last year, so really thank you guys so much to every single one of you for supporting me, my family, my friends, my teammates, my competitors, I could go on forever, there's too many.
"Thank you guys for allowing me to live my absolute dream."
With his voice beginning to crack a little, Brady added: "I wouldn't change a thing. Love you all."
Of course, it was around this time last year that Brady announced he would be retiring from the sport so that he could spend more time with his family, only for him to reverse the decision eight weeks later and return for another season with the Tampa Bay Buccaneers.
It turned out to be a tough season for Brady, with him having special dispensation to miss some of the preseason training for "personal reasons," which then transpired to be him having his marriage to Gisele Bündchen end after 13 years, in the early weeks of the season.
He then endured a rare losing season with the Buccaneers, along with his lowest ever quarterback rating but the Bucs still managed to sneak into the playoffs as NFC South winners.
Unfortunately, there would be no grand finale for Brady and the chance to win an unprecedented eighth Super Bowl ring was extinguished in the Wildcard stage of the playoffs.
It has now transpired that the 31-14 defeat to the Dallas Cowboys would be Brady's last dance on the field as he walks away from playing "for good," with his retirement statement this year seeming to definitely be the end.
Brady has already signed a 10-year, $375 million deal with FOX Sports to be part of their NFL team, so it is expected that he will be ready to take on this role for the start of the next season.
Do you have a tip on a sports story that Newsweek should be covering? Do you have a question about the NFL? Let us know via entertainment@newsweek.com.