Tom Brady Could Lose $200M to Wife Gisele Bündchen in Divorce
Tom Brady could lose hundreds of millions of dollars in a divorce from his wife Gisele Bündchen, an expert has warned.
Rumors have swirled that the Tampa Bay Buccaneers quarterback enlisted a divorce attorney after Page Six originally reported that model Bündchen had already done so, as the couple faces difficulties with their 13-year marriage.
The NFL star missed some of the pre-season training as he worked through "personal issues" and Bündchen skipped his first game of the season on September 11, instead tweeting "Let's go @TomBrady! Let's go Bucs!"—lending credence to the theory that their relationship is on the rocks.
Brady could be hit heavily in the pocket should the two split, a leading divorce lawyer told Newsweek, especially if he didn't have a pre-nuptial agreement with Bündchen.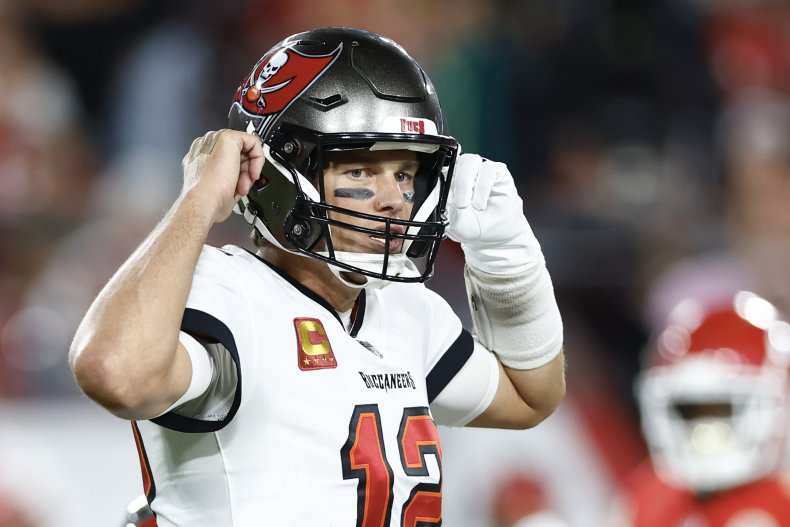 The 14-time Pro Bowl star is reportedly worth over $400 million from his 22 seasons in the NFL but he could lose half of this fortune unless he had it protected before marrying Bündchen.
Divorce expert Karen Jeary, an associate solicitor at law firm Mayo Wynne Baxter, told Newsweek: "Given the extent of Tom's estimated wealth, $400 million, and that under U.K. matrimonial law the starting point for division of matrimonial assets is 50/50, hopefully, Tom had the foresight to enter into a pre-nuptial agreement with Gisele to protect, in so far as possible, his pre-acquired wealth."
Brady and Bündchen share two children—son Benjamin, 12, and daughter Vivian, 9. Brady has another son, 15-year-old John, with ex Bridget Moynahan.
People magazine reported there has been "a lot of tension" in the marriage, particularly after Brady reversed his decision to retire and return to the NFL for another season.
Divorce expert Karen Jeary warned that the couple has to be wary of how a split will affect their children, especially if it starts being played out in the public domain.
SUBSCRIBE TO THE PARTING SHOT WITH H. ALAN SCOTT
ON APPLE PODCASTS OR SPOTIFY
"Despite their marriage breakdown being played out in the public eye, Tom Brady and Gisele Bündchen would be best advised, in order to maintain privacy, proceedings are private law matters and therefore not open to the public domain," Jeary told Newsweek.
"This will no doubt give them a sense of relief, as their marital issues divulged in court will not be subject to public scrutiny and in particular media scrutiny," she said. "Additionally, under U.K. divorce law (which is also applicable in a number of U.S. states), the new no-fault divorce means neither party can place blame on the other for the marriage ending."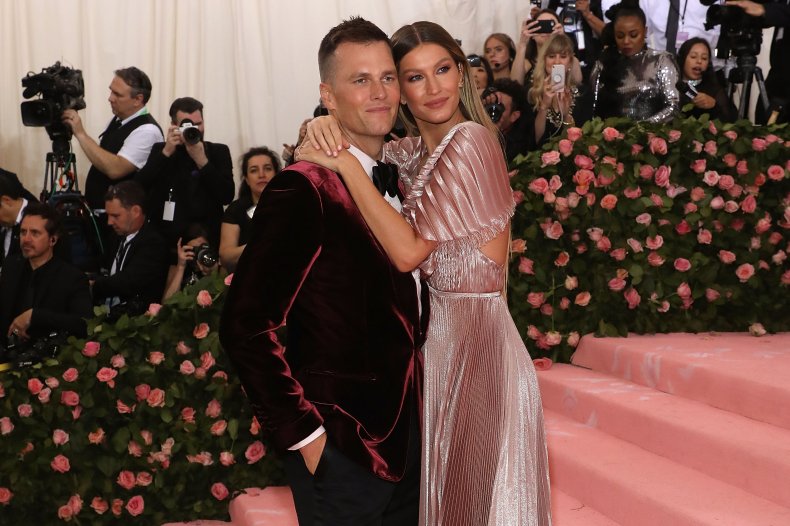 Jeary continued: "Tom and Gisele no doubt have led an international lifestyle and have connections to multiple jurisdictions including the USA and Costa Rica. Advice will need to be taken as to a fair division of the assets accrued throughout the course of their 13-year marriage."
She warned the couple that they would need to make their children a priority if a break-up happened.
"Like any couple going through a divorce, the number one priority should be keeping things amicable for the sake of the children," she said. "Tom and Gisele have three children, including a son from a previous relationship, and the main focus should be on their children and attempting to preserve an amicable relationship as parents rather than embroiling themselves in a media war.
In an interview this summer with Elle, Bündchen expressed concerns about her husband continuing to play in the NFL, especially after deciding to retire.
"Obviously, I have my concerns—this is a very violent sport, and I have my children and I would like him to be more present," the Brazilian model said. "I have definitely had those conversations with him over and over again. But ultimately, I feel that everybody has to make a decision that works for [them]. He needs to follow his joy, too."