Who is Robert Blair? Top National Security Aide Told by White House Not to Testify in Impeachment Inquiry
As the Democrats' impeachment investigations into President Donald Trump gather further steam, a further top White House staffer has refused to comply with proceedings.
Robert Blair, a top adviser to acting Chief of Staff Mick Mulvaney, was expected to give testimony to ongoing closed-door House Intelligence Committee hearings on Monday, but a lawyer for Blair confirmed to multiple news outlets he will not be attending following instructions received from the White House.
Blair, who was not subpoenaed, was among a number of U.S. officials who listened to the July 25 call between Trump and Ukrainian President Volodymyr Zelenskiy, in which Trump is accused of pressuring his counterpart to open a corruption investigation into 2020 presidential rival Joe Biden in return for congressionally approved military aid.
The White House instructed Blair not to testify on the grounds that the committees do not allow witnesses to have White House lawyers present when they appear, Whitney Ellerman—a lawyer for Blair—told the Financial Times.
"Mr Blair is caught between the assertions of legal duty by two coequal branches of government, a conflict which he cannot resolve," Ellerman said.
"In light of the clear direction he has been given by the executive branch, Mr Blair has respectfully declined to appear and testify," Mr Ellerman added. "Nevertheless, he will fulfil all his legal duties once that conflict is appropriately resolved."
In further comments given to CNN, Ellerman said Blair would still refuse to testify if subpoenaed.
"The direction from the White House, and the advice [from the Department of Justice] on which it is based, covers subpoenas," he said.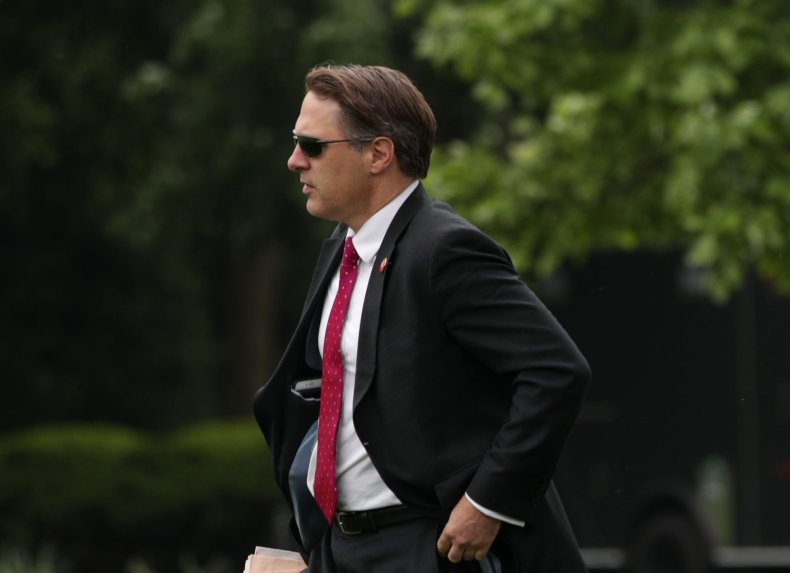 Blair joined the White House when Mulvaney was appointed as acting White House Chief of Staff in January. He had served under Mulvaney as associate director for national security programs in the Office of Management of and Budget (OMB) where the latter had served as director of the department, a position he still holds.
Prior to that, Blair served as staff director on the House Subcommittee on Defense Appropriations.
He joins a handful of others who have so far refused to testify to the Democratic-led impeachment inquiry against Trump.
On Friday, it was confirmed that U.S. Energy Secretary Rick Perry will also be among those declining to give a deposition, citing the same reason that White House legal counsel would was not permitted to be present.
Perry—alongside Gordon Sondland, the U.S. ambassador to the European Union, and Kurt Volker, the former U.S. special representative for Ukraine—was assigned to drive American policy toward Ukraine after Trump removed the previous ambassador to the country, Marie Yovanovitch, in May.
Sondland and Yovanovitch have also been blocked by the White House from testifying, in addition to Trump's top Russia adviser Fiona Hill and Secretary of State Mike Pompeo's former senior adviser, Michael McKinley.
This graphic, provided by Statista, shows the presidential impeachment process according to Article 1, Section 2 and 3 of the U.S. Constitution.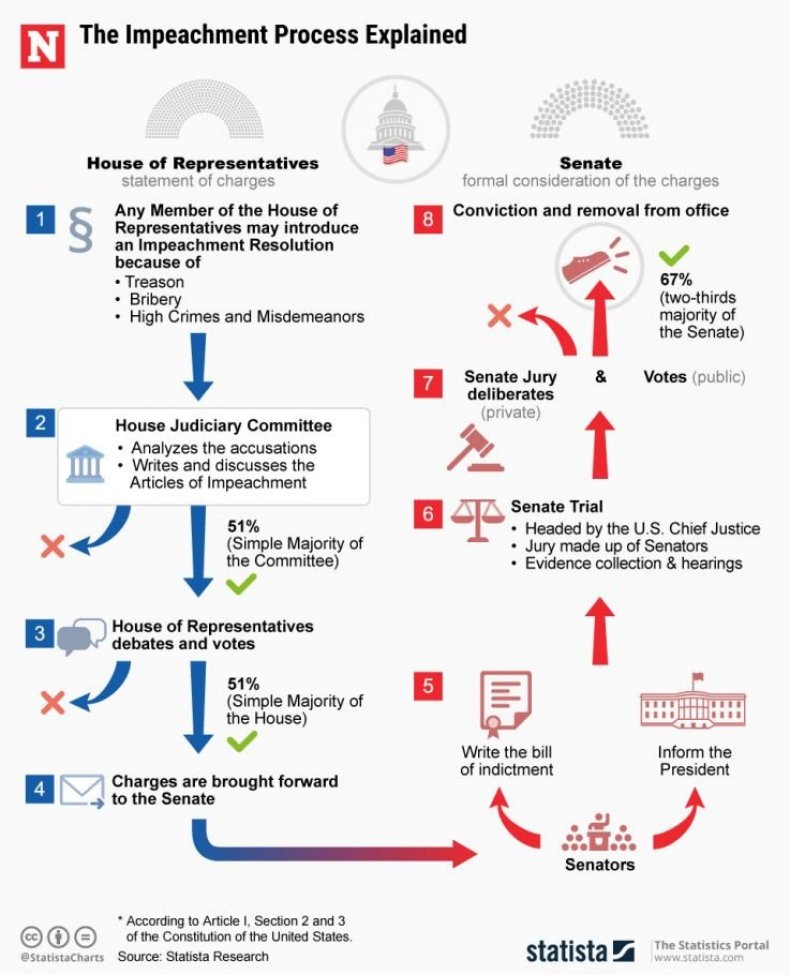 John Bolton, the former National Security Adviser, and Charles Kupperman, his former deputy, were also told by the White House not to comply.
Neal Katyal, a former acting solicitor general of the U.S., said Trump will go "down in flames" if he continues his attempts to stonewall the ongoing impeachment inquiry.
On Thursday, the House of Representatives voted almost entirely along party lines to start the next phase of the impeachment inquiry. As a result, witnesses will soon appear in public before committees instead of behind closed doors.