Robert De Niro Bans President Trump From Eating at His Nobu Restaurants
Actor Robert De Niro added fuel to his feud with Donald Trump yesterday—this time the Hollywood A-lister has decided to ban the president from eating at his Nobu restaurants.
The legendary actor, who co-owns the high-end Japanese restaurant chain, announced the ban in an interview with the Daily Mail on Tuesday. He also said he would never eat at the same restaurant as the president. "If he walked into a restaurant I was in, I'd walk out," De Niro said.
It is unclear whether Nobu's other co-owner, chef Nobu Matsuhisa, agrees with De Niro's plan, but he joked that it was his "dream for Trump to sit next to [De Niro]" because he would like to "make them sushi!"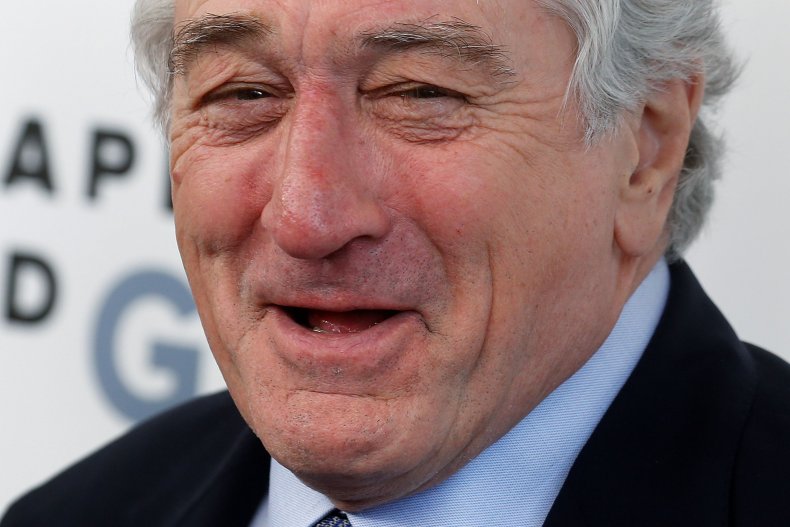 In 1994, De Niro and Matsuhisa collaborated to create the chain, which has become one of the world's most recognized Japanese restaurants. After the restaurant gained worldwide success and notoriety, the pair then extended the brand to include hotels in 2009.
De Niro has always been a strong critic of Trump and often welcomes any opportunity to take a jab at the president, whom he famously called "a fucking idiot" and the "baby in chief" as recently as January.
In 2013, Bloomberg reported that Trump dined at the Nobu restaurant in Moscow with a large group of Russian businessmen, an infamous trip that is linked to the "Steele dossier." The private intelligence report by former head of the Russia Desk at MI6, Christopher Steele, alleged that Trump enlisted prostitutes to enact a urination performance in front of him at a hotel in Moscow.
Earlier this month, De Niro satirically played special counsel Robert Muller on a Saturday Night Live skit. In the scene, he spied on Alec Baldwin playing Donald Trump and Ben Stiller's Michael Cohen as they sat inside a diner while Journey's "Don't Stop Believing," played in the background—a nod to The Sopranos.
Watch the Saturday Night Live skit below: