'I Am Guilty!' Accused Planned Parenthood Shooter Robert Dear Belts Out in Courtroom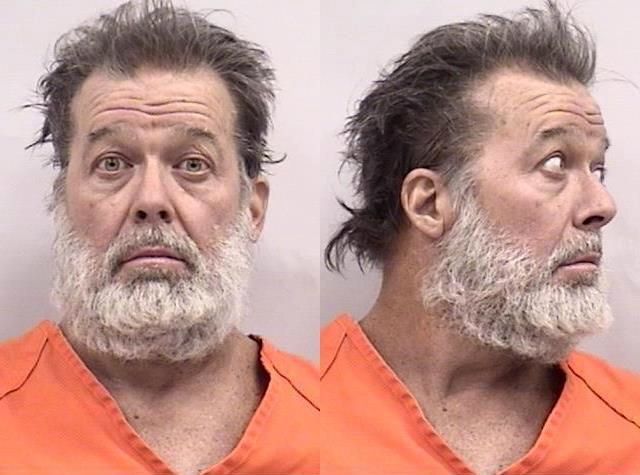 Robert Lewis Dear shouted "I am guilty," Wednesday afternoon at a Colorado court hearing where he was charged with 179 felonies in connection with a November 27 shooting at a Colorado Springs Planned Parenthood.
Police officer Garrett Swasey, Army veteran Ke'Arre Marcell Stewart and mother Jennifer Markovsky died and nine people were injured when Dear, 57, opened fire at the facility.
Dear was arrested following a five-hour standoff with police. After his arrest, reports indicated he discussed "baby parts" during police questioning—likely referring to videos released by a right-wing group earlier this year that claimed Planned Parenthood was involved in selling fetal tissue.
On Wednesday, Dear solidified suspicions that his opinion about abortion was a motive for his attack on the reproductive health clinic.
"I am a warrior for the babies," Dear is relayed as yelling in court. "Seal the truth. Kill the babies. That's what Planned Parenthood does."
"You'll never know the amount of blood I saw in that place," he added. CNN reported Dear made at least 17 loud remarks during Wednesday's hearing.
Vicki Cowart, president of Planned Parenthood of the Rocky Mountains, offered this comment on Dear's outburst:
What happened in Colorado Springs was a horrific tragedy. Our focus now is on recovery and making sure this never happens again. We continue to provide high-quality, compassionate health care in a safe, supportive environment. Every day since this terrible tragedy, Planned Parenthood's doors have been open across Colorado, across our Rocky Mountain region, and across this country. Our doors - and our hearts - stay open.

We know that words matter. It is time to put an end to the dangerous rhetoric that has permeated our political conversations. Enough is enough --- this violence, whether inflicted with words or with weapons, cannot become our normal.
Dear is currently awaiting sentencing.
This story has been updated to include additional comment.