Robert Kiyosaki, author of the bestselling book Rich Dad Poor Dad and one of America's best-known financial gurus, has raised concerns that what he describes as the decline of Airbnb might lead to a collapse of the American housing market.
Last week, Airbnb—the world's most-famous home rental platform—was hit when New York City authorities implemented a new series of restrictions. These require short-term renters to register with the city and homeowners to live with their guests for the duration of their stay.
The new rules were intended to end a free-for-all situation for homeowners in the city, which authorities said has led to a rise in demand for housing and a surge in prices. It is a critical situation considering inventory is still low across the entire country and especially in New York City.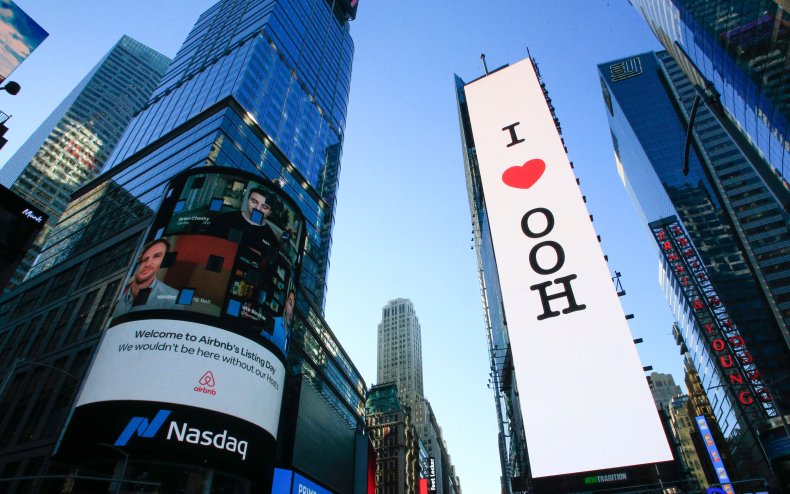 After the implementation of the new measures on Tuesday, holidaymakers visiting the Big Apple are likely to see fewer Airbnb options for rent. City officials said they had received nearly 4,000 applications from homeowners wanting to register as hosts, but fewer than 300 had been approved, as reported by Sky News.
The number of available Airbnb rentals dropped by 70 percent in New York City after Tuesday, according to Wired. But an Airbnb spokesperson told Newsweek that its Q2 financial results shows that the company "is stronger and more profitable than ever with over 115 million nights and experiences booked in Q2—our highest second quarter ever."
According to the company, "nights and experiences" booked through its platform grew 11 percent in the second quarter of 2023 compared to a relatively hard comparison a year ago.
The company also said it has plenty of units for rental across the world (excluding China), growing its supply by 19 percent in Q2 2023 compared to Q2 2022, up from 18 percent in Q1 2023.
While the reported drop in listing in New York City might have been a victory for officials and advocates saying that housing should be for residents of the city, Kiyosaki sent a strong warning about what this could do to the housing market.
"AIR B&B to lead real estate market crash," Kiyosaki said in a recent post on X, formerly Twitter. However, the author of Rich Dad Poor Dad added that this possible crash could be a good financial opportunity for investors and homebuyers.
"If you want a new home your happy days are around the corner. Same for rental property," Kiyosaki wrote. "The best time to get rich is in a crash. Good luck," he added.
The post received a lot of traction and was viewed by over 2.4 million users, with many thanking Kiyosaki. He founded his business Rich Dad Company on the back of the popularity of his 1997 bestseller, for suggesting a golden opportunity in real estate.
It's not the first time that Kiyosaki, as well as other experts, have raised the alarm over an incoming crash of the housing market, which has so far proved resilient in the face of rising mortgage rates and skyrocketing prices.
The same can be said for Airbnb. A viral tweet on X in June 2023 suggested that the company has suffered a drop in revenues per listing of nearly 50 percent in cities such as Phoenix and Austin. Nick Gerli, the CEO of Reventure Consulting who had shared the post, then called for an incoming crisis of Airbnb, saying many landlords will be driven to sell.
A larger study by the short-term rental intelligence firm AirDNA then proved that Airbnb revenues per listing had declined by only 3.6 percent over the past year.
Update 9/18/23, 5:30 a.m. ET: This article has been updated to include a statement from an Airbnb spokesperson.