Patriots Owner Robert Kraft Awarded 'Jewish Nobel' Prize, Vows to Step Up Fight Against Anti-Semitism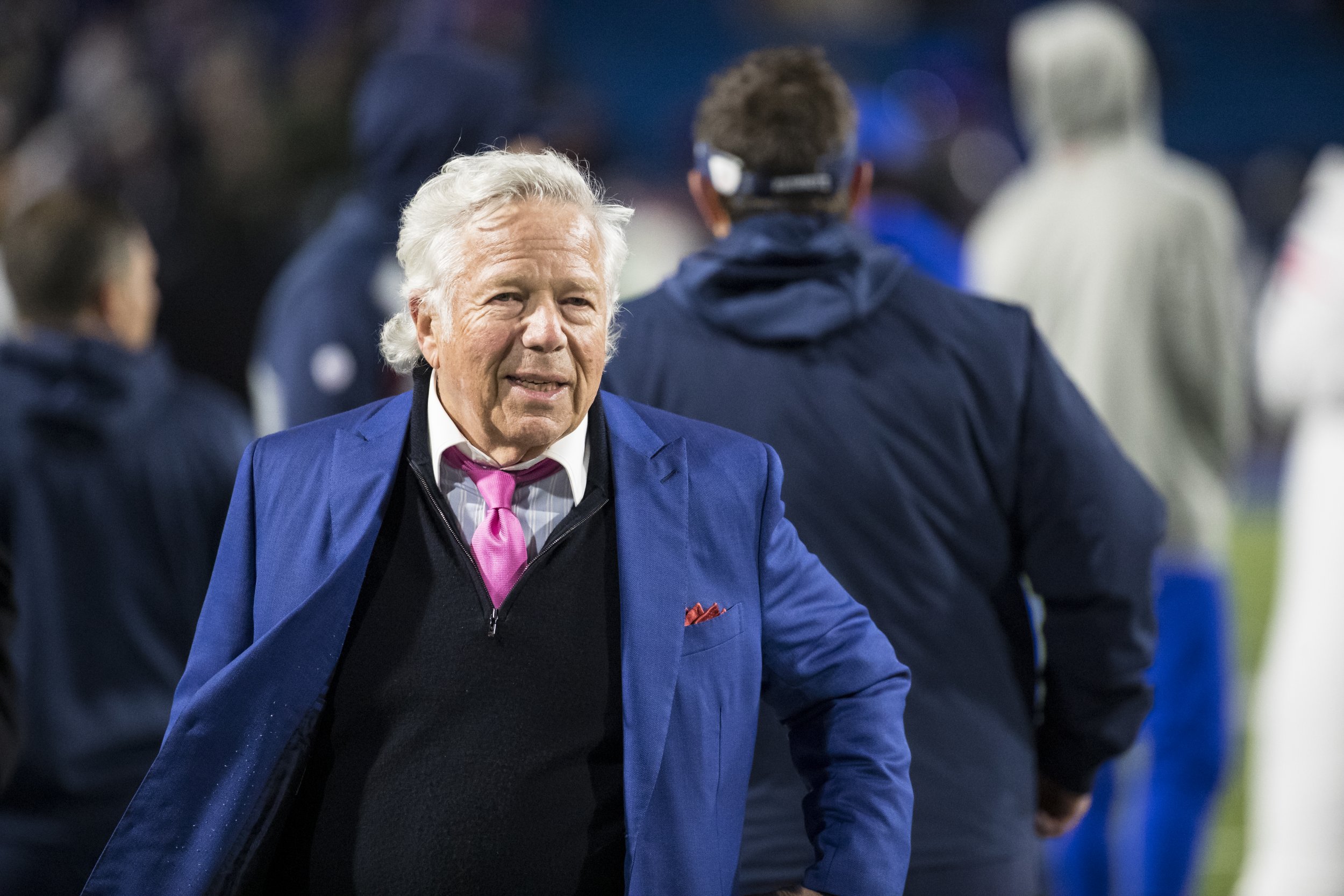 Robert Kraft has vowed to step up his fight against anti-Semitism after winning the Genesis Prize. The $1 million award, colloquially referred to as the "Jewish Nobel prize," was awarded to the New England Patriots owner for his charitable efforts and donations towards the Jewish community.
"This award amplifies my ability to raise both awareness and additional funds to fight anti-Semitism, attempts to de-legitimize Israel and other forms of prejudices," the 77-year-old said in an acceptance speech, as reported by the Jewish Telegraphic Agency.
Read more: NFL playoff picture: Updated divisional NFC and AFC matchups
Launched in 2013 by The Genesis Prize Foundation, the award is granted each year to a person recognized as an inspiration to the next generation of Jews "through their outstanding professional achievement along with their commitment to Jewish values and the Jewish people."
It has previously been awarded to artist Anish Kapoor, violinist Itzhak Perlman, former New York City Mayor Michael Bloomberg, and Hollywood star Michael Douglas.
"I am honored to receive the Genesis Prize and thank the Genesis Prize Foundation for its recognition and willingness to direct my prize money to such worthy causes," said Kraft, as reported by The Boston Globe.
"It is important that we continue to support organizations that focus on combating prejudices by building bridges and uniting people of different backgrounds."
The 77-year-old, who will receive the award at a gala in Jerusalem in June, was described as "one of the world's most generous philanthropists" by Genesis Prize chairman and co-founder Stan Polovets.
The Patriots owner grew up in an Orthodox Jewish family in Brookline, Massachusetts, before developing into one of the most successful businessmen in the world. Last year, Kraft ranked 79th on the Forbes list of the wealthiest men in America, with a fortune of approximately $6.6 billion.
A long-time supporter of Israel, Kraft has donated to various causes in the country and is close to Israeli Prime Minister Benjamin Netanyahu, who is expected to personally hand him the award later this year.
A Patriots season ticket holder since 1971, Kraft bought the franchise in 1994 for $172 million, six years after his first bid for the organization had been turned down.
Under his ownership, the Patriots have developed into one of the most successful and recognizable teams in the world and are now worth $3.7 billion.
On the field, the Patriots have built one of the most famous NFL dynasties, winning five Super Bowls since Bill Belichick was appointed head coach in 2000.
Tom Brady was drafted in the same season and the duo have masterminded an era of almost unprecedented dominance. Last month, the Patriots won a 10th consecutive AFC East title. On Sunday they face the Los Angeles Chargers in the AFC Divisional Round looking to reach the AFC Championship game for the eight consecutive season.