Robert Mueller's Net Approval Rating Beats Donald Trump's by Wide Margin, Poll Shows
In the last few weeks, President Donald Trump has ramped up his insults of the investigation carried out by special counsel Robert Mueller. A new poll released this week has shown, however, that Americans' net approval of the job Mueller has done easily outpaces Trump's net approval rating.
Net approval rating is simply disapproval subtracted from approval. The new poll from The Economist and YouGov found that Mueller had a net approval of 7 percentage points. Trump, meanwhile, had a negative net approval rating of -5 percentage points.
Forty-three percent of respondents approved of Trump's job performance, according to the poll. That was actually a higher figure than for Mueller, who garnered 38 percent approval. It's worth noting, however, that a large portion of respondents—30 percent—were "not sure" what to make of Mueller's job performance, which makes sense, considering much of the special counsel's work takes place out of the public eye and the final result of the probe remains unknown. Conversely, just 8 percent of respondents were "not sure" about Trump's job performance.
Trump's disapproval rating was relatively high, coming in at 48 percent in the poll. Mueller, on the other hand, had a disapproval rating of 31 percent, which contributed to his net-positive approval rating, whereas Trump's was negative.
The survey from The Economist/YouGov surveyed 1,500 U.S. adults from December 2 through December 4. It had a margin of error of plus or minus 3.1 percentage points.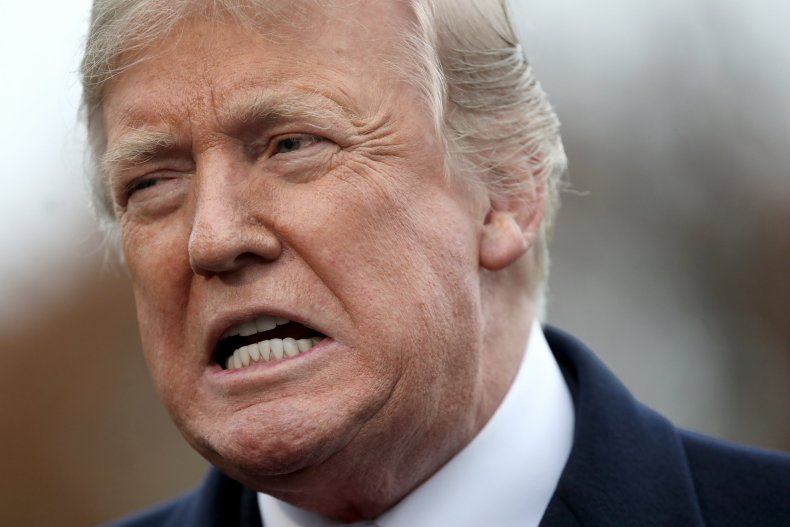 While more Americans approve of what Mueller has done relative to those who disapprove, the president himself seems to rest squarely in the "disapprove" camp. The president has ramped up his insults of Mueller since five of his associates—including former lawyer Michael Cohen and former National Security Adviser Michael Flynn—have plead guilty to charges and agreed to cooperate with the special counsel.
"Bob Mueller (who is a much different man than people think) and his out of control band of Angry Democrats, don't want the truth, they only want lies," Trump tweeted this week, for instance. "The truth is very bad for their mission!"