Robert Mueller Reiterates He Would Have Said if President Trump Was Exonerated—But He Didn't
Special counsel Robert Mueller, speaking publicly for the first time Wednesday since the start of the Russian investigation in 2017, reiterated that if the evidence collected throughout the 22-month-long probe cleared President Donald Trump from any criminal wrongdoing, he would have stated.
But he didn't.
"As I said forth in the report after that investigation, if we had had confidence that the President clearly did not commit a crime, we would have said so," Mueller said during brief remarks at the Justice Department. "We did not, however, make a determination as to whether the President did commit a crime."
He further stated that "there was insufficient evidence to charge a broader conspiracy."
Mueller's report detailed numerous instances where Trump attempted to hinder or thwart the probe, including trying to oust the special counsel from his post by directing former White House counsel Don McGahn to have him removed.
The attempts "to influence the investigation were mostly unsuccessful, but that is largely because the persons who surrounded the president declined to carry out orders or accede to his requests," the report stated. "While this report does not conclude that the President committed a crime, it also does not exonerate him."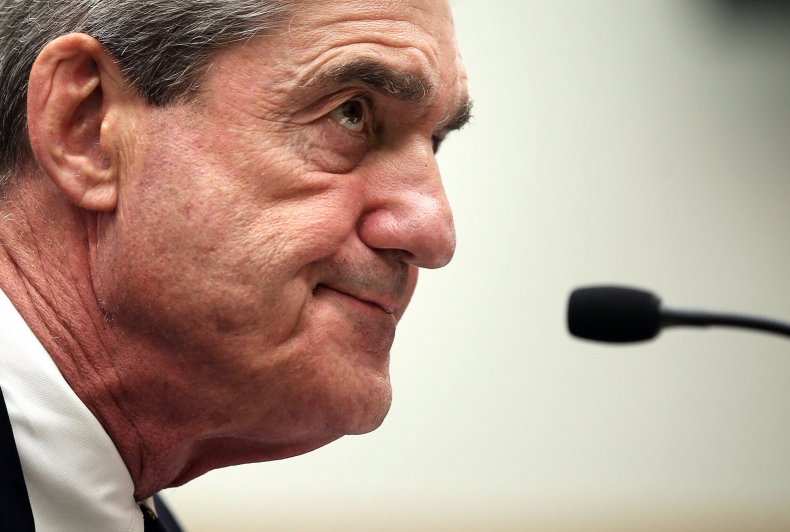 Trump has repeated the false claim that the special counsel's 448-page report was a "complete exoneration."
"There was no collusion with Russia, the most ridiculous thing I've ever heard. There was no obstruction," he told reporters in March after Attorney General William Barr's four-page summary of the report's conclusions. "It was a complete and total exoneration. It's a shame that our country had to go through this. It's a shame that your president has had to go through this… It began illegally. This was an illegal takedown that failed."
White House press secretary Sarah Sanders made a similar claim following Mueller's remarks, saying in a statement: "there was no obstruction, no conspiracy."
"After two years, the Special Counsel is moving on with his life, and everyone else should do the same," Sanders added.
During his Wednesday remarks, Mueller elaborated why charging Trump with an obstruction of justice crime was "not an option" due to longstanding department guidelines prohibiting federal criminal charges from being brought against a sitting president. It would be "unconstitutional," he said, since the special counsel's office operated under the guise of the Justice Department.
Likely to displease House Democrats, Mueller also stated he would not provide testimony before any congressional committees. The Judiciary Committee has sought to hear from Mueller in a public setting, as the panel weighs whether to open an impeachment inquiry into the president for the obstruction evidence laid out in the Mueller report and the White House's stonewalling of congressional investigations.
"I hope and expect this to be the only time that I will speak to you in this manner. I am making that decision myself. No one has told me whether I can or should testify or speak further about this matter," Mueller said.
His statements quashed speculation that Barr was preventing him, as a Justice Department employee, from testifying. Mueller also announced he was resigning from his post at the department.
"Any testimony from this office would not go beyond our report," he continued. "It contains our findings and analysis and the reasons for the decisions we made. We chose those words carefully and the work speaks for itself. And the report is my testimony."