Robert Mueller Speaks: Charging Trump With a Crime Was 'Not an Option We Could Consider'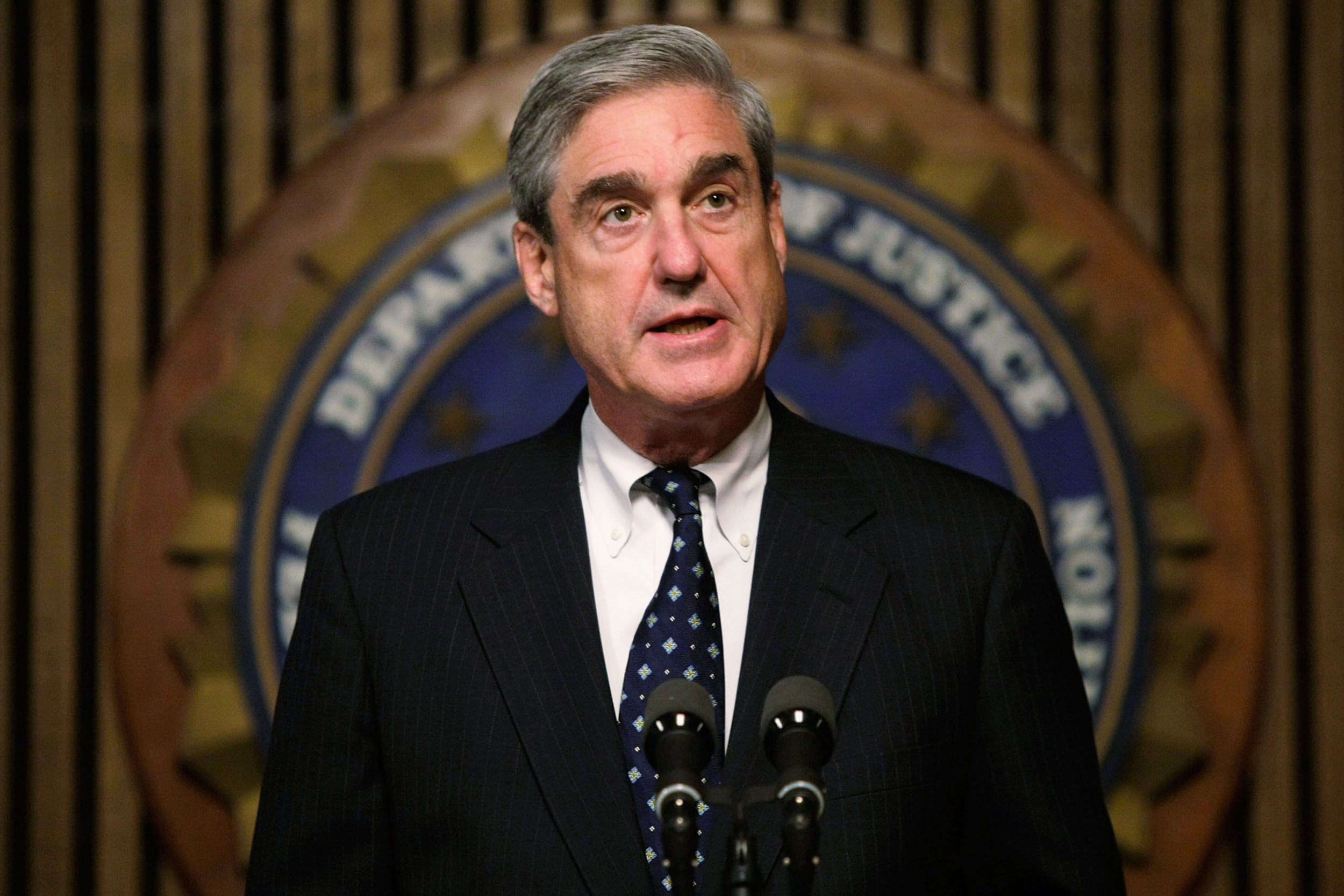 Nearly six weeks after the redacted release of his 448-page report, Robert Mueller broke silence Wednesday for the first time since he took on the role of special counsel to investigate Russian election interference in the 2016 election.
Mueller revealed that he will be resigning from his post at the Justice Department, will not be making further remarks about his two-year investigation—even to Congress—and that charging President Donald Trump with an obstruction of justice crime was "not an option" due to longstanding department guidelines prohibiting a sitting president from being charged with a federal crime. Such a move would be "unconstitutional," he said.
"The Special Counsel's Office is part of the Department of Justice and by regulation, it was bound by that department policy," Mueller told reporters at the Justice Department. "Charging the president with a crime was, therefore, not an option we could consider."
As the report also stated, Mueller elaborated that "if we had had confidence that the President clearly did not commit a crime, we would have said so," adding that "there was insufficient evidence to charge a broader conspiracy."
The special counsel continued: "We did not, however, make a determination as to whether the President did commit a crime."
Mueller's remarks came as the House Judiciary Committee was engaging with Mueller and the Justice Department about providing public testimony, in addition to weighing whether to open an impeachment inquiry into Trump. House Democratic leadership has tamped down such calls while a growing number of rank-and-file members, including key Democrats on Judiciary who have the power to start an impeachment proceeding, have expressed support for impeachment.
"The Constitution requires a process other than the criminal justice system to formally accuse a sitting president of wrongdoing," Mueller said, a subtle line that was likely a reference to Congress' powers.
The Judiciary Committee's chairman, Democrat Jerrold Nadler, told MSNBC last week that Mueller was willing to provide a public statement but "wants to testify in private" in order to avoid a "political spectacle." Those conditions have not satisfied Judiciary Democrats, who've remained steadfast in their demands for Mueller to appear publicly to answer questions on the findings of his 675-day-long investigation and how it was released by Attorney General William Barr.
Nadler's hope for Mueller to testify earlier this month did not come to fruition, resulting in the chairman warning he may be forced to issue a subpoena.
Mueller stated Wednesday, however, that he had no plans to appear before any congressional panel for testimony, instead referring to his final report as "my testimony."
"Any testimony from this office would not go beyond our report," he said. "It contains our findings and analysis and the reasons for the decisions we made. We chose those words carefully and the work speaks for itself. And the report is my testimony."
Mueller pushed back on speculation that Barr, as head of the Justice Department, was preventing him from testifying. Barr did not appear next to Mueller during his statement, as he was in Anchorage, Alaska, on Justice Department business.
"I am making that decision myself," Mueller said. "No one has told me whether I can or should testify or speak further about this matter."
Judiciary Committee spokespersons did not immediately respond to Newsweek's inquiry on whether Nadler would move forward with a subpoena. In a statement, Nadler said with Mueller's conclusion that he could not pursue criminal charges against Trump, "it falls to Congress to respond to the crimes, lies and other wrongdoing of President Trump—and we will do so."
Representative Doug Collins, the top Republican on Judiciary, said in a statement that he, too, had "hoped [Mueller] would come before the committee and answer questions from lawmakers." But he said it was "time to move on" from the probe and repeated a popular talking point amongst Republicans and the president: "there was no collusion and no obstruction."
Mueller concluded his remarks by emphasizing the efforts by Russia to subvert America's 2016 election.
"I will close by reiterating the central allegation of our indictments that there were multiple, systematic efforts to interfere in our election," he said. "And that allegation deserves the attention of every American."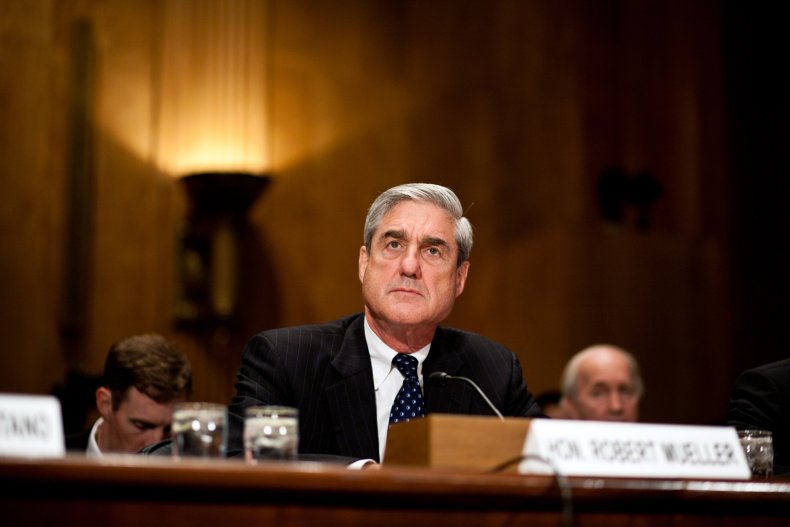 The Mueller report was publicly released with redactions in the weeks after Barr issued his own four-page summary of Mueller's principle conclusions and made a statement, frustrating Mueller over his beliefs that the findings were mischaracterized. In two separate letters that were sent privately and later made public, Mueller told Barr that his four-page summary "did not fully capture the context, nature, and substance of this Office's work and conclusions." Mueller urged the attorney general to immediately make public the introductory and executive summaries written by him and his team to "alleviate the misunderstandings that have arisen…"
"There is now pubic confusion about critical aspects of the results of our investigation," Mueller told Barr in one letter on March 27. "This threatens to undermine a central purpose for which the Department appointed the Special Counsel: to assure full public confidence in the outcome of the investigations."
Since the release of the Mueller report, Trump has repeatedly mischaracterized its findings or made false claims that its conclusions "exonerate" him. The conclusions of the report focused primarily on obstruction of justice and conspiracy—or what's become commonly referred to as "collusion"—with the Russian government. Despite stating the Trump "[c]ampaign expected it would benefit electorally from information stolen and released through Russian efforts," the investigation did not establish that members of the Trump campaign conspired or coordinated with the Russian government in its election interference activities."
"[T]here was insufficient evidence to charge a broader conspiracy," Mueller added Wednesday.
The report did detail roughly a dozen instances where the president attempted to hinder or thwart the probe, including trying to remove the special counsel from his post. Such attempts "to influence the investigation were mostly unsuccessful, but that is largely because the persons who surrounded the president declined to carry out orders or accede to his requests," the report stated. "While this report does not conclude that the President committed a crime, it also does not exonerate him."