Robert Mueller Says His Report 'Is My Testimony' And There's Nothing Else to Add
Robert Mueller has been called to appear before Congress to discuss the Russia investigation, but the special counsel said Wednesday that his 448-page report is his "testimony" and that he would not provide any information beyond what has already been made public.
"There has been discussion about an appearance before Congress. Any testimony from this office would not go beyond our report," Mueller told reporters in his first public statement since the conclusion of his office's two-year probe into Russian election interference and possible collusion with Donald Trump's campaign.
"It contains our findings and analysis, and the reasons for the decision we made. We chose these words carefully, and the words speak for itself. The report is my testimony," Mueller added.
But the special counsel reiterated the finding in his report that President Trump has not been exonerated by the investigation. He repeated that if the office had "confidence that the president clearly did not commit a crime, we would have said that."
He went on to explain that no determination was made on Trump's questionable behavior because Department of Justice policy states that a sitting president cannot be charged with a federal crime while in office.
"That is unconstitutional. Even if the charge is kept under seal and hidden from public view—that too is prohibited," Mueller said.
During his remarks, Mueller also announced that he is formally closing the special counsel's office and resigning from the Department of Justice to return to private life.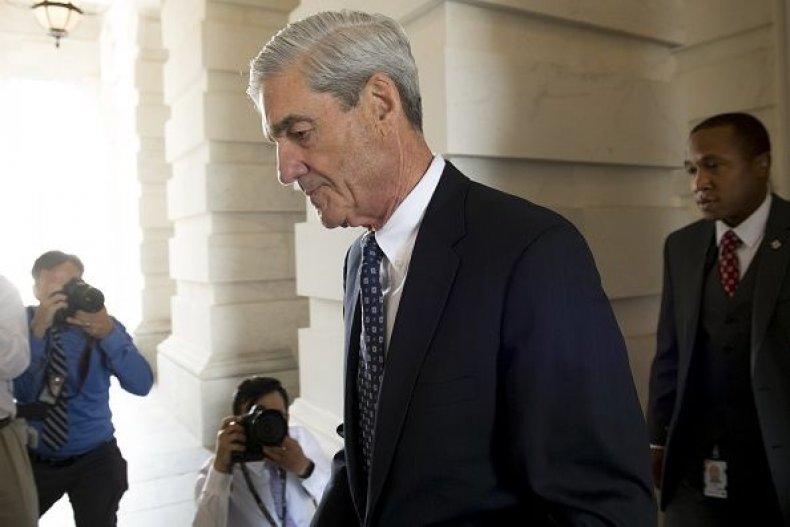 Democratic leaders in the House and Senate have called for Mueller to testify and Representative Jerry Nadler has said that the special counsel wants to speak in private on the issue. Barr said he had no issue with Mueller testifying before Congress, but President Donald Trump is opposed to the idea.
Mueller's remarks come amid a political debate surrounding the findings of the special counsel's probe—especially the issue of whether Trump obstructed justice throughout the investigation.
Mueller found that there was no evidence that Trump's team conspired with Russia during the presidential election. However, the special counsel did not come to a conclusion on whether Trump obstructed justice during the investigation. Instead, Attorney General William Barr cleared the president of wrongdoing despite ten episodes of questionable behavior outlined in Mueller's report.
Barr has been facing scrutiny for his handling of Mueller's report as Democratic lawmakers and legal experts have accused the attorney general of acting as a defense lawyer for the president. He's even drawn numerous comparisons to Roy Cohn, one of Trump's former personal attorneys.
After Mueller's report was released to the public, Attorney General Barr opened an investigation into the origins of the Russia probe. He tapped the U.S. attorney for Connecticut to oversee the probe.
Barr has signaled concerns about the Russia investigation, telling lawmakers during a congressional testimony earlier this month that he thinks "spying" occurred during the 2016 election.
"The question is whether it was adequately predicated. And I'm not suggesting that it wasn't adequately predicated. But I need to explore that," Barr said