Robert Mueller Criticized William Barr's Summary in a Letter to AG: Special Counsel Was Frustrated Over 'Lack of Context'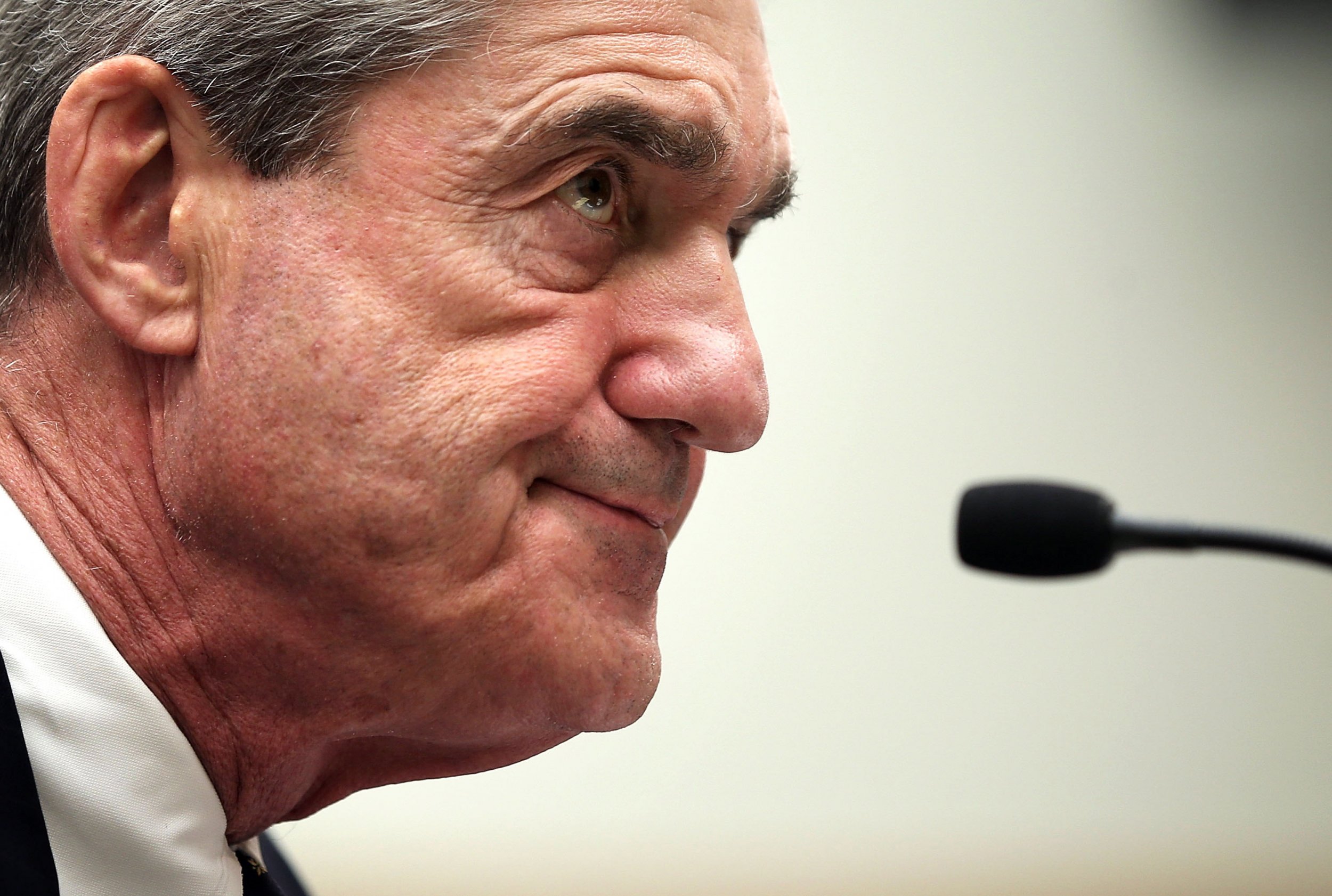 After U.S. Attorney General William Barr provided Congress his summary of special counsel Robert Mueller's report on Russian interference in the 2016 presidential election on March 24, Mueller wrote a letter to Barr later that month detailing his objections to the summary and concerns that it did not properly reflect his team's findings.
Two sources with inside knowledge of the exchange told The New York Times that Mueller and Barr discussed the summary in the days after the letter was sent, but they could not comment on the specific points that Mueller had objected to.
"The special counsel emphasized that nothing in the attorney general's March 24 letter was inaccurate or misleading," Justice Department spokeswoman Kerri Kupec, said in a statement on Tuesday afternoon to The Times. "But he expressed frustration over the lack of context and the resulting media coverage regarding the special counsel's obstruction analysis."
In his four-page summary, delivered nearly 48 hours after receiving Mueller's report, Barr wrote that the "Special Counsel's investigation did not find that the Trump campaign or anyone associated with it conspired or coordinated with Russia in its efforts to influence the 2016 presidential election." Barr also said the special counsel's probe neither exonerated nor indicted Trump with regards to whether he obstructed justice and indicated he saw no grounds to move forward with any criminal proceedings against the president.
When Mueller's highly anticipated 448-page report, with redactions, was released by Barr earlier on April 18, the findings painted a more damning picture. While Mueller's team did not accuse the president of a crime, it revealed ample evidence of wrongdoing by Trump and his inner circle, dating from the presidential candidate's 2016 campaign to the current day. Although Mueller detailed at least 12 instances in which the president might have obstructed justice, he declined to charge him with obstruction of justice.
"If we had confidence after a thorough investigation of the facts that the president clearly did not commit obstruction of justice, we would so state," the special counsel's report read. "Based on the facts and the applicable legal standards, however, we are unable to reach that judgment."
The issue lies in whether Barr's summary, which was released almost a month before Mueller's redacted report was made public, misled public opinion. Critics have argued that by the time Mueller's redacted report was released, many Americans' understanding of what had happened had already been shaped.
Shortly after Barr released his summary, Trump celebrated on Twitter what he claimed was "total exoneration." "No Collusion, No Obstruction, Complete and Total EXONERATION. KEEP AMERICA GREAT!"
White House press secretary Sarah Huckabee Sanders echoed Trump's sentiments, saying: "The Special Counsel did not find any collusion and did not find any obstruction. AG Barr and DAG Rosenstein further determined there was no obstruction. The findings of the Department of Justice are a total and complete exoneration of the President of the United States."
"A great day for America and for President @realDonaldTrump," Sanders added in a later tweet. "After two years of wild anti-Trump hysteria, the President and his millions of supporters have been completely vindicated."
Tensions have mounted between Barr and Mueller recently. Barr held a press conference hours before Mueller's report was publicly released, saying he "disagreed with some of the special counsel's legal theories" on the issue of obstruction. "There is substantial evidence to show that the president was frustrated and angered by a sincere belief that the investigation was undermining his presidency, propelled by his political opponents, and fueled by illegal leaks," Barr said.