Robert Mueller's Trump Grand Jury Isn't Fair Because There Aren't Enough White Men, Fox News Says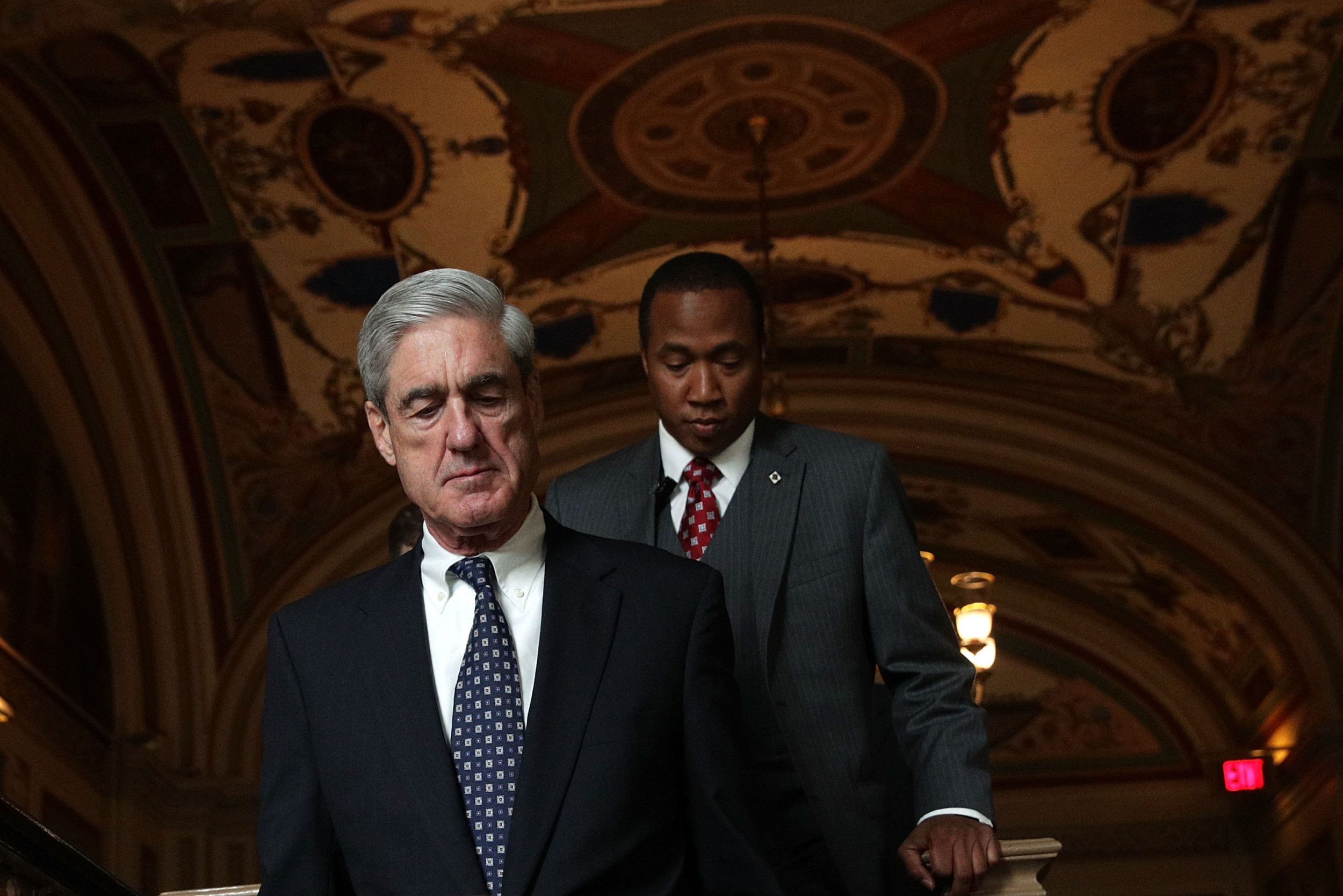 A co-host of President Donald Trump's favorite news show, Fox & Friends, said Wednesday that special counsel Robert Mueller's grand jury for his Trump-Russia probe is unfair because an anonymous source from a report claims the panel has no white men.
The grand jury is "not even emblematic of something that might be, perhaps, demographically pursuing justice," co-host Brian Kilmeade said, referring to a comment from an undisclosed source in a New York Post story published the day prior.
According to that source, a witness who claimed to recently have testified before the panel, 11 of the 20 jurors are African-American and two wore "peace T-shirts," reported the New York Post. The only white man in the room, in which Mueller was not present, apparently was the prosecutor.
"The grand jury room looks like a Bernie Sanders rally," the source said. "Maybe they found these jurors in central casting, or at a Black Lives Matter rally in Berkeley [California]."
"That room isn't a room where [the president of the United States] gets a fair shake," the source said.
Earlier in the segment, Kilmeade asked why Tony Podesta, the brother of Hillary Clinton's campaign chairman John Podesta, wasn't a person of interest in the probe—even though he was not connected to the Trump campaign.
"Don't you think that would get both sides on the same page to pursue it for the good of the country?" Kilmeade said.
Mueller impaneled the grand jury in August, enabling him to require testimonies from witnesses under oath and to subpoena documents. It meets Fridays in Washington, D.C., where close to 48 percent of residents are African-Americans, according to the latest census. Given those demographics, the panel reportedly being 55 percent African-American is not unusual.
The grand jury in October indicted former Trump campaign chairman Paul Manafort and his business partner Richard Gates on charges of money laundering and conspiracy and failing to register as foreign agents. Both pleaded not guilty.
Since Mueller began looking into possible collusion between Trump's campaign and Russians in the 2016 election, the president has repeatedly denied involvement and called the effort a political "witch hunt."
Trump and Fox & Friends are considered very closely aligned.
The Fox News show has not been critical of Trump in a range of instances, including his refusal to single out white supremacists.