Robert Mugabe Back in Zimbabwe After Cancelled Trip Mystery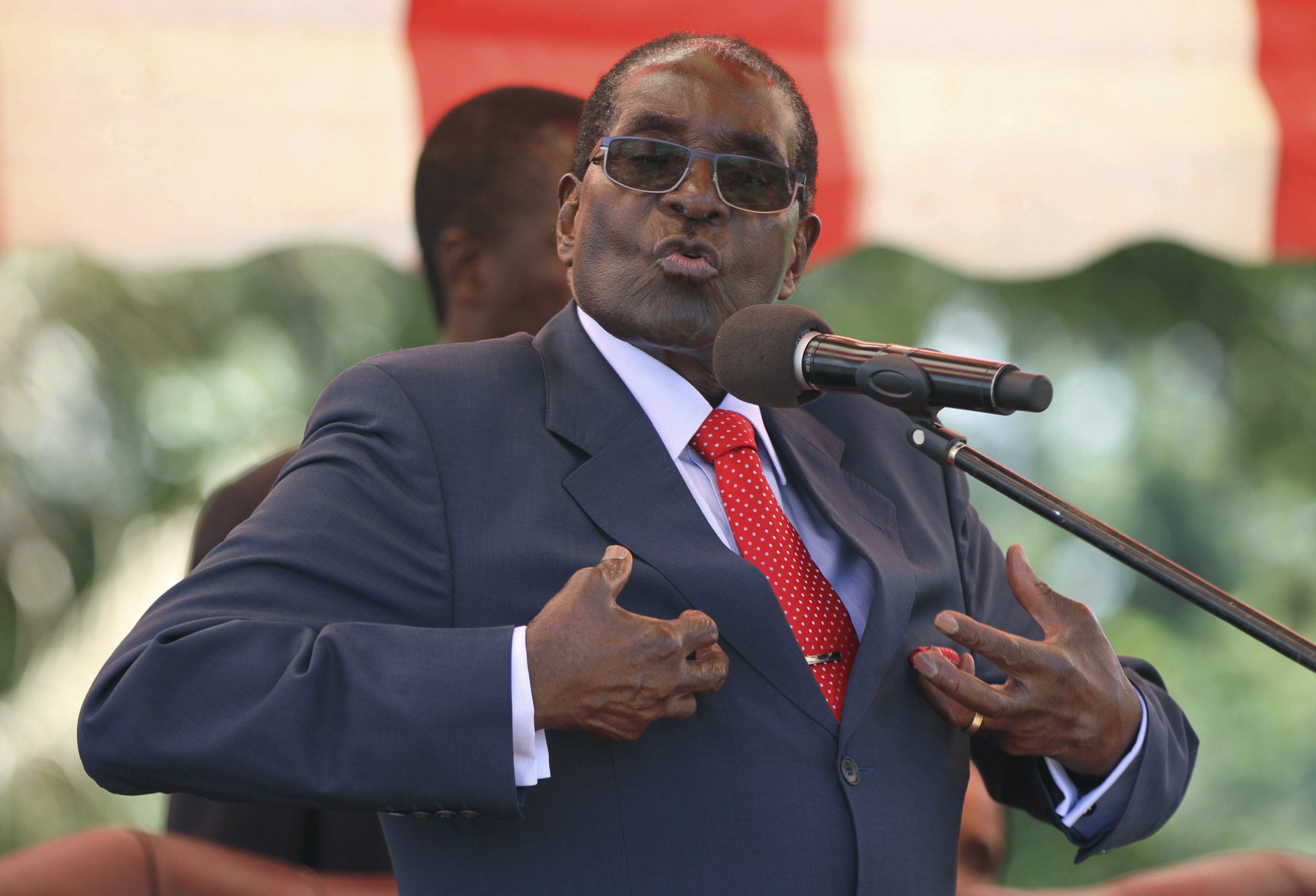 Zimbabwean President Robert Mugabe travelled to Singapore after secretly cancelling a trip to India because of an alleged terror threat at Calcutta airport, local news agency News24 reports.
Mugabe, who has been in power for 36 years, announced on March 7 that he was travelling to India for a cultural festival in New Delhi which kicked off on Friday. On the day of the event, however, Mugabe was still to set foot in India and officials close to him were unwilling to comment on where he was.
The mystery deepened when Zimbabwe media reported that, according to an in-flight tracking system, the president had gone to Singapore instead. Leaked U.S. diplomatic wires in 2011 claimed that Mugabe was suffering from prostate cancer and a Singapore private clinic has been pinpointed by the media as the place where the 92-year-old has reportedly sought treatment.
State-run ZBC radio shed light on Mugabe's disappearance on Monday, confirming that the leader did stop in Singapore instead of India for security reasons, but there was no explanation of why he went to Singapore at all. Mugabe was due to arrive in Calcutta and travel to the Indian capital before the start of the event on Friday.
Foreign Minister Simbarashe Mumbengegwi told ZBC that a decision was taken last week that it was "no longer appropriate for the president to proceed as planned after being notified that the security situation in New Delhi had deteriorated." According to Mumbengegwi, Mugabe is now back in Harare.
Press watchdog Zimbabwe Media Review was skeptical, saying on Twitter that "the bomb scare was 2 days before Mugabe left" Zimbabwe last week. Twitter users also grilled Mugabe's former information minister Jonathan Moyo for details after he defended the president's trip.
One suspicious user alluded to the long distances between Harare, Singapore and New Delhi, asking why the president wouldn't just fly direct to India: "Would you fly to Gaborone via Lusaka in a long-haul exclusive jet?"
Moyo replied: "Yes of course if you are using your own chartered plane & you wish to stopover... for whatever reason!"
In response, other Twitter users pointed out that a state official using taxpayer's money to divert an international visit into a mysterious detour was not the same as flying on a private jet.