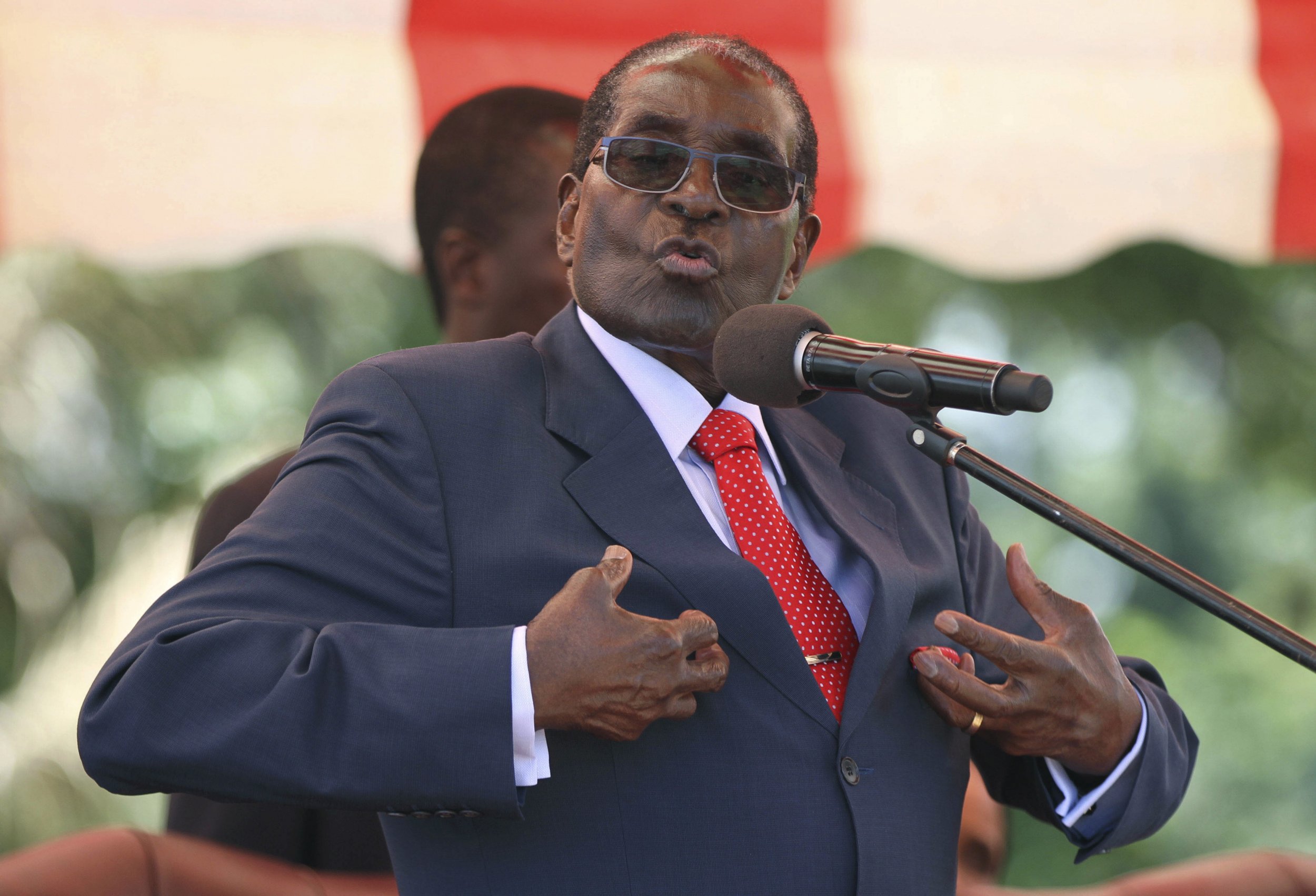 Concern is growing in Zimbabwe after a 92 year-old man was reported missing after claiming on Monday he was traveling to India. The missing person's name: Robert Mugabe.
The veteran Zimbabwean leader, who has been in power for 36 years and is the world's oldest serving head of state, was reported to have left the country on Monday to attend the World Culture Festival in New Delhi, which kicks off in the Indian capital on Friday.
Since then, however, his whereabouts have become something of a mystery. Mugabe canceled his visit to the festival on Wednesday, with his spokesman George Charamba citing "substantial inadequacies in protocol and security arrangements" and saying that Mugabe would return home in "a couple of days."
Yet the president does not appear to have returned to Zimbabwe, with speculation that Mugabe may have traveled to Singapore, where he is reported to have previously received medical treatment.
U.S. diplomatic cables leaked by Wikileaks in 2011 claimed that Mugabe was suffering from prostate cancer, though it is not known whether the president still suffers from the disease.
Zimbabwe's higher education Jonathan Moyo took to Twitter to defend the president's cancellation of the trip but only added to the mystery by indicating that, while Mugabe did not go to India, he was not in Zimbabwe either.
Some Zimbabweans have taken to using the hashtag #BringBackOurBob on social media as the search for Mugabe continues, while others have posted tongue-in-cheek missing posters:
The president's absence means that Vice President Emmerson Mnangagwa assumes the role of Acting President. Mnangagwa is reported to be locked in a battle with Mugabe's wife Grace to succeed the president, who recently said he wants to live to the age of 100 and has no plans to retire.