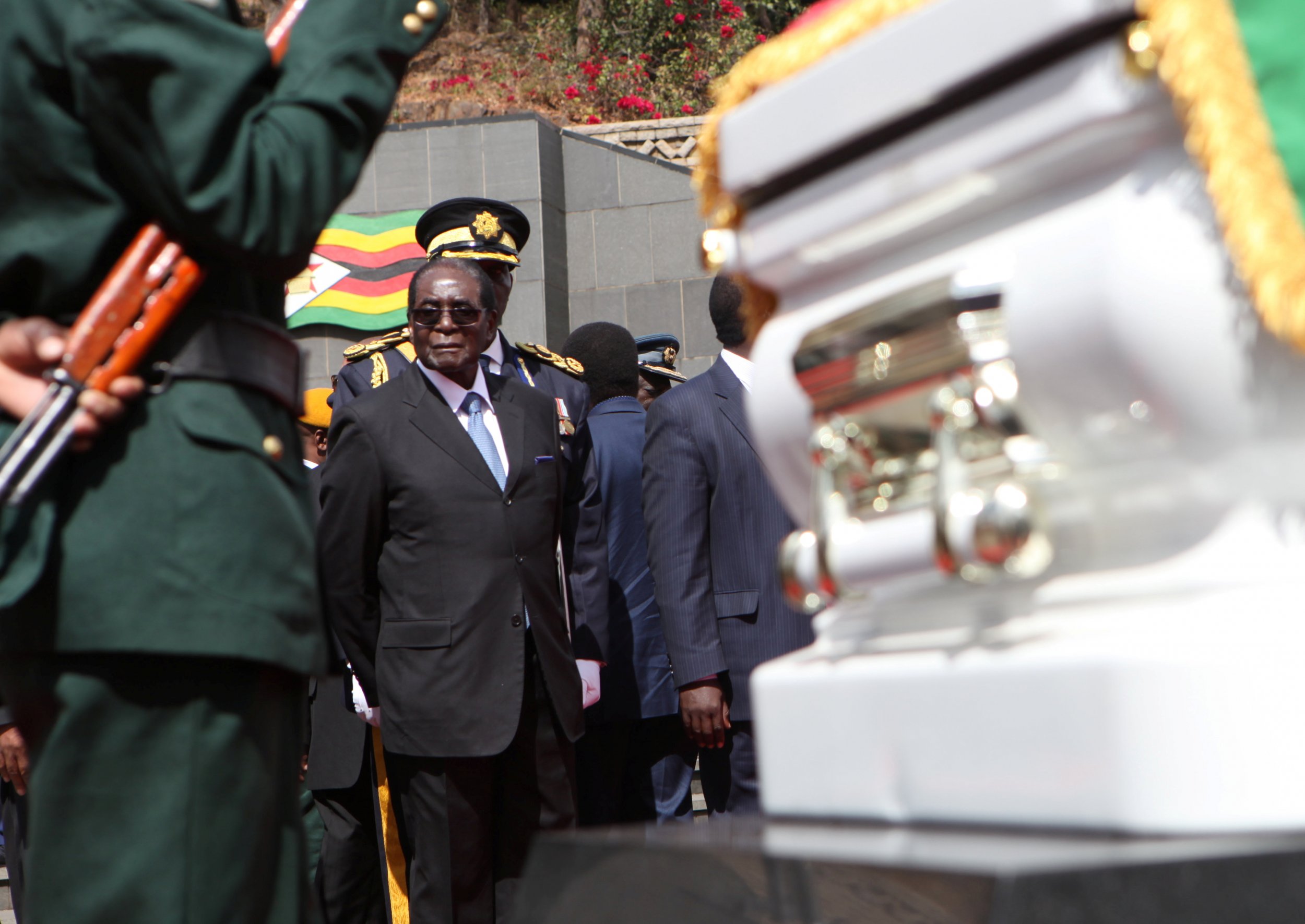 Robert Mugabe has lashed out at the pastor leading a social media campaign against the Zimbabwean government, suggesting he is not a "true preacher of the Bible."
Evan Mawarire, who leads the His Generation Church in the Zimbabwean capital Harare, has shot to prominence in the southern African country after posting a video lament against the state of the country and coining the hashtag #ThisFlag in April.
Thousands of Zimbabweans have latched on to the online campaign, which orchestrated a one-day national shutdown earlier in July, when many businesses, government offices, schools, hospitals and other institutions were closed as workers stayed at home in protest against the government.
Mawarire was arrested on July 12 but a court threw out charges of subversion—which carry a maximum 20-year sentence—against the preacher, who is currently in South Africa and has continued his vocal opposition on social media. The 39-year-old pastor told Newsweek in June that Zimbabweans desired to see "wholesale change" in the country's governance and that the country had had the "same government with the same system and the same ideas for 36 years." Mugabe came to power in 1980, when Zimbabwe achieved its independence from Britain.
Speaking at the funeral of his former chief secretary Charles Utete in Harare on Tuesday, the 92-year-old president said that Mawarire and his supporters should "go to the countries of those who are sponsoring them" and accused the pastor of calling for violent protests.Government officials have previously accused Western countries including the United States of backing Mawarire's movement.
"I don't know if he is a man of religion. A man of religion, we would hope, would preach biblical peace," said Mugabe, according to the state-run Herald newspaper . "First Corinthians, what does it say? Love one another. Not destroy one another, fight one another. So beware these men of cloth...not all of them are true preachers of the Bible. I don't know whether they are serving God. Well, we spell God, G.O.D., they spell God in reverse."
Zimbabwe's economy is currently in crisis. Civil servants and soldiers have not been paid on time in recent months due to a cash shortage—which the country's finance minister blamed on Western sanctions—and the government has introduced bond notes, a cash substitute, in order to address the flight of foreign currency including U.S. dollars. But many Zimbabweans fear that the introduction of bond notes may mark a step towards the reintegration of the Zimbabwean dollar, which became worthless following a period of massive hyperinflation in 2007 and 2008.