Robot Strippers Perform at Las Vegas Strip Club During International Tech Show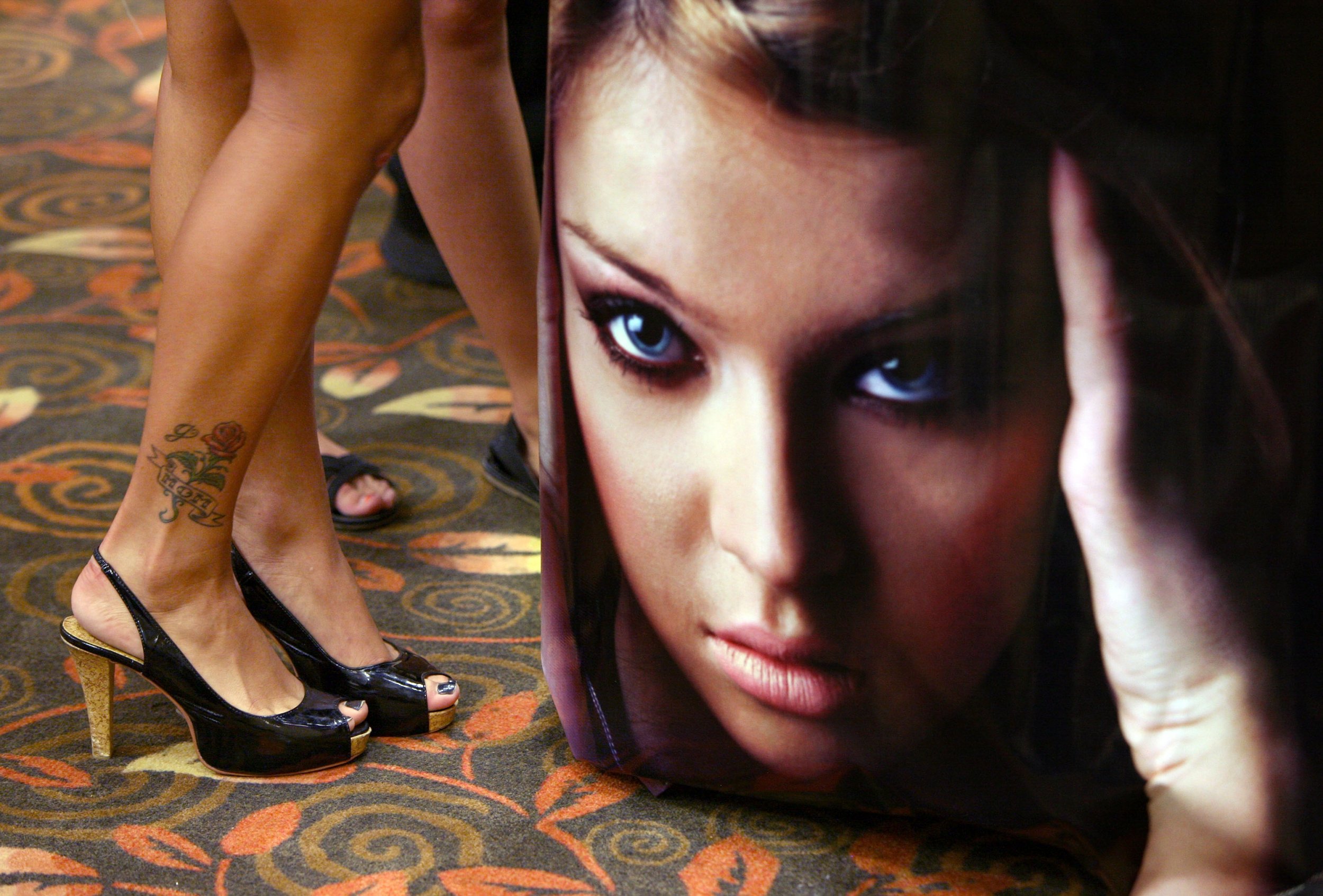 If the typical strip club vibe, featuring women and men performing erotic dances, isn't quite your thing, there's now a new option to choose from: robot dancers.
But, you'll have to head to Las Vegas if you want to see the metal machines bust a move. In order to attract attendees from CES 2018, a consumer electronic show featuring hundreds of speakers and gadgets, a nearby strip club had the robots perform.
"Come watch sparks fly as the Robo Twins shake their hardware and leave everyone wondering if those double Ds are real or made in 'Silicone' Valley," Sapphire Gentlemen's Club wrote on their website.
However, no one who has seen the bots should be questioning whether they are human considering they look nothing like us, with heads shaped like CCTV cameras, among many other differences. Artist Giles Walker, 50, who designed the bots, says the rise of security cameras in Britain were his source of inspiration, according to PC Magazine.
Although he's built these sex-related objects, he has concerns about the future of the industry.
"My worry is — and this is really crude, but it is a crude idea — if you build a robot that you can have sex with, then you can build a robot that you can rape, and you can build a child robot that you can have sex with, and it's all supposedly legal," Walker told CNBC.
"But [just] because it's legal, does that mean it's a healthy thing? The dark side of the sex industry will create some really nasty, nasty stuff, and I think, 'Is it worth it?'"
Afterall, he never intended to be involved in the sex industry.
"I've been dragged into this side of things unintentionally, but I'm not complaining. It does pay the bills. I am a robot pimp in that way," he said.
Once their Vegas stint is over, Walker plans to rent the two robots out for corporate parties, CNBC reports.