Rock Used as Doorstop for 30 Years Discovered to Be $100K Meteorite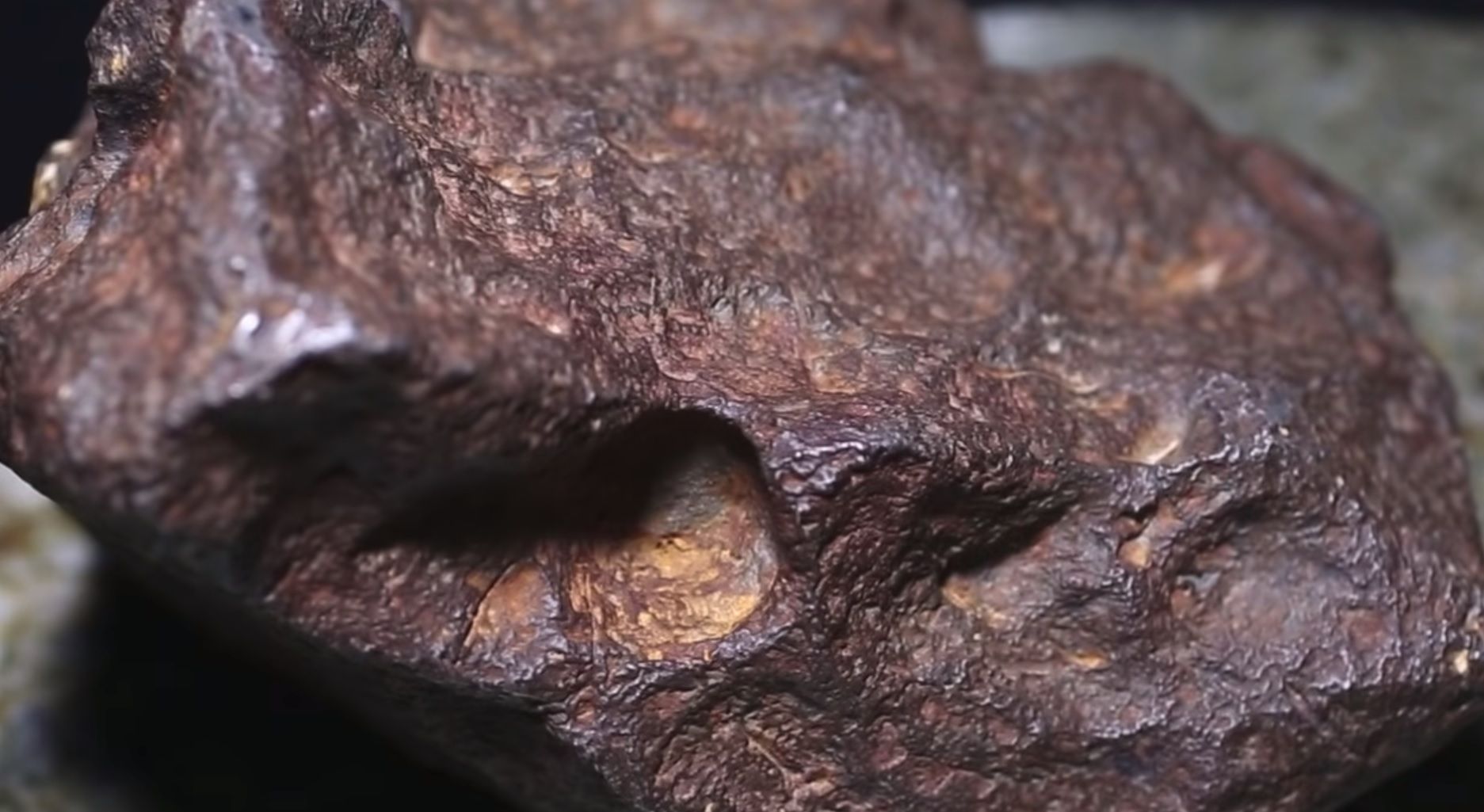 A Michigan man learned he had unknowingly been sitting on a proverbial goldmine for 30 years, after the huge brown rock he had used to prop open a door in his home was confirmed to be a rare meteorite potentially worth $100,000.
The man, who did not wish to be identified, approached Mona Sirbescu, a proessor and geologist at Central Michigan University, and asked her to confirm his suspicions that the rock was a meteorite.
"It's the most valuable specimen I have ever held in my life, monetarily and scientifically," said Sirbescu, a professor of high-temperature geochemistry, mineralogy and experimental petrology.
In 1988, the man from Grand Rapids bought a farm in Edmore, about 30 miles southwest of Mount Pleasant. The meteorite, which was the doorstop to a shed, was thrown in the with deal.
The property's seller had watched with his father as the meteorite throttled through the sky and hit the ground one night in the 1930s. "It made a heck of a noise when it hit," the seller told the unnamed man. The next morning, they found the meteorite, still warm, nestled in a crater.
A few years later, the unnamed man moved to a different farm but kept the mysterious rock. It stayed with him for three decades.
He didn't realize meteorites were valuable until a meteor ripped through the sky in Michigan in January, smashing into pieces and causing a 2.0 magnitude earth tremor, according to the U.S. Geological Survey.
When the man presented Sirbescu with the space debris, she said she could "tell right away that this was something special."
Read more: Why Do Huskies Have Blue Eyes?
In almost two decades, this was the first time anyone had presented Sirbescu with a rock the person believed to a meteorite and for that person's hunch to be correct, she said.
Sirbescu tested the rock and confirmed it was composed of 88 percent iron-nickel and 12 percent nickel, which is rarely found on Earth.
To get a second opinion, she posted a piece of the meteorite to the Smithsonian Institution, which backed her classification. Sirbescu and the team at the Smithsonian agreed to call the brown lump the Edmore meteorite.
John Wasson, professor emeritus in the earth, planetary and space sciences department at the University of California, Los Angeles—who is widely considered to be a leading expert on iron meteorites—will next examine it for any rare elements that could spike its value.
In most cases, meteorites are either sold and presented in museums or to collectors. The owner has pledged to give 10 percent of the proceeds to the university to fund students studying earth and atmospheric science.
But to Sirbescu, the meteorite has a value that transcends dollars. "Just think, what I was holding is a piece of the early solar system that literally fell into our hands," she said.