As Roe Hangs in the Balance, New Texas Law Restricts Use of Abortion-Inducing Medicine
As the Supreme Court deliberates on a case that could determine the future of the Constitutional right to abortion in the United States, a new law went into effect Thursday in Texas that limits the use of abortion-inducing medication.
The new Texas law makes providing such medication a felony after seven weeks of pregnancy. The law also makes sending the medication through the mail illegal.
On Wednesday, the Supreme Court began hearing the case of Dobbs v. Jackson Women's Health Organization. The case centers on a 2018 Mississippi state law that banned abortions after 15 weeks of pregnancy, which conflicts with the Supreme Court's 1973 Roe v. Wade decision that gave women the right to an abortion in the first two trimesters of pregnancy, which equals approximately 24 weeks.
The high court's ruling in the current case could reverse Roe v. Wade and give states the power to make abortion laws. The justices have also not yet made a ruling on Senate Bill 8, the controversial Texas legislation that bans abortions after about six weeks and allows private citizens to enforce the ban through lawsuits.
Critics of the new restrictions on abortion-inducing medication in Texas cited evidence that suggests women are more likely to turn to out-of-state or international sources for the medication. There's also a growing concern that women will seek abortion medication without a doctor's prescription.
"Texas is looking at the ways that people are navigating around restrictions and trying to essentially make that as unsafe and as frightening for people as possible in order to deter them," Farah Diaz-Tello, a senior legal counsel for the reproductive justice legal group If/When/How, told The Texas Tribune.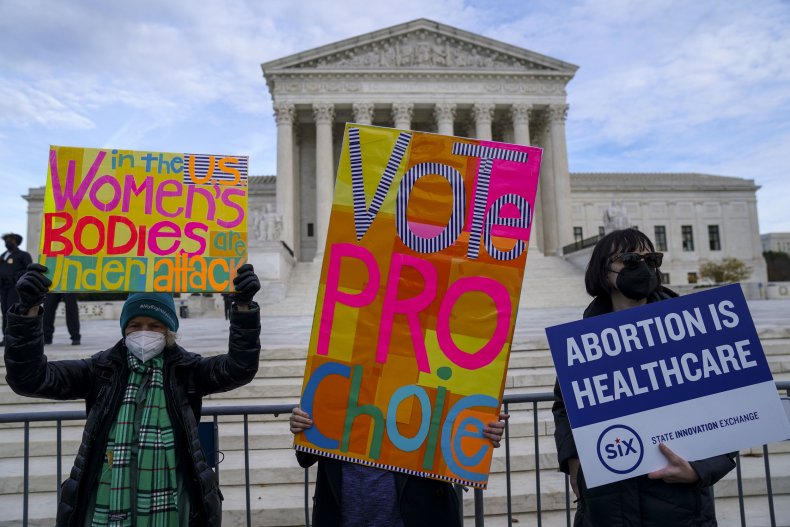 The Texas Tribune further reported that Texas already had some of the strictest rules regarding abortion medication before the new law. According to research from The Kaiser Family Foundation, Texas is one of at least 19 states that doesn't allow patients to access the medication from a prescription obtained through an online doctor visit.
The law that went into effect Thursday also makes it illegal for anyone to provide abortion medication by "courier, delivery or mail service," and the FDA has already taken action against some groups attempting to service Texas.
Abortions induced through medication, also referred to as "medical abortion," is the most common form of abortion in Texas. Data recorded in 2020 from the Texas Department of Health and Human Services found medical abortions accounted for 53 percent of terminated pregnancies in the state.