Roe V. Wade Puts Savita Halappanavar's Death After Abortion Denied in Spotlight
The case of Savita Halappanavar is back in the spotlight on social media after it emerged that the Supreme Court may overturn the historic Roe v. Wade decision that has granted a federal right to abortion in the United States for decades.
The Supreme Court's potential move was reported on Monday by Politico, which said it had obtained a leaked initial draft majority opinion that had been circulating inside the court. It is the first time that a Supreme Court draft decision has been publicly disclosed while a case is still pending—a breach of normal secrecy standards.
The court's decision is not final and Politico reported that the result would likely be published in the next two months. Newsweek could not independently verify the report.
The news has sent shock waves through social media. On Twitter, many users have referred to Halappanavar, a 31-year-old dentist living in Ireland who died in 2012 after she was denied a timely abortion despite a failed pregnancy.
Jo Kaur, founder of the Riaan Research Initiative, a non-profit organization hunting for a cure for rare genetic diseases affecting children, tweeted: "On nights like this I can't help but think of Savita Halappanavar, a beautiful 31 year-old dentist who died at 17 weeks pregnant after being denied an abortion in Ireland because it was illegal then. She died of sepsis bc they wouldn't abort. How many Savitas will die in the US?"
Halappanavar arrived at hospital on October 21, 2012, complaining of lower back pain that had lasted for around 12 hours. She was 17 weeks into her first pregnancy at the time.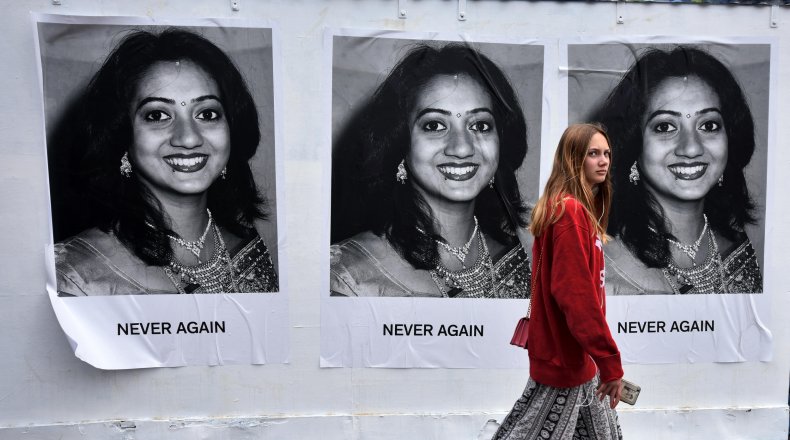 After examination, doctors found that Halappanavar's pregnancy was inevitably going to fail due to complications and she was admitted that same day. On October 22 her water broke but the fetus was not expelled.
On October 23, Halappanavar and her husband asked whether her labor could be induced since they did not want to wait longer than necessary if the pregnancy was to fail anyway. They were told by a consultant that this was not possible under Irish law—they had not identified adequate risk to the patient.
Over time Halappanavar's condition worsened and she was diagnosed with sepsis on October 24. That same day she miscarried and delivered the fetus. She was admitted to an intensive care unit on the morning of October 25, and her health continued to worsen.
Halappanavar died on Sunday, October 28. The cause of her death was documented as multi-organ failure following sepsis and E. coli infection.
A report into the case found that there had been failings in the care that Halappanavar received, including that health staff did not recognize early signs of infection that might have spurred them to terminate pregnancy earlier due to a threat to her life, which would have been permissible according to The Life Institute.
Investigators found that hospital staff were concerned about the law in Ireland at that time regarding termination of pregnancy and that this factored into the care that Halappanavar received. They also described a "lack of clear clinical guidelines and training".
The report states that up until October 24, hospital staff chose to "await events" and monitor the fetal heart so that an accelerated delivery of the baby could be carried out once the heart stopped.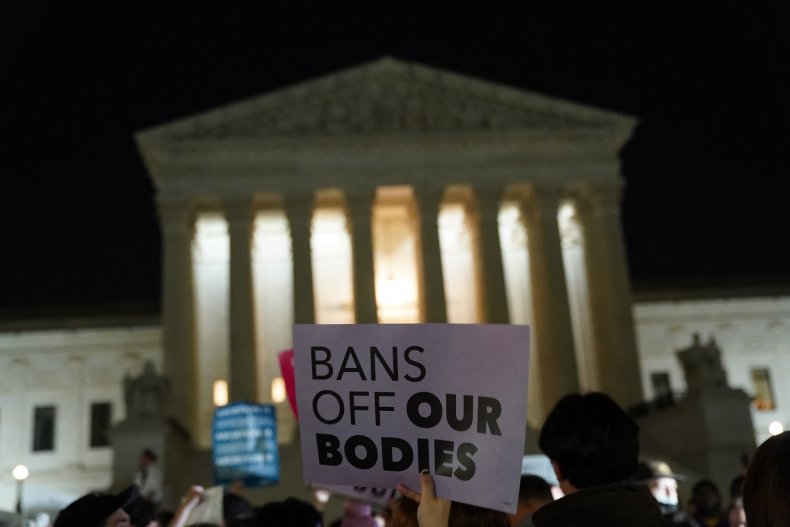 This is despite the fact that fetal demise "is certain in an inevitable miscarriage at 17 weeks where there is spontaneous rupture of the membranes and infection in the uterus" and that "continuation of the pregnancy is putting the mother at increasing risk with no potential benefit to mother or fetus," the report adds.
The report found that there was "an apparent over-emphasis" by health staff on waiting for the fetal heart to stop and not enough emphasis on monitoring Halappanavar's risk of infection and sepsis.
Halappanavar's death sparked reforms and relaxations to Ireland's abortion laws, such as the passing of the Health (Regulation of Termination of Pregnancy) Bill 2018.