Roger Stone Threatens Lawmakers Ahead of House Testimony: I'll Shove Their Words "Down Their Throats"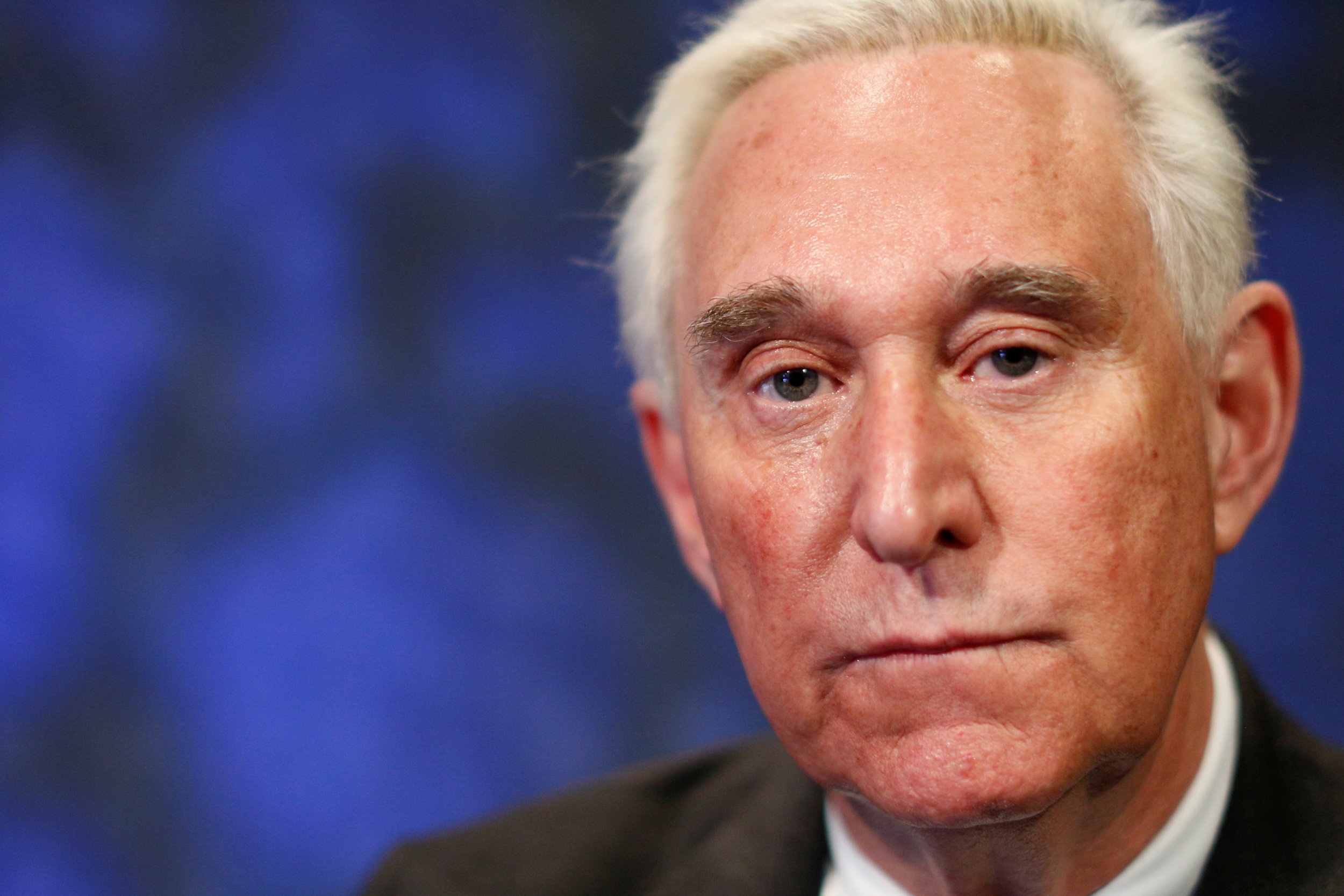 Roger Stone has his plan—and his outfit—all laid out for when he appears before congressional lawmakers on Tuesday.
As for his clothing: "Blue will be the theme of the day, because it connotes authority," the political operative, dandy and Donald Trump confidant told Newsweek ahead of his scheduled testimony before the House Intelligence Committee in Washington regarding possible collusion between Russia and the Trump presidential campaign during the election.
As to his strategy: "I will systematically go through the exact words of every committee member. I will take their exact words and I will shove them down their throats," he vowed. "I will prove that they have knowingly lied."
It's a classic setup from the spotlight-loving strategist whose political mantras include such gems as "Admit nothing, deny everything and launch counterattacks."
The testimony from Stone, who has been one the loudest voices in the president's cheering section but holds no formal position in the administration, will take place in a closed session.
Stone says he'll likely speak to reporters afterward, because "otherwise, there's no way to protect yourself.
"They won't open this to the press, and they won't release the transcript," he continued, drawing a contrast with public hearings on investigations from Iran-Contra to Watergate. "You have to wonder what are they trying to hide from the American people."
As he has for months, Stone is claiming he's got nothing to conceal from investigators who are searching for evidence that the Russians meddled in the 2016 American election.
"They're standing there with nothing in their hands," he said. "After months and months of investigation, hundreds of thousands of tax dollars, they still have no evidence of Russian collusion. None at all. None that would hold up in a court of law."
(Speaking of the cost of the case, Stone allowed on Monday that he's not exactly raking in the cash for his legal defense fund through a website he set up to claim he's being "framed" as a "traitor" by hostile liberal Democrats.)
Stone largely brushed off the wider investigation into Russian influence by Special Counsel Robert Mueller: "I've never heard from him...[and] other than initially, I've never heard back from the Senate committee because there's no reason to. They don't have any evidence that I colluded with the Russians, because I didn't."
However, Preet Bharara, the former U.S. Attorney for New York who was dismissed by Trump, told CNN over the weekend that he expected Mueller to go so far as to even question whether the president obstructed justice in trying to tamp down Russia-related inquiries.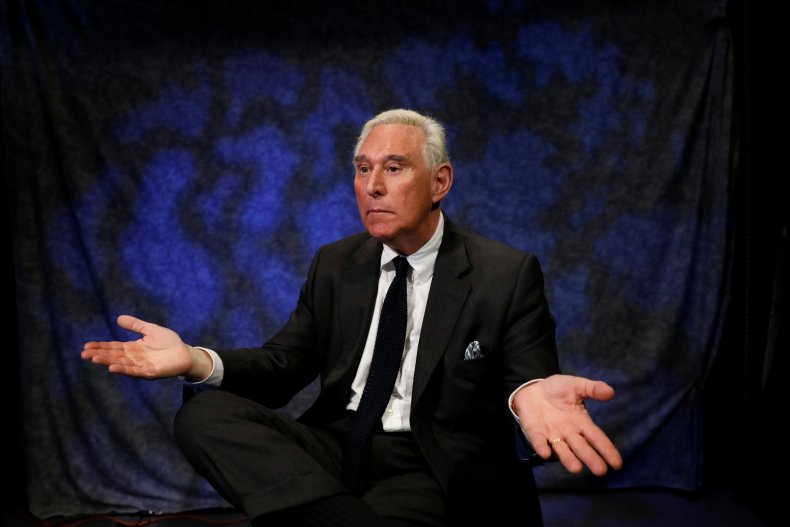 Stone singled out California Representative Adam Schiff, the ranking Democrat on House Intelligence, for a dose of his trademark scorn, dismissing him as "Schiff-Head" and saying he's never backed up his insinuations that Stone knew ahead of time that Hillary Clinton's campaign chairman, John Podesta, would have his email hacked.
A spokesperson for Schiff didn't immediately respond to a Newsweek request for comment on the remarks from Stone, who described himself pre-hearing as "upbeat, combative, tired of bullshit."
Stone is one of a number of members of Trump's inner circle, past and present, who have been pulled into various federal inquiries about possible Russian influence on the 2016 campaign for president.
Among them: Trump's son, Donald Jr., and the former chairman of the Trump presidential campaign, Paul Manafort.