Roger Stone said this weekend that he would consider running for governor in Florida against Ron DeSantis if the Republican leader refuses to conduct an audit of the state's 2020 election results.
Stone, a longtime ally and former adviser to Donald Trump, said he would mull a bid for office in Florida as a Libertarian candidate, according to a social media post shared on Twitter.
"If Florida governor Ron DeSantis does not order an audit of the 2020 election to expose the fact that there are over 1 million phantom voters on the Florida voter rolls in the Sunshine state I may be forced to seek the Libertarian party nomination for governor Florida in 2022," Stone wrote.
In a separate post, Stone reiterated the unsubstantiated claim that the 2020 election in Florida was riddled with fake voters, writing: "I heard governor Ron DeSantis say that Florida had the most honest election in our history in 2020 yet I know for certain there are 1 million phantom voters in the Florida voter rolls. These 'voters' simply do not exist."
"Ron can kiss his arrogant Yalie a** goodbye," he added.
Stone's statements come after DeSantis announced this month that Florida is not planning to conduct an audit of the 2020 presidential election results, despite growing calls from some Republicans to do so.
Though Trump won the Florida election by a wide margin, some GOP members have insisted that the results should still be reviewed amid false claims of widespread voter fraud throughout the country.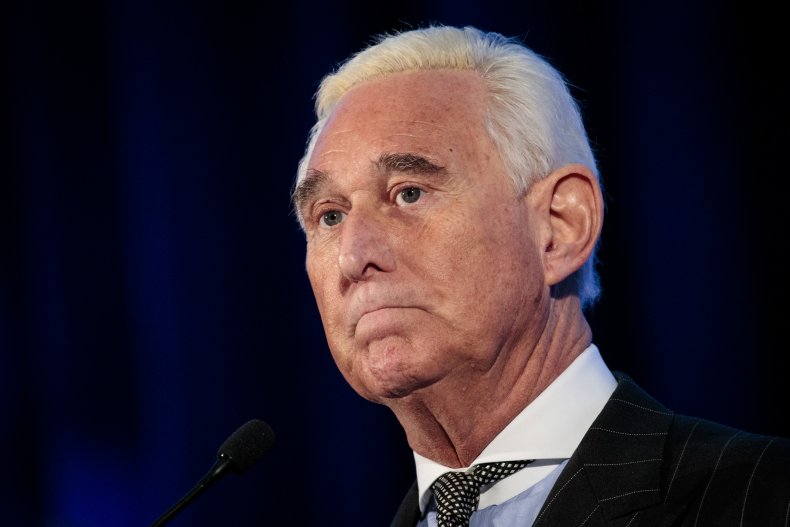 "It's not about margin of victory," Florida GOP state Rep. Anthony Sabatini, who sponsored a bill calling for the audit, said in a statement. "The fact is that people want total verification of the election results. They want an independent review of the votes."
During a press conference on October 12, DeSantis said the state is not planning to conduct an audit, noting that an automatic audit already occurred after the initial voting.
"What we do in Florida is, there's a pre- and post-election audit that happens automatically," DeSantis said, according to the South Florida Sun-Sentinel. "So, that has happened. It passed with flying colors in terms of how that's going."
The Republican governor also added that Florida moved forward to pass an elections bill to address voting security in April. That new law is currently being challenged in court over concerns that it restricts voting access among Black, Latino and disabled residents. Under the new law will be stricter voter ID requirements to vote by mail and newfound restrictions placed on the availability and use of drop boxes.
"Going forward, we did a great election package," DeSantis said this month, according to the Sun-Sentinel. "And I think some of the things that we did in there to make sure that there's a voter ID, for not only in-person, but also when you're doing absentee voting, also making sure there's no ballot harvesting — that is totally toxic and that really undermines confidence."
Florida Secretary of State Laurel Lee, a Republican appointed by DeSantis, also said this month that there was no need to do an audit in the state.
"Florida's election in 2020 was accurate, transparent, and conducted in compliance with Florida law," Lee said, according to Politico. "Florida has already conducted both pre- and post-elections audits, and we are confident in the security and integrity of our 2020 election results."
Newsweek contacted DeSantis for additional comment but did not hear back in time for publication.