Roger Stone: Saudi Arabia Should 'Pay for 9/11,' and Trump's Award 'Makes Me Want to Puke'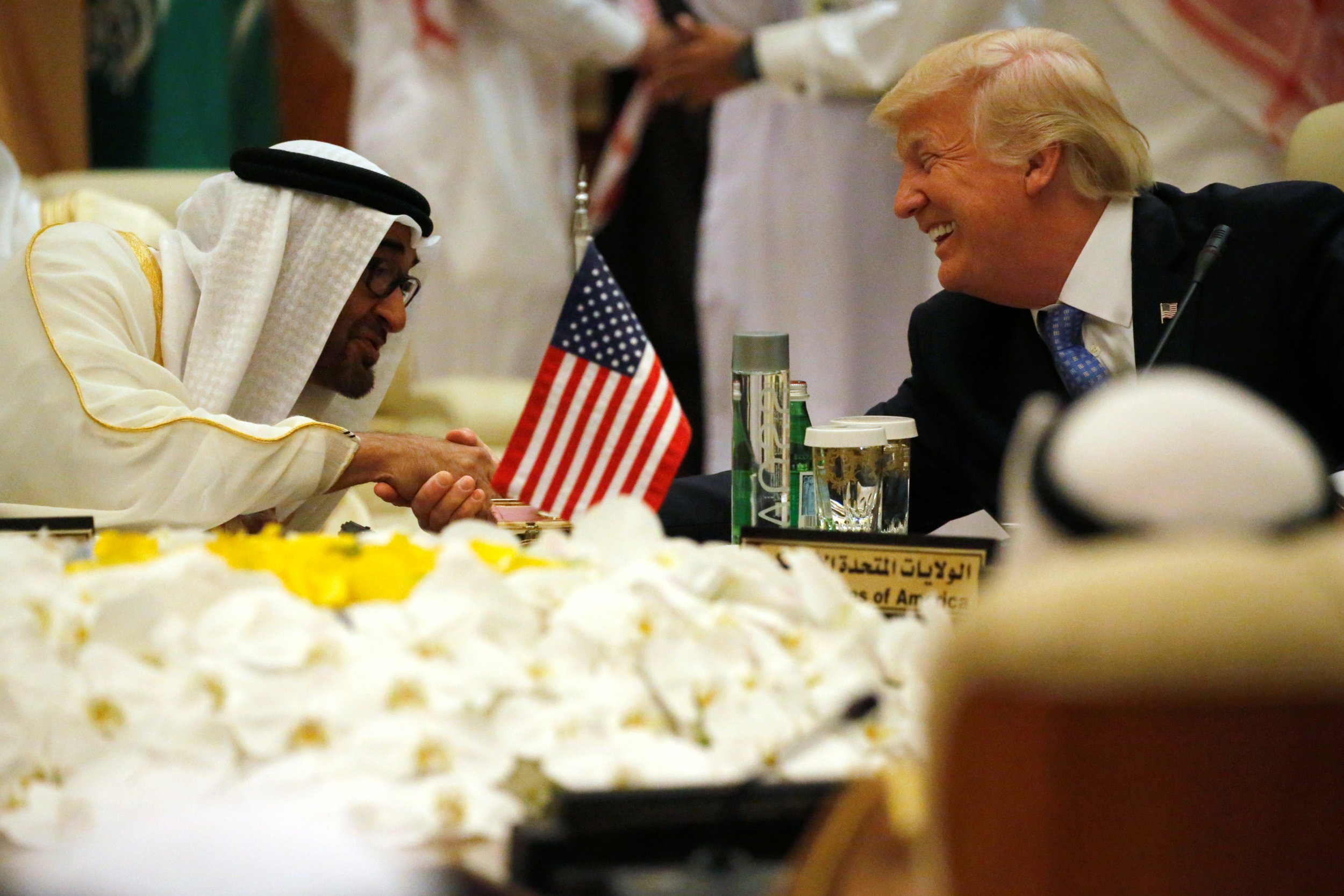 President Donald Trump's visit to Saudi Arabia has left one person deeply unimpressed—his former campaign adviser Roger Stone.
As the president spoke of a successful visit to the kingdom, describing his first day there as "tremendous," Stone took to social media to lash out at the fist stop on Trump's first foreign trip since taking office.
Related: Why Trump didn't say "radical Islamic terrorism" in Saudi speech
In a tweet on Saturday Stone said: "Instead of meeting with the Saudis ‪@realDonaldTrump should be demanding they pay for the attack on America on 9/11 which they financed."
He also shared a picture of Trump bowing his head as King Salman bin Abdulaziz awarded him the Order of Abdulaziz, writing: "Candidly this makes me want to puke ‪#JaredsIdea."
It is not clear why Stone suggested Trump's son-in-law and senior adviser Jared Kushner had anything to do with his decision to accept the Order of Aldulaziz, which was also accepted by former presidents Barack Obama and George W. Bush.
The controversial former adviser later shared a picture of Melania Trump in Saudi Arabia, writing: "Bravo ‪@FLOTUS ‪@MELANIATRUMP - no hijab or head-scarf ‪#MAGA."
Stone's comments come on the heels of the president's attempts to put some space between his longtime friend at a time when some have reported that Stone was among those people who advised Trump to fire FBI director James Comey.
Trump has denied such allegations, tweeting: "The Roger Stone report on ‪@CNN is false - Fake News. Have not spoken to Roger in a long time - had nothing to do with my decision."