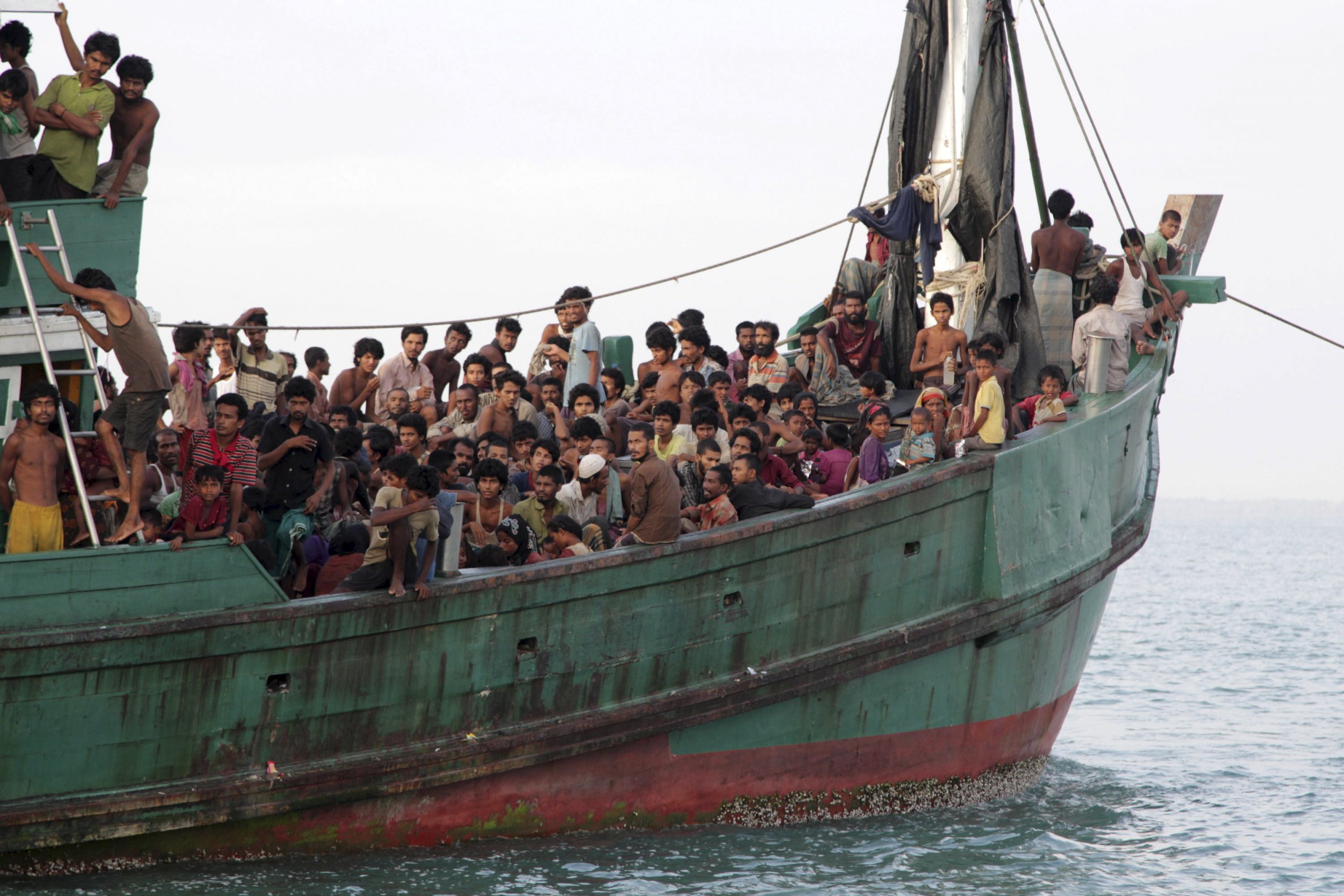 Rohingya refugees and migrants who fled Myanmar earlier this year "traded one nightmare for another," having endured brutal conditions at sea, and were tortured and killed if ransom money was not paid to their traffickers, according to a damning new report from Amnesty International.
Many men, women and children belonging to the Rohingya Muslim minority group were beaten or killed after escaping Myanmar earlier this year, where they are denied basic human rights, including the right to vote and become citizens. Amnesty interviewed more than 100 Rohingya, including children, who were among the 1,500 people aboard five boats that landed in Aceh, Indonesia, in May.
Amnesty said in the report that it considers most Rohingya outside of Myanmar refugees, "given the scale and severity of the human rights violations" in the country. Myanmar's government refers to the country's 1.3 million Rohingya as "Bengalis"—implying they are migrants from Bangladesh living in the country illegally. Rohingya have been forcibly displaced from their homes by Myanmar's military over the past several decades, sending tens of thousands to live in neighboring Bangladesh, and have been routinely attacked by Buddhist mobs, Amnesty said. A particularly severe bout of violence erupted following the alleged 2012 rape of an ethnic Burmese woman by three Muslim men and forced 125,000 Rohingya into internally displaced people camps.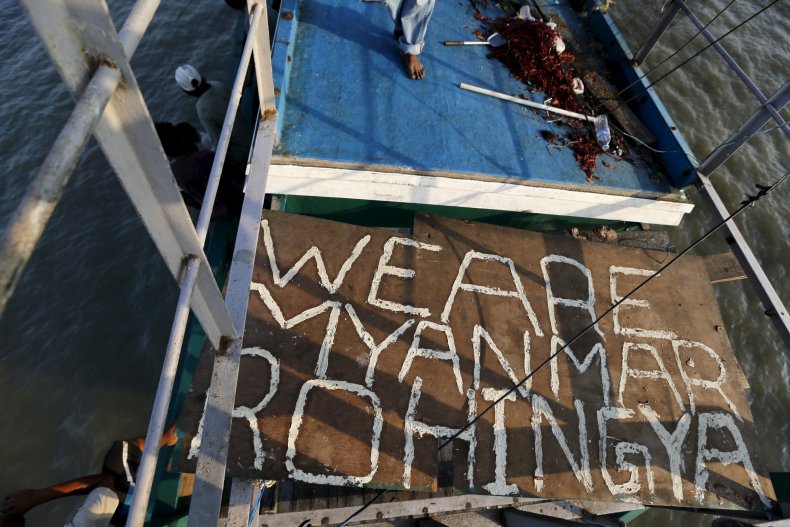 "The daily physical abuse faced by Rohingya who were trapped on boats in the Bay of Bengal and Andaman Sea is almost too horrific to put into words," Anna Shea, refugee researcher at Amnesty International, said in a statement. "They had escaped Myanmar, but had only traded one nightmare for another. Even children were not spared these abuses."
The International Organization for Migration said as many as 8,000 Rohingya were trapped at sea in May. Many were stranded for weeks or months at a time after the smugglers abandoned the boats. The U.N. says 370 people died in the Bay of Bengal and Andaman Sea between January and June, but Amnesty disputes that number, believing it to be much higher, perhaps into the thousands.
Many Rohingya, interviewed by Amnesty, said they were beaten for months on board the boats, and the abuse did not stop until their families paid ransom money, typically 7,500 Malaysian ringgit ($1,700), to their traffickers. In one case, a father was called and forced to listen to his daughter's screaming and crying on the phone as she was beaten. Being shot or thrown overboard were punishments for failing to pay ransom. Others died from disease or lack of water.
"They threw us in the sea. We had to swim for hours—if we tried to hold on to the ship, they would beat us," a Rohingya boy told Amnesty. "When we were nearly drowned, they would take us back on the ship and beat us."
Conditions on the ships were disgusting and overcrowded, with just two toilets available for 600 passengers on one vessel and no access to showers, according to witnesses. Those on board all the boats, including a pregnant woman, were given miniscule amounts of food, such as a small amount of rice and half a glass of water, which was expected to sustain them for a day.
October marks the beginning of a new post-monsoon sailing season that could see an influx of thousands taking to the seas to escape persecution, violence and poverty, as well as being trafficked for work. Amnesty is urging Southeast Asian governments, particularly Thailand, Malaysia and Indonesia, to strengthen their anti-trafficking and smuggling laws.
"There is a serious risk of another human rights crisis at sea in late 2015," Amnesty said in the report.