Chelsea FC, one of the most influential football clubs in the United Kingdom, is being sold by its owner.
Roman Abramovich, a Russian businessman and owner of the club, released a statement on Chelsea FC's official website announcing the sale and revealing that the net proceeds will go towards assisting Ukrainians affected by the ongoing Russian-Ukrainian conflict.
"I have instructed my team to set up a charitable foundation where all net proceeds from the sale will be donated," Abramovich said in his statement. "The foundation will be for the benefit of all victims of the war in Ukraine. This includes providing critical funds towards the urgent and immediate needs of victims, as well as supporting the long-term work of recovery."
Abramovich also mentioned in his statement that "in the current situation" he believes the sale "is in the best interest of the Club, the fans, the employees, as well as the Club's sponsors and partners."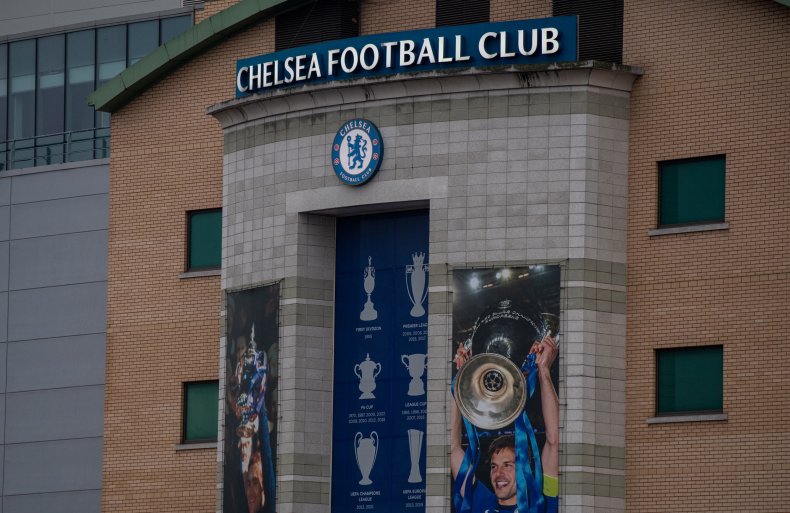 Those interested in purchasing the club must make their decision quickly, as Abramovich has established a deadline of March 4 for any and all offers. Despite the move just now becoming public, there are some people who are already interested in purchasing the club, including Swiss billionaire Hansjörg Wyss. In an interview with Swiss magazine Blick, the billionaire revealed just how frantic the sale of Chelsea actually is.
"Abramovich is trying to sell all his villas in England; he also wants to get rid of Chelsea quickly/ Abramovich is currently asking far too much," said Wyss. "You know, Chelsea [owes] him £2 billion. But Chelsea has no money. As of today, we don't know the exact selling price."
While the reasoning behind selling Chelsea is unclear, the U.K. has recently levied hefty sanctions against Russian oligarchs. So far, 100 Russian individuals and businesses will have their assets in the U.K. frozen, many of which belong to citizens worth millions or even billions of dollars, according to the BBC.
The United States is also planning to announce new sanctions against Russian oligarchs. The majority of those sanctioned by both the U.K. and the U.S. have reported ties to Russian President Vladimir Putin and Russian-owned entities.
Although Abramovich was not listed as one of those affected by the U.K. sanctions, his Russian citizenship and prominent status could result in him being targeted for future ones.
Abramovich ended his statement on a somber but proud note.
"I hope that I will be able to visit Stamford Bridge one last time to say goodbye to all of you in person," he said. "It has been a privilege of a lifetime to be part of Chelsea FC and I am proud of all our joint achievements. Chelsea Football Club and its supporters will always be in my heart."
No players affiliated with Chelsea FC have commented on the sale.
Update 03/02/22, 2:46 p.m. ET: This story has been updated to include more information about the sale and sanctions against Russian oligarchs.
Uncommon Knowledge
Newsweek is committed to challenging conventional wisdom and finding connections in the search for common ground.
Newsweek is committed to challenging conventional wisdom and finding connections in the search for common ground.