The Financial War With Russia Will be Fought in London, If at All
Russia's invasion of Ukraine may be focused on the regions of Donetsk and Luhansk, but the financial war will take place over 1,000 miles away, in London.
The British capital is the nexus of various Russian financial interests and assets, from mansions to soccer clubs, listed companies to foreign exchange and debt. The city has been dubbed "Londongrad"—a term used by many, including lawmakers in Parliament this month.
So far, the sanctions announced by the U.S. and U.K. administrations have been underwhelming, prompting criticism from across parties for not going far enough, and eliciting little response in the financial markets.
However, the potential to put the financial squeeze on Russia, and eventually President Putin, lies in London.
Property
The most glaring evidence of Russian money in London and the surrounding area is the eye-watering purchases by Russian oligarchs of huge houses.
Perhaps the most extravagant is Witanhurst Mansion, a huge residence overlooking north London's Hampstead Heath, which is reportedly owned by billionaire Andrey Guryev, the former head of PhosAgro, a company producing fertilizer and phosphates.
The house dwarfs the multi-million pound terraced houses nearby and is the second biggest private residence in London—only Buckingham Palace is larger.
Further towards the center of the city in Belgravia is Eaton Square, a hugely desirable and prestigious address. It is now home to Roman Abramovich and Oleg Deripaska, both billionaires through the privatization of Russian companies following the end of the Soviet Union.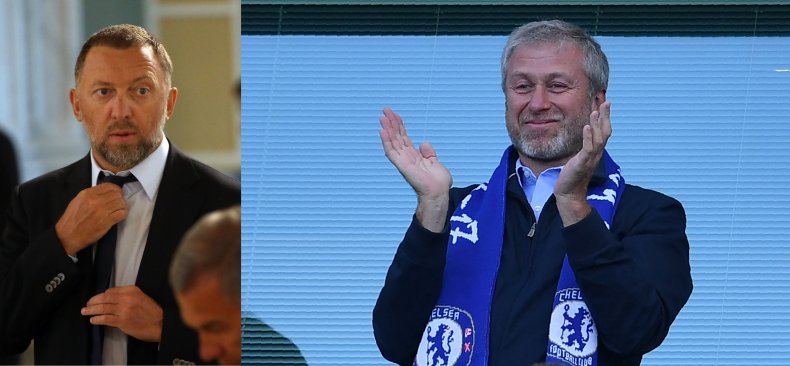 These are just the more high-profile examples. Transparency International, the campaign group, estimates that in total UK property worth £1.5 billion is owned by Russians with links to the Kremlin.
Other Trophy Assets
Abramovich is most famous for his ownership of Chelsea Football Club. Since he bought the club, it has won the Premier League five times and the UEFA Champions League twice, most recently in 2021, as well as reaching a third final.
Evgeny Lebedev is a Russian-British businessman who has developed strong ties to the British establishment (he now sits in the House of Lords, the legislative upper chamber).
His ownership of the newspaper titles the Evening Standard and The Independent have cemented his influence. He is the son of the Russian oligarch and former KGB agent Alexander Lebedev.
Once regarded by U.K. security forces as a "risk," he professes to be neutral, declaring in the Daily Mail in 2020 that "Anyone who thinks I am a Boris-crony or a Putin-stooge obviously isn't one of the 28 million online readers of The Independent in this country."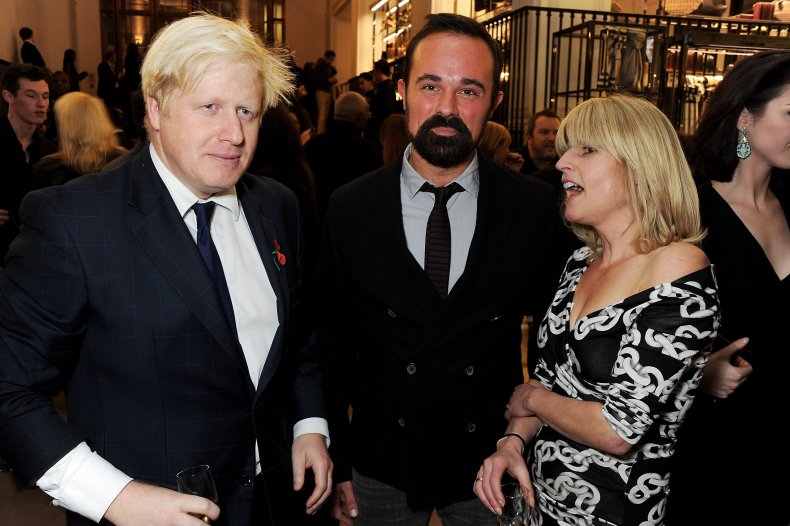 Companies
Along with property, London has become a center for Russian company IPOs (initial public offerings). There are currently 31 Russian companies listed on the London Stock Exchange, which have a combined market value of over $630 billion, according to the data company S&P Global.
Most of them are in oil, gas and mining, but also include banks VTB and Sberbank.
As well as being part of Russia's core economic activities, they also directly fund a large part of the Russian state. London-listed Russian companies paid the Kremlin over $50 billion in taxes in 2020.
Although Russian listings have become less frequent since the annexation of Crimea in 2014, London has welcomed Deripaska's En+ (an Anglo-Russian green energy and metals company) in 2017, and supermarket Fix Pricein March 2021.
Russian Debt and Foreign Exchange
The Biden Administration's sanctions have attempted to put the brakes on any Russian debt issuance. However, U.S. investors have been banned from buying Russian debt since 2019.
Russia has around $57 billion of outstanding public debt, of which $2.5 billion is due for repayment this year, according to Russia's finance ministry.
Ministry figures also show that most of Russian bonds issued in the international capital markets originate in either London or Ireland, although since 2014 none have been issued in London.
Russia issued an 15-year, €1.5 billion ($17 billion) bond in May last year. Cutting off the tap of international finance will hurt Russia, but only eventually. The country runs a trade surplus and has abundant foreign exchange reserves, and the current high oil price will bolster the economy.
London is also the biggest center for global foreign exchange, accounting for more than 43 percent of the total turnover, according to the Bank for International Settlement. That makes the city one of the critical places for any exchange of rubles to dollars.
Lack of Bite
The reticence in London and Washington to go harder on sanctions has come in for criticism. The U.K. placed three individuals and five banks under an asset and travel freeze.
U.K. politicians from all parties—including from the ruling party—questioned the light-touch. Former Conservative leader Iain Duncan Smith said in Parliament: "If we are going to hit them with sanctions, we need to hit them hard and hit them now."
Foreign Affairs committee chair Tom Tugendhat said: "The ratchet could be misinterpreted as giving a free pass at an early stage, rather than drawing a clear line that needs not to be crossed."
As well as critics from his own side, opposition parties also urged Conservative leader Boris Johnson to go further. Labour party leader Sir Keir Starmer said: "Russia should be excluded from financial mechanisms, and we should ban trading in Russian sovereign debt. Putin's campaign of misinformation should be tackled."
The U.S. and U.K. may be holding back sanctions as a potential response to more extreme Russian military action. Or, there may be a worry about who is targeted. Some U.K.-based Russians are pro-Putin, while others are critics of the regime. Not all cases are clearly defined.
Finally, there is also concern over the influence of Russian money in the U.K.'s ruling Conservative party.
According to OpenDemocracy, the Conservative party has received more than $4.5 million from Russian funders since 2010, with Lubov Chernukhin, the wife of a former Russian deputy finance minister, donating more than $600,000 to the Conservatives in 2019.
James Cleverly, Foreign Office Minister for Europe and North America, told radio station LBC on Sunday that all donations to the Conservatives are "registered and legitimate" and in no way influence government policy.