Why 'Londongrad'—Putin Allies' Safe Haven—Is Key to Averting Russia-Ukraine War
Hitting the London pockets of Russian President Vladimir Putin's inner circle could stave off war in Ukraine, experts have told Newsweek; though it risks unknown consequences.
Russian wealth has flowed into Britain in recent decades, helping safeguard kleptocrat's wealth from international sanctions, and easing pressure on Putin's foreign policy.
Any Moscow-led incursion would trigger sanctions on British-based assets of Russia's elite, the U.K. government warned earlier this week.
But while Britain has been "talking a very tough game on Russia" over Ukraine, London runs policy in finance "where anything goes," one expert said.
Journalist and author Oliver Bullough, whose book Moneyland examines kleptocrats and money laundering, said: "The two run counter to one another. On the one hand you are enabling the Kremlin and on the other hand, you are supposedly standing up to them."
A report last month by Centre for American Progress, a think tank close to the Biden administration, used the moniker "Londongrad"—a byword for the amount of Russian wealth in the British capital.
Among a suite of recommendations, it called for the establishment of U.S.-U.K. joint counter-kleptocracy working group "to prod stronger action from the U.K. government."
However, it warned that "uprooting Kremlin-linked oligarchs will be a challenge given the close ties between Russian money and the United Kingdom's ruling Conservative party, the press, and its real estate and financial industry."
It also said that British authorities should "aggressively target high-profile oligarchs" for measures such as asset seizures, legal investigations and prosecutions.
Concerns have been raised in the U.S. about Britain's failure to curb the flow of oligarchs' cash.
Putin's Elites Keep Money Outside Russia
British Foreign Secretary Liz Truss announced on Monday new legislation would allow the U.K. government to target more people and businesses with links to the Kremlin.
London has promised clampdowns before.
Britain sanctioned about 180 people and 48 entities after Russia's 2014 seizure of Crimea.
But the U.K. is considered to have gone softer on Russia's elite than the U.S. After the annexation, the U.S. sanctioned Igor Sechin, CEO of oil producer Rosneft, but the U.K. did not.
"The U.K. would have very significant influence if it decided to be as serious as the U.S has been, or wanted it to be, in terms of cutting Kremlin-connected money out of its financial system," said Bullough.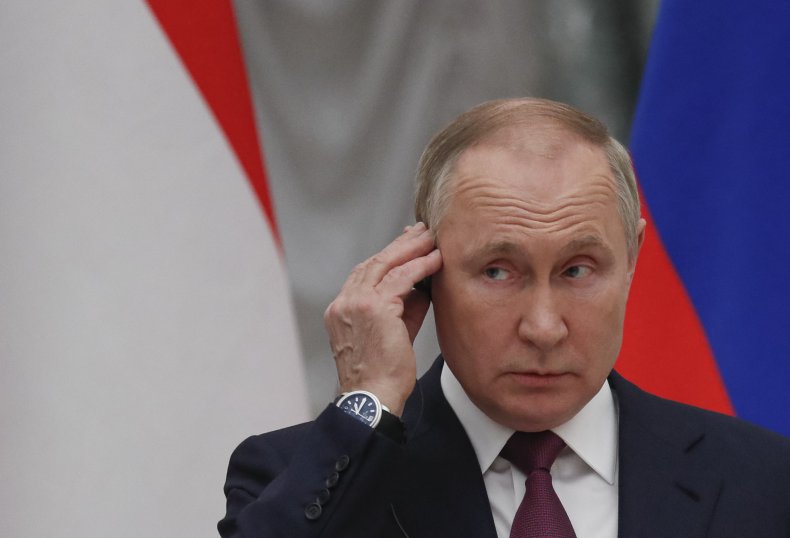 "It wouldn't cripple Russia but it would severely inconvenience the tight elite around Putin who dominate Russia who keep the majority of their money outside Russia."
"Some form of U.S-UK coordinated action is important," said Bullough, whose new book Butler to the World: How Britain Became The Servant of Tycoons, Tax Dodgers, Kleptocrats and Criminals, is released in March.
He said that there is so much wealth in the U.K held anonymously "that the government doesn't know who owns it—you can't just flick a switch and sanction that stuff,
"Pressure from the U.S. is probably needed for that to happen."
Along with his warnings that an invasion of Ukraine is imminent, U.S. President Joe Biden's threats of sanctions against Russia have focused minds on the broader macroeconomic consequences of cutting it from much of the global financial system.
But Russia has the luxury of being insulated by more than $630 billion in foreign currency reserves, equivalent to a third of Russia's entire economy and the fourth-largest such reserve in the world.
This buffer can prop up its currency, the ruble, if sanctions were to bite and would allow the government to meet its costs. "This is what gives Putin his freedom of strategic maneuver," Adam Tooze, a Columbia University economic historian, wrote in a blog post last month.
Kicking Russia out of the SWIFT banking system would also have a knock on effect internationally, given Russia's exports of oil, gas and raw materials.
In 2020, allies of jailed opposition politician Alexei Navalny provided U.S. lawmakers with a list of three dozen prominent Russians who they said should be targeted for sanctions.
Unknown Consequences
"People have thought that trying to target the assets possibly closely related to Putin is a good idea. It is actually more difficult to do than people realize and we don't exactly know what the consequences will be," said Sarah Mendelson, who served in the Obama administration as U.S. Ambassador to the United Nations Economic and Social Council.
"The tool that is really specifically targeted sanctions is a good one but it is difficult to follow the money. There is a lot of opacity over who owns what," she told Newsweek.
"For the sanctions to be the most robust that they can possibly be, there needs to be no daylight between the U.S. and Europe."
A film by Navalny allies about a palace allegedly belonging to Putin was seen by tens of millions of Russians last year.
Mendelson, head of Carnegie Mellon University Heinz College, said effective sanctions would highlight the graft of Russia's elite and "this is where they are very brittle."
"Corruption gets people out onto the street like almost nothing else."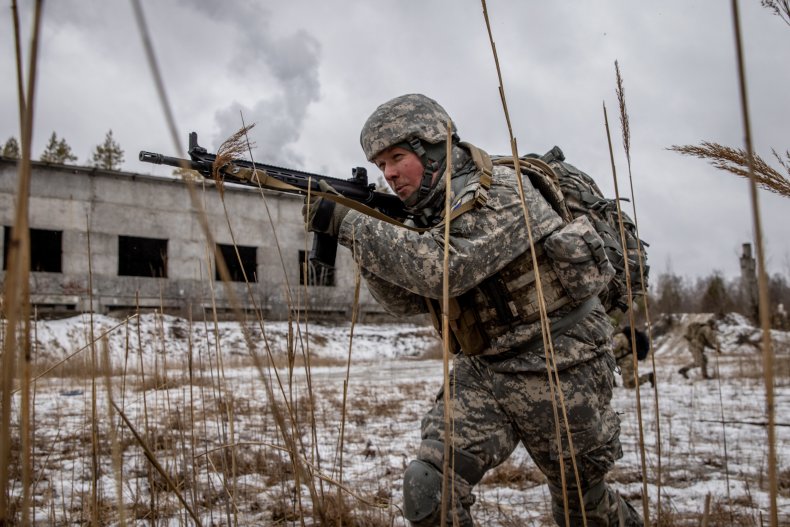 Update 02/04/22, 9:23 a.m. ET: The headline on this article was changed.