Russia Says U.S. Lawmakers 'Fiercely Do Not Like Our Country' As Sanctions Proposed
A U.S. proposal to sanction almost three dozen prominent Russians over alleged human rights violations has been dismissed by Kremlin spokesman Dmitry Peskov—who is himself named on the blacklist.
Russian media outlets reported how an amendment by Rep. Tom Malinowski (D-NJ) to a defense budget bill would seek to punish 35 Russian officials, businessmen and journalists.
The names on the list were given to the U.S. and the European Union in February by the Anti-Corruption Foundation, or FBK, a group linked to jailed opposition politician Alexei Navalny that has since been declared an extremist organisation by a Russian court.
The FBK had accused the 35 people of corruption and human rights violations, independent news outlet Meduza reported.
Malinowski's amendment to the House Committee on Rules bill, titled "Review of sanctions with respect to Russian kleptocrats and human rights abusers," calls for a report within six months into whether those named should be sanctioned under the Global Magnitsky Act.
The act, passed by Congress in 2012, is named after Russian anti-corruption lawyer Sergei Magnitsky, who died in custody. It punishes Russian officials for human rights abuses. Similar legislation has been passed in other countries.
After international criticism of Russia's parliamentary election and the treatment of Navalny, Malinowski's proposal aims to put pressure on figures close to President Vladimir Putin.
These include the prime minister Mikhail Mishustin and the billionaire owner of Chelsea football club Roman Abramovich—as well as Peskov himself, who dismissed the amendment as part of "internal parliamentary exercises" that "still have to go a very long way" before becoming law.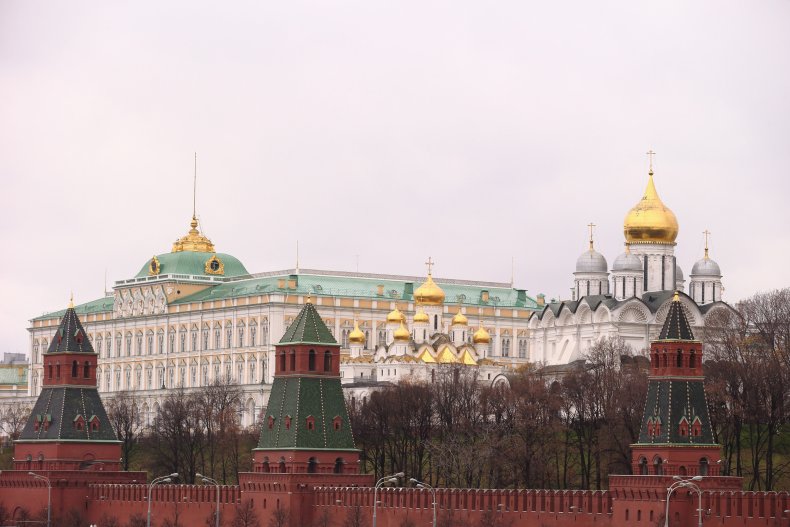 "The fact that in Congress, in various commissions, there are a huge number of people who are poorly versed in Russian reality and at the same time fiercely do not like our country is not a secret to anyone," he said on Thursday, according to state-run news agency RIA.
Others on the list include businessmen Alisher Usmanov and Oleg Deripaska, Rosneft chairman Igor Sechin, RT editor-in-chief Margarita Simonyan and FSB director Alexander Bortnikov.
The head of the Global Magnitsky Justice Campaign, Bill Browder, tweeted on Wednesday: "Magnitsky sanctions on the 35 Putin cronies that Alexei Navalny named has now moved an important step forward in Congress."
Russian media outlets reporting the story emphasized that even if a sanctions list was passed by Congress, it would still need to be evaluated by the administration of President Joe Biden.
In March, the poisoning of Navalny and his subsequent imprisonment spurred the U.S. to impose sanctions against the head of the Federal Penitentiary Service, Alexander Kalashnikov, and other officials.
However, Navalny's group has questioned the effectiveness of western sanctions on lower-level officials and has called for measures to be taken against those in Putin's inner circle.
Newsweek has contacted the office of Rep. Malinowski for comment.