Vladimir Putin's Opponents Are Bowed but Not Broken as Russia Votes
Opposition contenders in Russia taking on President Vladimir Putin in this weekend's parliamentary elections hope that despite enduring an extended crackdown, they can still dent the dominance of United Russia.
The vast majority the party has in the 450-seat Duma will continue whatever happens over the weekend, but the most high-profile opposition group, the movement of Kremlin critic Alexei Navalny, insists gains can be made.
"We don't have a crystal ball," Navalny's key ally, Vladimir Ashurkov told Newsweek, "but whether we can get 50 independent deputies to the parliament, we will see. That would be a formidable achievement."
Despite being jailed in February for violating parole over a 2014 conviction he says was politically motivated, Navalny's influence has reached beyond the bars he is held behind.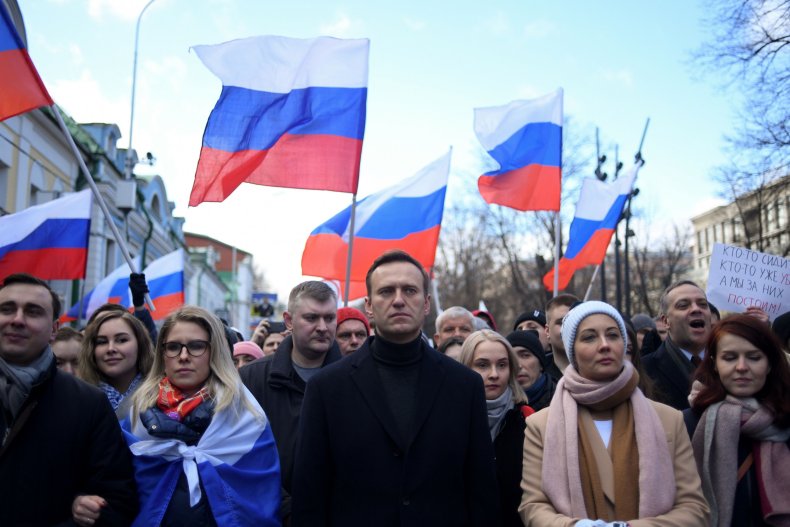 However, the plans kicked off by his now-dissolved Anti-Corruption Foundation (FBK) to encourage voters to coalesce around those opposing United Russia, hit a considerable snag on Friday when Apple and Google removed the Navalny app promoting so-called "smart voting."
The app informed people in the country's 225 districts which opposition candidate would be most likely to beat a United Russia contender, whatever the party.
The app's deletion is the latest chapter in a clampdown by the authorities and followed pressure exerted on the tech giants by communications watchdog Roskomnadzor, which has already blocked 49 websites linked to Navalny.
On Saturday, Navalny allies said Google had removed two Google Docs documents containing lists of anti-Kremlin candidates at the behest of the watchdog.
"I think this crackdown is a signal that the authorities are more afraid than before," Ashurkov told Newsweek. "People are more discontent, the standards of living have been deteriorating over the last decade, and the ratings of Putin and United Russia are at historical lows."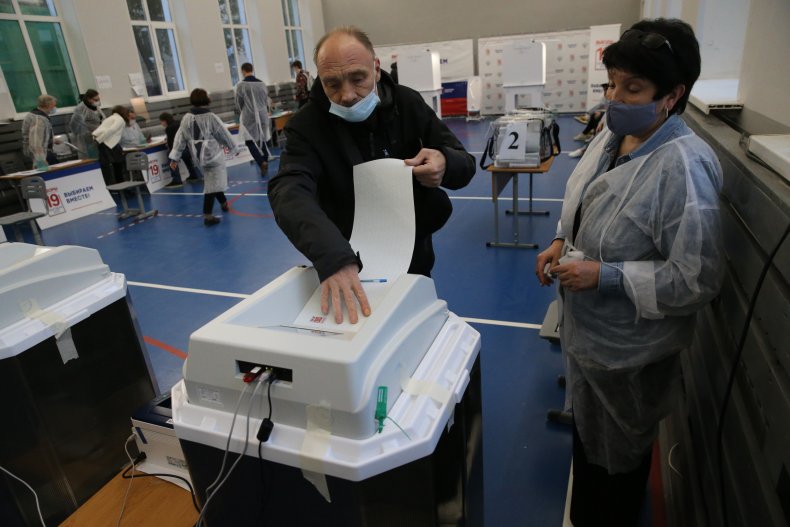 In June, FBK was deemed an "extremist" organization lumping the most prominent scourge in the Kremlin's side with the likes of Al Qaeda and the Taliban, and opening up its members to the prospect of prosecution.
This precipitated the exit of many key Navalny lieutenants from Russia, such as his chief of staff, Leonid Volkov, now trying to effect change in exile.
The original network of branches was also disbanded and Navalny allies had to adapt and take a decentralized approach in which its entities across the country's 11 time zones draw upon a database of supporters and electronic equipment.
"We still do what is possible," Ashurkov said, "and of course, we will try to think of a new trick that we can do under the current circumstances."
Navalny's approval rating has waned, going down in June to 14 percent from the 19 percent he enjoyed in January amid the fanfare of his return to Russia after his treatment in Germany for Novichok poisoning blamed on the Kremlin.
"It is not exactly clear what explains this fall," said Ben Noble, co-author of the just-released book, Navalny, Putin's Nemesis, Russia's Future?
"One possibility is that people have lost hope in Navalny and his vision for the future now that he is behind bars," he told Newsweek, "or maybe people are more afraid to voice their support, given the legal sanctions for being associated with an 'extremist' organization."
"Some opposition parties and figures have tried to protect themselves by attacking Navalny publicly and forcefully, hoping thereby to curry favor with the Kremlin," said Noble, a lecturer in Russian politics at University College London (UCL).
"Some of his supporters have moved their activities over to the Communist Party," part of the approved opposition which, "has seen a surge in support in the run-up to elections—something that is deeply worrying for the Kremlin."
It is a mark of the state of Russian politics that the most prominent agitators against the status quo may encourage voters looking to the future to back parties from the past.
Smart voting may be able to exploit a weakness in the power vertical but with its goal of splitting the vote, this approach favors results over principles.
These are the misgivings of Yabloko, the social-liberal party named after the Russian word for apple, which is fighting to reach the five percent threshold of votes to get into the Duma.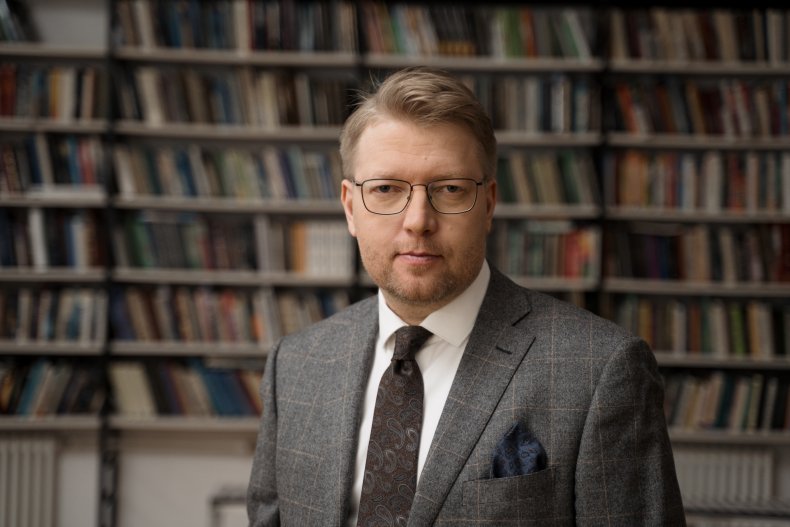 "There is a false understanding among western politicians who think that Alexei Navalny is a liberal politician, but this is not real and if you take a look at a list of people he supported at this election, you can see they are not liberals or democrats," Yabloko chairman Nikolay Ryabkov told Newsweek.
In his view, the problem with smart voting is that it is not oriented towards voters making a choice based on a party's policies, which could have calamitous consequences.
"If many people vote for the Communists, it will be a huge signal for the authorities to implement more aggressive policies towards local populations and foreign countries."
"Being a democratic politician, I can't imagine how it is possible for those people to vote to bring back Stalinism, the Gulag and repressions," he said, "you can't build freedom in Russia if you are voting against freedom."
Ryabkov does not consider United Russia, with its 334 seats out of 450, as dominating the State Duma. Rather he views the parliament as being dominated by parties that might discuss domestic policy issues, such as taxation and spending, but in fact, support Putin's policies.
"It is a professional union of officials and people who want to work for the benefit of the authorities, they do not have any ideology," he said. This is why, of the 14 parties competing this weekend, "13 of them support the policies of Putin and only one party, which is Yabloko, does not."
The narrative that Navalny provides, that of a politician facing persecution, is a comprehensible one for the media and politicians in the West who in Ryabkov's view "do not really understand what is happening in Russian politics."
Yabloko had problems registering candidates and some of those who were registered were removed from the list by the authorities.
In the last month, Ryabkov covered over 60,000 kilometers on the campaign trail, visiting 25 regions, over 120 cities and towns and addressing thousands of people where he saw "a huge demand for change."
Voting started on Friday in a three-day process prolonged on the pretext of mitigating against COVID which has hit Russia hard because it would lessen the lines at the ballot box.
Critics have suggested it would make it easier to rig the ballot which takes place for the first time since 1993, without observers from the Organization for Security and Cooperation in Europe (OSCE).
On Saturday, the independent election monitoring NGO Golos recorded 2,130 possible voting infringements at polling stations in Moscow and St Petersburg, Novaya Gazeta reported.
Things may get even tougher for the opposition if as expected Putin and United Russia will claim they have a mandate when the ballot boxes close on Sunday, but Ashurkov still has a message of hope for those voting for a different future.
"The only constant throughout history is that change is inevitable and it will occur in Russia," he told Newsweek.
"We as a group that has emerged as the leading opposition force will continue to organize resistance to this authoritarian regime."
The graphic below provided by Statista shows the length of time President Vladimir Putin has been in power in Russia.