Alexei Navalny Ally Says U.S. Sanctions on Russia a 'Good Start'
The sanctions the U.S. has imposed on Russia for the poisoning of Alexei Navalny have been welcomed by the opposition leader's Anti Corruption Foundation (FBK) as good first steps in punishing the regime of President Vladimir Putin.
The Biden administration sanctioned seven senior Russian officials and 14 entities associated with Russia's biological and chemical agent production, after U.S. intelligence concluded Russia's Federal Security Service (FSB) was behind Navalny's poisoning by the Novichok nerve agent in August 2020.
This was in violation of the Chemical Weapons Convention, although the Kremlin denies responsibility.
Among those blacklisted are FSB director Alexander Bortnikov, director of the Russian Federal Penitentiary Service, Alexander Kalashnikov, and Putin's first deputy chief of staff Sergei Kiriyenko. Their U.S. assets will be frozen, and U.S. transactions with them will be subject to prosecution.
The trio were on a list of 35 members of Russia's elite that the FBK had urged Congress to target. The U.S. measures announced on Tuesday coincided with the EU confirming sanctions on four Russian officials, three of which were also on FBK's list.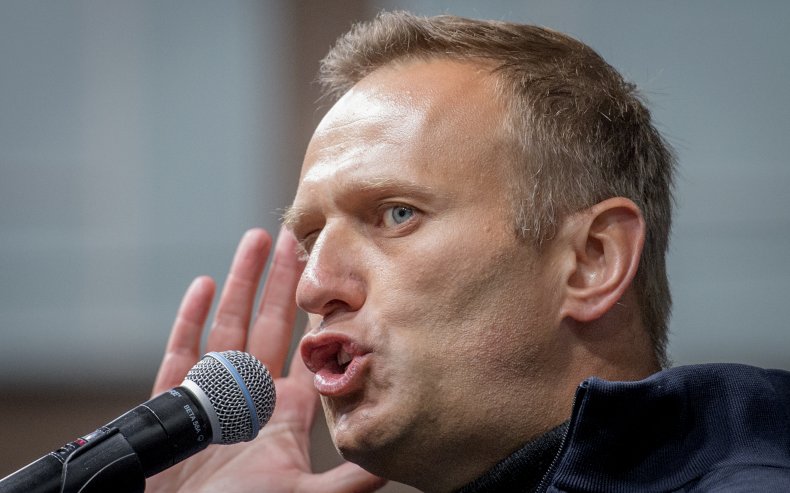 "It's a good start," FBK's executive director Vladimir Ashurkov told Newsweek. "We would like to have seen more people for whom sanctions will be really impactful—business people with assets in the west and ties in the west who like to spend time on yachts in the Mediterranean.
"It hasn't happened so far," he said, noting that those targeted so far are predominantly from Russia's security apparatus, law and enforcement administration and government officials who do not often visit western countries.
"So the individual sanctions list was rather symbolic, which means that our work is not done," Ashurkov said.
"Adopting sanctions is inherently a political process and it would be naive for me as a political activist from Russia to expect that the EU and the U.S. governments would take our recommendations and implement them verbatim.
"Out of about 30 people, three in our list were included in the U.S. list and three people in the EU list—that's 10 percent. That's not so bad. If each of my letters to western governments received 10 percent success, I think I would be a happy camper," he added.
Navalny has been jailed for over two and a half years after his suspended sentence was converted into a real term due to parole violations on a 2014 embezzlement charge he has dismissed as politically motivated.
His arrest in Moscow in January upon arrival from Berlin, where he had been recovering from the poisoning attack, provoked domestic and international outrage. Protests across the country led to 11,000 arrests and condemnation of the Russian authorities over the brutality of the crackdown.
While there was concern at Navalny's whereabouts, the organization he heads was happy to hear his first message from custody on Wednesday.
In an Instagram post, Navalny said he had been transferred to Detention Center Number three, in the town of Kolchugino, in the Vladimir region north of the Russian capital.
"Everything is fine with me, there's even a chin-up bar in the exercise yard here," he wrote in the post, in which he referred to his two cellmates called Sergei and Dmitry. As he does not have access to the library yet, he was passing the time drying bread to make croutons.
Ashurkov told Newsweek: "I am happy that he writes with his usual sense of humor and irony."
The graphic below provided by Statista shows Russian President Vladimir Putin's time in power