In escalating tensions with Ukraine, Russian President Vladimir Putin has demonstrated that the West's primary deterrence tactic – the threat of severe economic sanctions – may not be enough to prevent the largest war in Europe in decades.
With 190,000 Russian troops now reportedly amassed near the Ukrainian border, Putin has signaled a willingness to absorb a crippling blow to Russia's economy in order to advance his security interests in Eastern Europe.
Putin is gambling that the Russian state and financial system, which were hit with sanctions in 2014 after Russia annexed Ukraine's Crimean Peninsula, have made the necessary adjustments to withstand further isolation.
Since then, the country has reduced its foreign debt and increased its foreign currency reserve, which stood at $631 billion at the end of January. Russia also boosted its domestic agricultural output and production in other sectors to diminish its reliance on imported goods.
"Russia has adapted," said Anna Mikulska, an energy fellow at Rice University's Baker Institute. In response to the sanctions imposed after the annexation of Crimea, many of which remain in effect, "we haven't seen Putin say, 'Oh, I'm so sorry. I'll pull back,'" Mikulska said.
To the contrary, the current standoff with the West suggests the Russian leader may feel more emboldened even in the face of harsher sanctions. Putin has long said that Ukraine — which has been at the heart of the debate about post-Cold War security in Europe — belongs in Russia's sphere of influence.
"Russia has been hardening its economy for a long time" to create space to pursue its foreign policy goals, said Andrew Weiss of the Carnegie Endowment, who served as a senior Russia advisor on former President Bill Clinton's National Security Council. Putin has "showed he's prepared to go to war in Ukraine. I think we have to take him at his word."
President Joe Biden said Friday that he had reason to believe Putin had made a decision to invade Ukraine. "If Russia pursues this plan, it will be responsible for a catastrophic and needless war of choice," Biden said, adding that the U.S. and its allies were ready to impose "severe sanctions."
If Russia does attack, the operation would still carry significant risks for Putin.
U.S. and European officials have not laid out the details of the sanctions they would impose on Russia. They have said the sanctions would be much broader than the ones put in place in 2014, and expanded later under President Donald Trump. Those targeted wealthy individuals close to Putin, and specific sectors of the Russian economy, such as finance, defense and oil technology.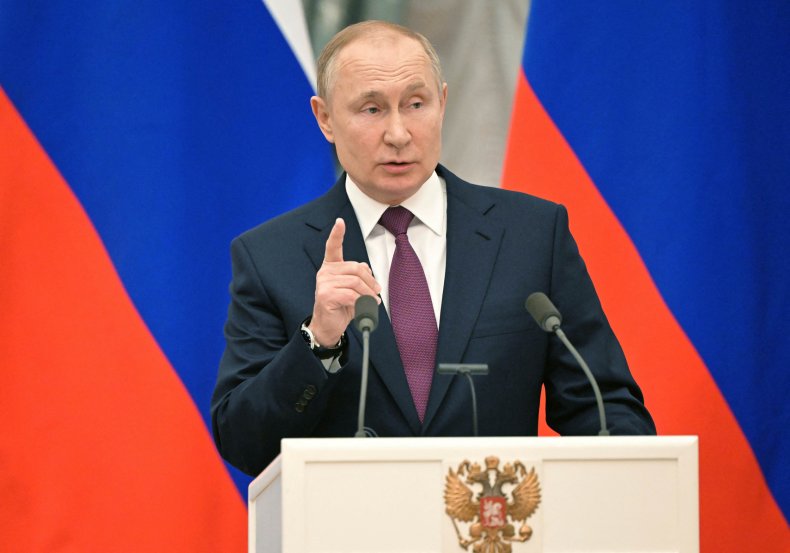 This time, new sanctions would target financial institutions, block foreign capital from flowing to Russia, and set export controls that would deny Russia access to critical technology, Deputy National Security Adviser Daleep Singh told reporters Friday. Singh said the sanctions, which are being finalized, would not initially include cutting Russia off from the SWIFT international banking system.
Combined, the measures would "undercut Putin's aspirations to project power and exert influence on the world stage," Singh said. He also dismissed the notion that Russia had taken adequate steps to protect itself. "There really is no such thing as a sanctions-proof economy," he said.
Sanctions that target large Russian banks and other financial institutions would exact real pain on the Russian economy and financial system, said Jahangir Aziz, the chief emerging markets economist at J.P. Morgan.
"The sanctions against Russia in the past have been very specific, on specific individuals" or sectors of the economy, Aziz said. "This is very different. The nature of the sanctions that are being discussed would have a much bigger, wider, immediate impact."
The rest of the world wouldn't be spared. Russia is a major exporter of oil and natural gas, as well as metals such as aluminum and nickel and agricultural products like wheat and corn. A war and sanctions that hurt the Russian economy would drive up the price of cars and other consumer goods and gas at the pump in the U.S. and elsewhere, said Natasha Kaneva, J.P. Morgan's head of global oil and commodities research.
"The impact on commodity markets would be immense" if sanctions cripple Russia's economy, Kaneva said. "Any disruption [could cause] massive spikes in prices across the board."
But the greatest impacts would be felt in Russia. The post-Crimea sanctions cost the country $479 billion in foreign loans as well as $169 billion in foreign direct investment between 2014 and 2020, according to a report published by the Atlantic Council last year. Overall, Russia's GDP decreased by 35 percent from $2.3 trillion in 2013 to $1.5 trillion in 2020, the study found.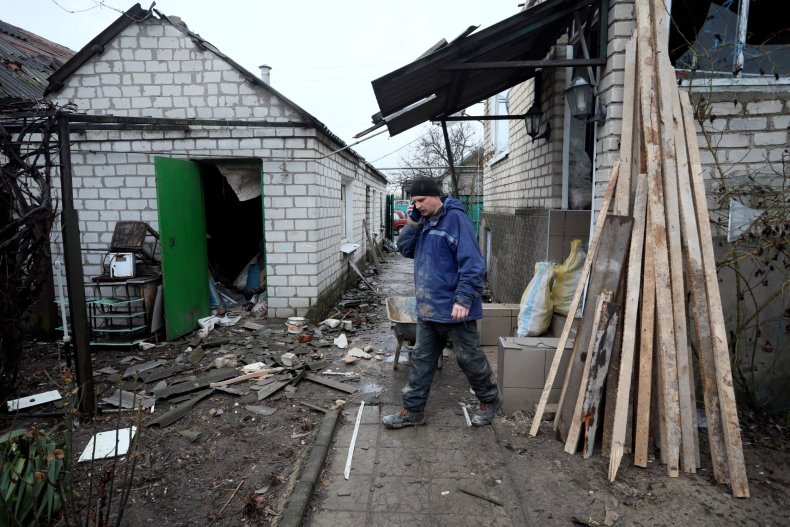 Putin may have calculated that even if the country's economy continues to decline it won't impact his decades-long hold on power, several analysts and Russian experts said. "As the de facto ruler of Russia, Putin doesn't have to be afraid of voters when they experience subpar economic conditions," Mikulska said.
Similarly, Putin is likely unworried about losing support from Russian oligarchs who have tied themselves to his regime, said Thomas Graham, who served as the senior director for Russia on the National Security Council staff in President George W. Bush's administration.
"The Russian oligarchs are in a situation where they're going to grin and bear it. Breaking with Putin comes with tremendous risks," Graham said.
With his grasp on power secure, the threat of sanctions may not be enough to stop Putin from attempting to regain some of the stature Russia lost after the collapse of the Soviet Union, said Michael David-Fox, director of Georgetown University's Center for Eurasian, Russian, and Eastern European Studies.
"In the long run much of what he has done, it doesn't seem to be that productive, if you're looking at economic prosperity as the goal," David-Fox said. But Putin "thinks in terms of spheres of influence." He added, "Russia is willing to pay a much higher cost for its stake in Ukraine and the security order."
Now it remains to be seen how steep a price Putin will pay.
Even if he doesn't invade, the Ukraine crisis has already sent a message to the West that Putin isn't afraid to shake European stability.
"Putin has reopened the battles of the 1990s over the post-Cold War structure of European security," said Mary Sarotte, a historian at Johns Hopkins University and member of the Council on Foreign Relations. The crisis "has reminded the world of the fact that Russia is too powerful to ignore."