Ron DeSantis Alleges Critical Race Theory, Equity Training are 'Cottage Industries'
Florida Governor Ron DeSantis alleged that critical race theory (CRT) and equity training have become cottage industries, suggesting that experts who provide professional guidance to schools and businesses on racial inequities are making a lucrative living off of their work.
"This has become a cottage industry—the CRT. There's people making huge amounts of money," DeSantis said at a Wednesday press conference. "They basically will get tens of thousands of dollars to go in and do a training, sometimes in schools, sometimes in business, basically saying 'Okay, pay me $50,000 so I can teach your employees how racist capitalism is.'"
"This issue is that you have these whole cottage industries of these consultants that will come and they'll go into a school district or they'll go to a business or they'll go to colleges and universities and they bring a lot of this into those institutions and they call it 'equity,'" he added. "Just understand when you hear 'equity' used that it's just an ability for people to smuggle in their ideology."
This week, the governor introduced his new Stop W.O.K.E. (Wrongs Against Our Kids and Employees) Act, which seeks to defund schools in Florida that hire and utilize CRT consultants.
It would also give parents "private right of action" to file a lawsuit if they believe their kids are being taught CRT curriculum.
Earlier this year, the state Board of Education, under DeSantis, banned CRT from being taught in K-12 public classrooms.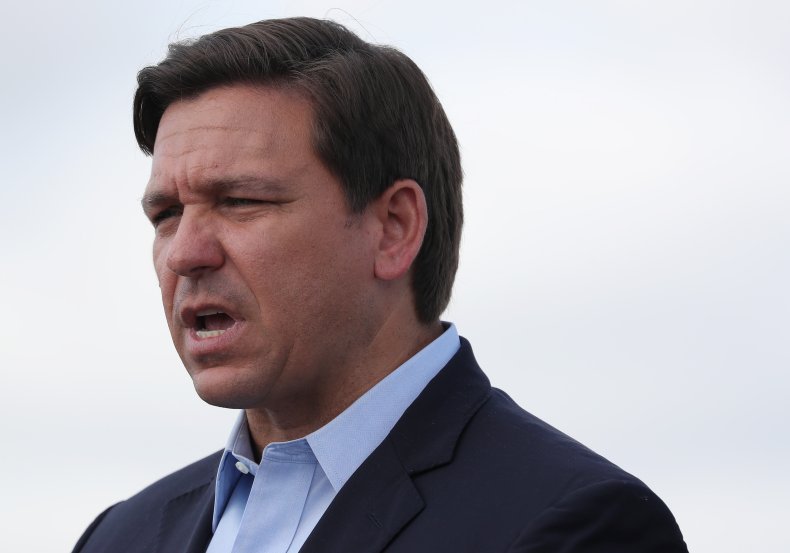 On Wednesday, the governor said his administration would continue in that direction and prohibit schools from requiring "the staff or employees or teachers in our education system to be subjected to some of that type of [racial] training."
"This is wrong when it's done to our kids, but it's also wrong to force employees to have to go through that," DeSantis said.
The governor not only called out schools but took aim at corporate America, naming giants like Bank of America, Verizon and Google, for implementing company-wide training targeting racial equity in the wake of the George Floyd killing and subsequent racial justice protests in 2020.
"How is it not a hostile work environment to be attacking people based on their race or telling them that they're privileged or that they're part of oppressive systems when all they're doing is showing up to work and trying to earn a living?" DeSantis asked.
"We believe that this corporate CRT is basically corporate sanctioned racism and they're trying to shove it down these employees' throats," he continued. "We believe that that violates the Florida civil rights laws, but if to the extent it doesn't, we're going to make sure that the law does include this."