Ron DeSantis Poses 'Danger to Democracy,' Kirschner Warns
Political and legal analyst Glenn Kirschner on Saturday dubbed Florida Governor Ron DeSantis a "danger to democracy" as he is assessed as a potential 2024 alternative to Donald Trump.
DeSantis has been a rising GOP name on the national stage since becoming the governor of Florida in 2019. His various legislative successes in the state, especially his landslide reelection in 2022, have led many commentators to proclaim him a leading contender for the GOP presidential nomination in 2024. While he has yet to officially enter the race, DeSantis is expected to declare his candidacy in the spring.
DeSantis's policies, including his stances on LGBTQ rights and his implementation of a task force dedicated to pursuing alleged cases of voter fraud, have led pundits on both sides of the aisle to label him a Trumpist candidate without actually being Trump. This view has made him an enticing prospect for conservatives looking to move past the former president, and a target for liberals who view him as a similar existential threat to democracy.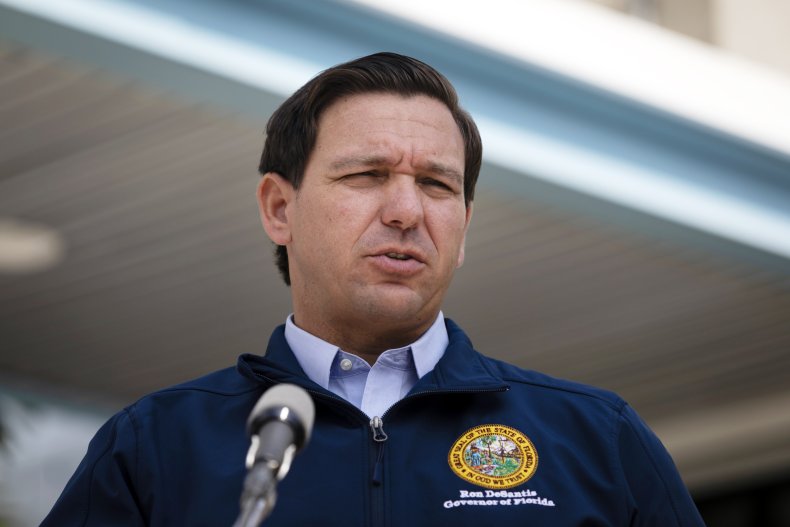 On Saturday, while sharing a thread laying out arguments against DeSantis, Kirschner, a veteran prosecutor noted for his analysis of Trump's various legal woes, echoed such views, calling him a "heartless aspiring autocrat" and specifically condemning the governor's busing of migrants to Martha's Vineyard last year.
"Great thread here about the danger to democracy posed by DeSantis," Kirschner wrote on Twitter. "Plus, when I saw him say, with a stupid smirk on his face, that, just for fun he, 'sent 50 illegals to Martha's Vineyard,' it reinforced that he's an inhumane man. Let's defeat this heartless aspiring autocrat."
The thread Kirschner shared was posted by author Brynn Tannehill, who was responding to a tweet from author and researcher Shadi Hamid, who said that it was absurd to argue that DeSantis would be as bad or worse as a president than Trump, and stated that anyone who dubbed him "fascist" ought "to be run out of the room."
Throughout the extensive thread, Tannehill made the common argument against DeSantis that he is a more competent politician than Trump who could more effectively implement undemocratic policies. She dismissed Trump as "an authoritarian figure who limits the amount of destruction he can cause via his own incompetence," and said that DeSantis "understands how the levers of power work, and he knows how to put the right people in the right places to get exactly the results he wants."
Despite enthusiasm from some Republicans about DeSantis, polls have not consistently shown support for him outshining Trump among the party's base of voters. The former president also defeated DeSantis by a wide margin in the 2023 CPAC straw poll, though this metric has been dismissed as less thorough than traditional polling.
Newsweek reached out to DeSantis's press office via email for comment.