Ron DeSantis Campaign Donor Defends 'Muslim' Obama Tweet, Says N-Word Not Racist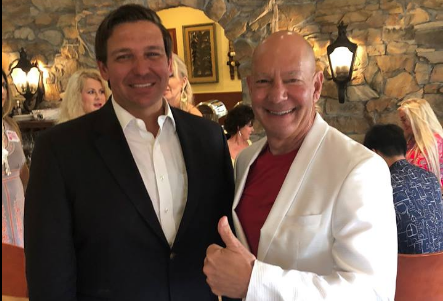 A major donor and Republican activist behind Ron DeSantis's Florida gubernatorial campaign deleted a tweet calling former President Barack Obama the n-word and a "Muslim."
Steven Alembik, 67, who has donated more than $20,000 to Desantis's campaign, acknowledged to Politico that he had tweeted the racist and inflammatory comment after reading a Republican National Committee post that criticized Obama for saying, "over the past few decades, the politics of division and resentment and paranoia has unfortunately found a home in the Republican Party." In response, Alembik lashed out with an inflammatory tweet he later defended as not racist.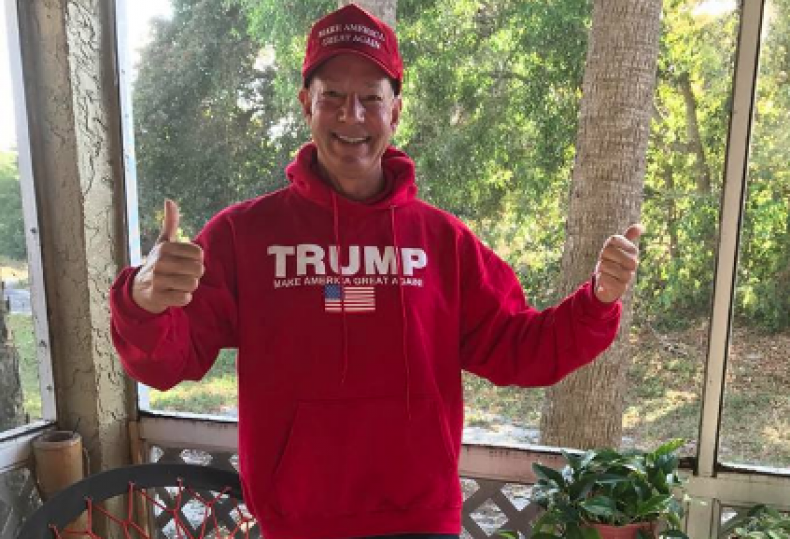 "Without a hint of irony, Obama smears President Trump's 63 million Republican voters as divisive & resentful," the RNC wrote, prompting Alembik to quote the tweet and write in all capital letters: "F*** THE MUSLIM N*****."
DeSantis campaign spokesman Stephen Lawson denounced Alembik's comment to Politico. "We've said it before, we'll say it again," he said. "We adamantly denounce this sort of disgusting rhetoric."
Alembik, who works in data and email services in Boca Raton, Florida, said it was unfair to label either him or DeSantis as racist. The Florida gubernatorial campaign has been marked by racially charged rhetoric as DeSantis faces Democrat Andrew Gillum, who is black. Alembik lamented what he called a double standard regarding the n-word before proceeding to list several other bigoted terms.
"So somebody like Chris Rock can get up onstage and use the word and there's no problem? But some white guy says it and he's a racist? Really?" Alembik told Politico. He added that language considered racist today is nowhere near as "racially charged" as the words he heard when he was younger. "I grew up in New York in the '50s. We were the k****. They were the n******. They were the goyim. And those were the s****."
Alembik has also repeatedly contrasted the higher number of Jewish Nobel Prize winners compared to Muslims. He hosted a fundraising gala at President Donald Trump's Mar-a-Lago home for the conservative group "Truth About Israel" in February, where he described "show[ing] support for the president of the United States."
DeSantis himself sparked controversy in August after he used the phrase "monkey this up" in referring to the economic plans in Gillum's campaign platform. The Republican also drew a backlash for speaking at an event hosted by David Horowitz, another conservative activist whom the Southern Poverty Law Center described as an "anti-black" extremist.
In total, Alembik has contributed $22,920 to DeSantis over several years. He only deleted the tweet after Politico confronted him with it, and continued to defend it by saying "when I write anything inflammatory, it's because I'm seriously pissed off. I'm an emotional human being. Do I have a filter on what I say? In public, yes. Would I use that word in public? No. This is Twitter."
Alembik has set his Twitter account to "private" since the tweet began drawing controversy.