Mar-a-Lago 'Pretty Safe Place' for Classified Documents: Ron Johnson
Senator Ron Johnson, a Wisconsin Republican, called Mar-a-Lago a "pretty safe place" to keep documents with sensitive information on Friday.
"I'm not overly concerned about some top secret information being leaked out," Johnson told ABC News affiliate WSIN, adding that while he is "always" concerned about classified documents, he thinks that the documents in the possession of former President Donald Trump are in a "secure location guarded by the Secret Service."
However, the Secret Service said that it used to conduct physical screenings to ensure no banned items were brought into Mar-a-Lago and to secure the then-president, but it didn't decide who was given access to the residence when Trump was in office, Reuters reported on Saturday.
Additionally, an unidentified former U.S. intelligence officer described the place's security as a "nightmare," according to Reuters. "It's a nightmarish environment for a careful handling of highly classified information," the former intelligence officer said.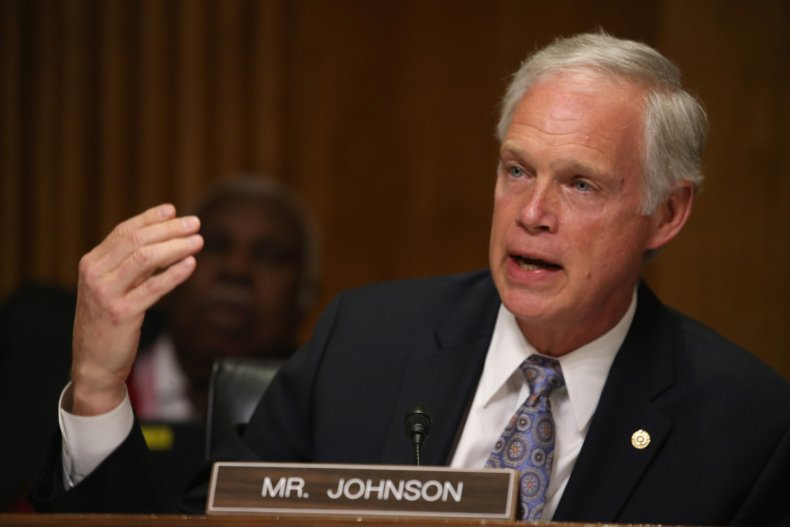 Mar-a-Lago a 'Counterintelligence Nightmare'
Meanwhile, former intelligence officer Rebekah Koffler also called Mar-a-Lago a "counterintelligence nightmare" on Sunday during an appearance on Fox News.
"Mar-a-Lago has been a porous place ever since Trump declared his candidacy and started winning primaries several years ago," said Aki Peritz, a former CIA counterterrorism analyst, according to CNN. "If you were any intelligence service, friendly or unfriendly, worth their salt, they would be concentrating their efforts on this incredibly porous place."
The FBI, with the approval of Attorney General Merrick Garland, carried out a search warrant of Trump's Mar-a-Lago resort residence on Monday looking for top secret (TS) and sensitive compartmentalized information (SCI) as well as other classified documents. The Washington Post reported on Thursday that records related to nuclear weapons were sought by the federal agents, but Trump has described that reporting as a "hoax."
Earlier this week, sources told Newsweek that the search was mainly carried out after authorities received a tip from an informer, who identified the type of highly classified documents that were still in Trump's possession and where they were located.
Still, Johnson said on Friday that Trump had already declassified the information.
"The last few days of office, [former] President Trump declassified a batch of material. Hopefully, we are gonna try and get that information. We have not seen a page of that," the Republican senator added.
However, former Justice Department (DOJ) official Mary McCord said that she couldn't find a "plausible argument that he had made a conscious decision about each one of these to declassify them before he left," according to Reuters. She added that the former president had no power to declassify information after leaving office.
Trump's office told Just The News this week that the ex-president had a "standing order" to declassify sensitive information so he could move it to his Florida home from the White House.
Some legal experts said that Trump could have violated the Espionage Act—a law that penalizes its violators by up to 10 years in prison and or a fine or both—by holding onto the documents.
Newsweek reached out to Trump's media office for comment.