Trump Declassification Rationale 'Idiotic,' 'Chaos Inducing': Ex-FBI Agent
Former FBI special agent and attorney Asha Rangappa rejected former President Donald Trump's contention that the documents sought by the FBI at his Florida home were "declassified," describing the defense as "idiotic" and "dumb" on Friday.
Days after the FBI on Monday carried out its search warrant at Trump's Mar-a-Lago resort residence looking for top secret and other classified materials, the office of the former president told Just the News in a statement that Trump had a "standing order" to declassify sensitive information so he could transport it to his Florida home.
"He had a standing order that documents removed from the Oval Office and taken into the residence were deemed to be declassified," the statement said. "The power to classify and declassify documents rests solely with the President of the United States. The idea that some paper-pushing bureaucrat, with classification authority delegated BY THE PRESIDENT, needs to approve of declassification is absurd."
Prior to that statement, the ex-president made a related claim on his social media platform Truth Social. "Number one, it was all declassified. Number two, they didn't need to 'seize' anything. They could have had it anytime they wanted without playing politics and breaking into Mar-a-Lago," he wrote in a Friday post.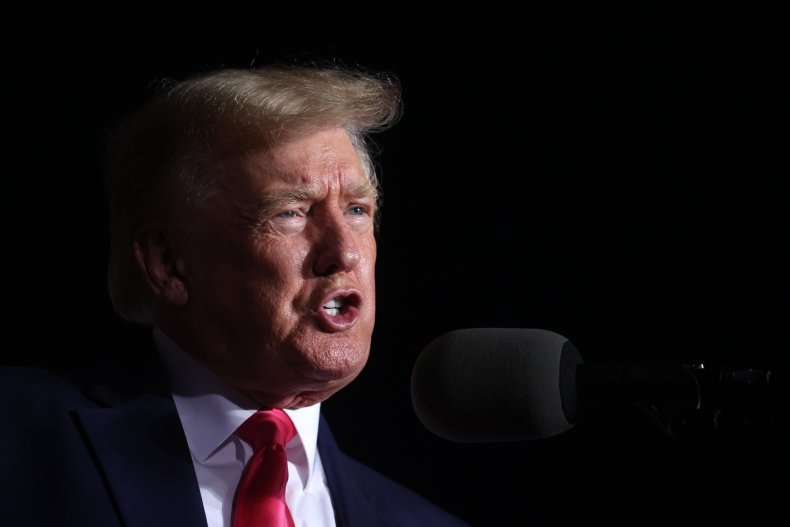 Rangappa, who is an editor at Just Security, posted a lengthy thread Friday evening explaining how the declassification process works, and said that Trump's statements were not logical or accurate.
"Whatever POTUS' 'powers' might be to declassify docs, there are good policy and practical reasons for them to follow a process, and for that process to be documented and reflected on the document markings themselves," the legal analyst wrote.
The former FBI agent said that not having a process would be "dangerous and bad for security." She also said it would be "chaos inducing, result in confusion and inefficiency and distortions in our intelligence collection, foreign policy, and defense efforts."
"It's also dumb. OK, so Trump telepathically declassifies hundreds of docs on his way out. Then guess what? Biden can telepathically reclassify them immediately, too. See how stupid this gets? Markings would mean nothing. No one would know how to store things. It's idiotic," Rangappa wrote.
Presidents do have wide latitude to declassify information, although that power ends when their term concludes. As Rangappa said, there are also specific federal regulations outlining a process for declassifying information. Despite Trump's claims, it's not clear if any such process was followed.
Former U.S. attorney Barbara McQuade in a Saturday appearance on MSNBC said that Trump's defense that the documents were "declassified" would not be successful.
"This defense will fail because the three laws that they selected to put on the search warrant don't require that the documents be classified," McQuade said. "I think this is going to be the incredible shape-shifting defense; we've already seen several iterations of this from first denying that he had them and then accusing the FBI of planting certain evidence and now it's the classification."
The warrant for the FBI raid was unsealed on Friday. It cited potential violations of federal laws 18 USC 2071—Concealment, removal or mutilation, 18 USC 793—Gathering, transmitting or losing defense information, and 18 USC 1519—Destruction, alteration or falsification of records in Federal investigations. Notably, 18 USC 793 is part of the Espionage Act, which legal experts had suggested over the past couple days Trump could allegedly have violated.
In their search, federal agents reportedly seized top secret (TS) and sensitive compartmentalized information (SCI), according to The Wall Street Journal. Four sets of top-secret documents, three sets of secret documents, and three sets of confidential documents were collected, as well as additional materials.
Trump has repeatedly denied any wrongdoing, describing the FBI action as part of a "scam" and a "witch hunt."
"Like all of the other Hoaxes and Scams that they've used to try and silence the voice of a vast majority of the American People, I have TRUTH on my side, and when you have TRUTH, you will ultimately be victorious!" he wrote Saturday on Truth Social.
Newsweek reached out to Trump's press office for comment.