Ron Perlman Wants to Wrestle Ted Cruz For Black Lives Matter
Ron Perlman and Ted Cruz were the participants of an unlikely Twitter spat resulting in the actor proposing they fight it out in a wrestling match.
The Sons of Anarchy star, 70, had already been sparring online with congressmen Matt Gaetz and Jim Jordan when the Texan senator decided to join the ring.
Perlman tweeted a photo of Jordan with the caption: "You're lucky for this guy, Matt. If it weren't for him you'd be the ugliest politician walking." And Cruz sprung to his Republican colleague's defense.
Cruz then hit back by saying that Jordan, 56, could easily overpower the actor in a wrestling match.
He tweeted: "Listen Hellboy. You talk good game when you've got Hollywood makeup & stuntmen. But I'll bet $10k—to the nonpolitical charity of your choice—that you couldn't last 5 min in the wrestling ring w/ @Jim_Jordan w/o getting pinned. You up for it? Or does your publicist say too risky?"
Perlman couldn't resist challenging Cruz in his response, betting the politician he would donate $50,000 to Black Lives Matter if he wins—he also took aim at Ohio congressman Jordon's involvement in the Ohio State University wrestling abuse scandal.
Jordan has been accused by over 100 wrestlers of turning a blind eye to sexual abuse taking place during his time there by then doctor Richard Strauss. Jordan denies the claims.
"I tell you what teddy boy, since mentioning jim jordan and wrestling is... problematic, why don't we say f*** him and just make it you & me. I'll give 50k to Black Lives Matter and you can keep all the tax payer money you were thinking of spending."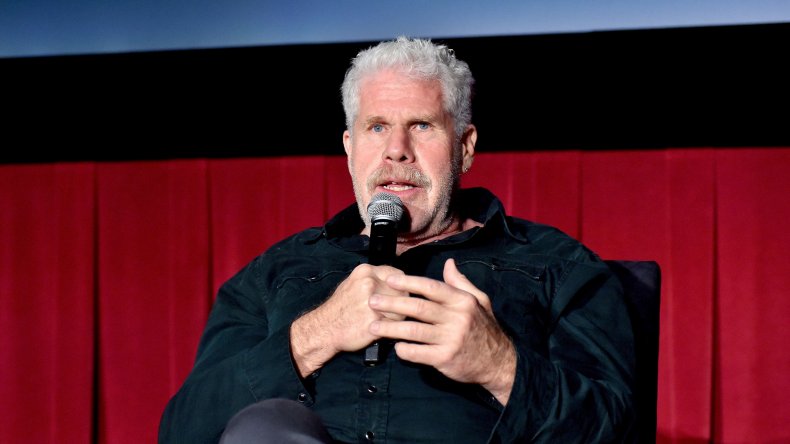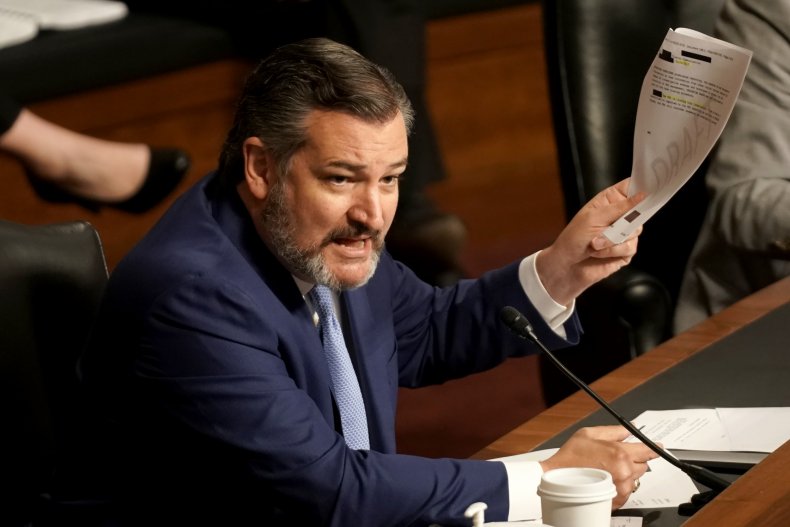 The war of words initially erupted when Gaetz tweeted, criticizing the U.S. Soccer board of directors' recent vote to repeal a policy that required players to stand for the national anthem.
"I'd rather the U.S. not have a soccer team than have a soccer team that won't stand for the National Anthem. You shouldn't get to play under our flag as our national team if you won't stand when it is raised," the congressman wrote.
Of the many replies to the tweet was Perlman's, who also tagged President Donald Trump, writing: "The U.S. Soccer team called and you guessed it... said they couldn't give any less of a fuck about what you two dips**** think. @realDonaldTrump @mattgaetz."
From there, Gaetz shot back at the actor who he called a "racial justice warrior" and slammed him for playing a white supremacist motorcycle gang leader in Sons of Anarchy.
However, Perlman used the opportunity to further berate Gaetz, taunting: "Yessir, so true! So rewarding playing a**holes on tv. Tell me sir, how is it actually being one?"
The two continued to trade barbs in a number of tweets before Cruz waded in.
Perlman also tweeted: "Wait, is this THEE Ted Cruz? Holy s*** man! Is this the same guy let little Donnie call his wife A dog and his father an assassin and now kisses his ass? Yo, can I get your autograph man?"