Ronald Reagan's Son Says Trump Is 'A Stain' and Needs to be Impeached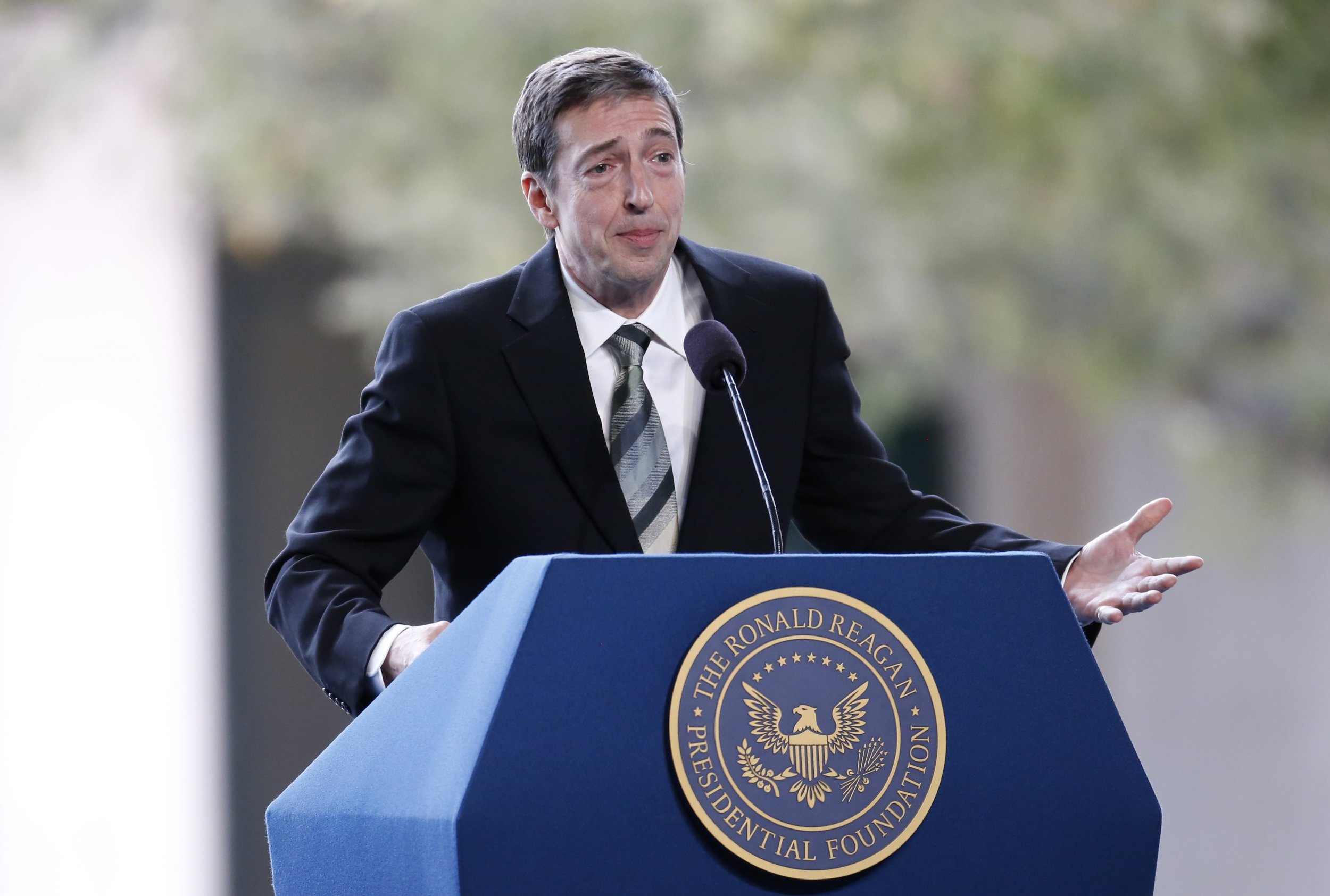 The son of iconic former Republican President Ronald Reagan thinks President Donald Trump is a "deeply damaged human being" and a "danger to the world" who needs to be removed from office.
"The Electoral College has sort of vomited this thing up and it landed in the Oval Office," Ron Reagan said on MSNBC's "Hardball" on Thursday night. "It's a stain. It's a big glob on the carpet there. It needs to be removed. And that means impeachment or the 25th Amendment. This man is a danger to the world."
Reagan, a liberal radio host and political analyst, said America is in "a state of crisis." He called Trump an "emotionally unstable" individual and a "sociopathic, malignant narcissist." He added that history will look down on people who did not act to stop Trump.
"[He] is wholly ignorant about how you perform as President of the United States," Reagan said. "I think people are finally starting to come to grips — and we must come to grips — that we have a dangerous individual in the Oval Office who is a national security threat, and he needs to be removed from office."
To be impeached, the House of Representatives would have to accuse Trump of committing treason, bribery, "high crimes" or "misdemeanors," the Constitutional threshold. The Senate would have to convict the president for him to be removed.
Under Section 4 of the 25th Amendment, the president is automatically removed from office if the vice president and majority of the Cabinet deem him "unable" to serve—for whatever reason. If the removed president responds that he is "able," Congress must decide the issue.
It's not the first time Trump has been called psychologically unfit. The Duty to Warn PAC, an organization of psychologists, believes Trump has a personality disorder called malignant narcissism based on "concrete, observable traits" that show a "pervasive pattern" of exploiting and violating the rights of others.
Ronald Reagan's other son, Michael Reagan, has previously called his half-brother "an embarrassment to his father," and discredited his words as a way to sell books.
Watch the full interview below: